The Ultimate Guide To Hiring A High-Level Remote Executive Assistant

It used to be that executive assistants were the province of only the most senior c-suite executives at enterprise companies. But things have changed.
Executives at companies of all sizes are recognizing the opportunity cost of trying to do things they could be delegating to a high-level executive assistant themselves. Quantifying this opportunity cost has led executives to find and engage executive assistants on a fractional basis to take key responsibilities off their plate.
What are the most common responsibilities of a world-class executive assistant?
Project management (aka: helping you clear your 'to do' list)

Email management

Travel planning

Expense management
The bottom line? They keep your plate clear so you can focus on the high-leverage, strategic actions that will make the biggest difference for your company.
You can gain this time advantage if you find and hire the right executive assistant. And believe it or not, you could have that capacity in just a few days.
Here's what we'll cover in this article:
Table of Contents
What Difference Can A Remote Executive Assistant Make (And Why Not A Virtual Assistant)?
A remote executive assistant helps you do what you do best by taking over tasks that simply don't make sense for you to do. However, an experienced executive assistant will do more than that—they'll supercharge whatever work you are doing by extending your capacity.

These days, the terms "Remote Executive Assistant" and "Remote Virtual Assistant" are often used interchangeably, but they aren't the same. While some of their daily tasks may overlap, there are key distinctions in experience level, pricing, and employment status.
In short:
A remote virtual assistant (VA) is a low-cost solution to easy, one-off tasks performed by an entry-level or less experienced professional.
A truly capable remote executive assistant (EA) will proactively look for ways to add value and enhance your efficiency (while effectively managing your schedule, inbox, and other complex or sensitive tasks.)
See our full breakdown to learn the difference between a virtual assistant vs. a remote executive assistant.
Senior executives typically choose an executive assistant instead of a virtual assistant because they need long-term support to get admin work off their plates and a solution that meets compliance regulations. 
We have deployed high-level Boldly Executive Assistants into thousands of companies, and have found it to be a rule that executives will delegate significantly more responsibility than they initially imagined they ever could.
Overcoming Your Obstacles To Efficiency
Think of your average day. 
There's all the things you need to do (which is always different from what you manage to get done). There's the constant flood of communication. Juggling meetings, projects and requests. Anticipating what has to happen next while in the midst of what's happening now. 
If you don't have an executive assistant, you are the assistant. Do you enjoy having two jobs?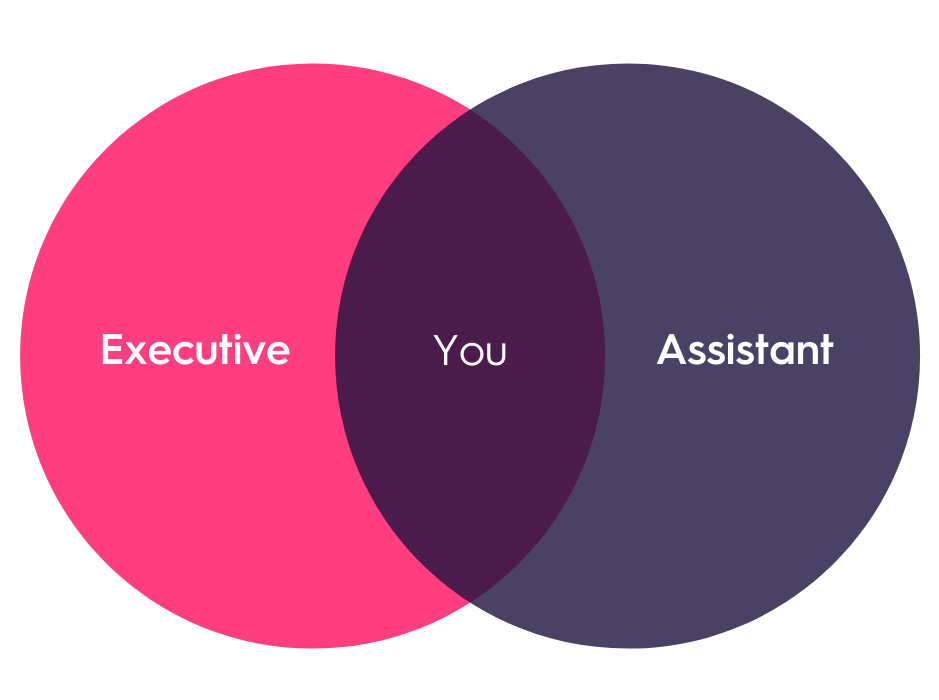 The temptation is to think technology might solve the problem. While it's true that helpful AI is increasingly woven into the productivity apps we use, automation cannot yet replace a real person. And for the foreseeable future it is unlikely that technology can bridge the gap. 
A high-end remote executive assistant is a true partner, someone who knows what you need before you need it. That happens because they are familiar with how you work, and they learn to pick up on the cues you use, whether it's verbal, body language, or habitual. 
It's about finding someone capable enough to trust to do the work so you can stop worrying about it. When that happens, you're a team. Together you get things done.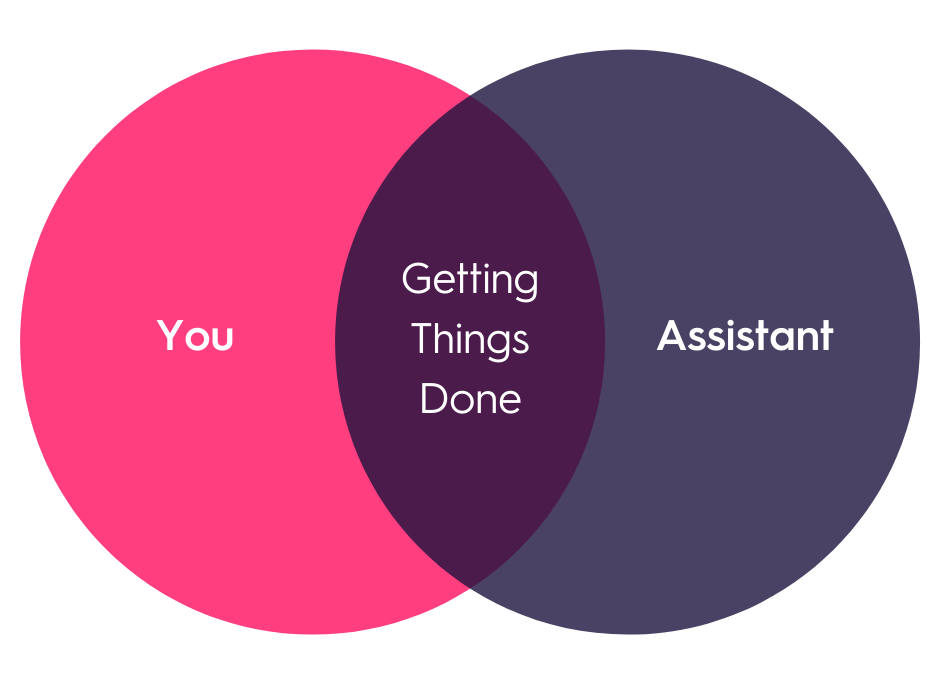 Releasing control, delegating work to your executive assistant, and trusting them to do a great job, isn't easy if you've been handling your own admin tasks for a while. A great executive assistant will have all the right skills and experience, and they'll be someone you can trust, someone who you feel comfortable with enough to turn your keys over to.
Their competence builds your confidence, and their connection builds your trust.
It's hard to interview for that level of partnership without expertise in recruiting top-notch executive assistants, particularly if you're not already an expert in hiring or don't have (or want to) involve an HR department to help you out. 
Smaller businesses and solopreneurs, especially, are at a disadvantage when it comes to this. But even operational executives at enterprise companies that need to move quickly may find the task to be daunting.
How Do You Know The Executive Assistant You Want To Hire Has The Right Skills?
A great executive assistant is the perfect blend of hard and soft skills, quality education, and deep experience.
Hard skills are easy enough to grasp because they're the ones that make up the lists on a CV. They can be taught and measured. They might include someone who is fluent in multiple languages, or has experience using specific kinds of software. It includes a person's educational degrees and certifications. 
You should expect your executive assistant to be able to:
Schedule complex meetings, appointments, and travel.

Engage with your business contacts and staff in a way that represents you appropriately. 

Research and compile information and data.

Coordinate events and travel.

Screen email and phone calls.

Handle your personal tasks.

Assist with bookkeeping and related activities.
Soft skills are different. They're more subjective.
While you need an executive assistant who can use the software or who has knowledge of accounting, you also need someone who's good at communicating with people. All the software expertise in the world won't make someone a natural leader, someone who will fit in with your culture. That's not all; you need someone who is motivated and organized, someone with discretion and patience and ethical standards. Someone you can trust.
In other words, you're looking for someone not just capable of efficiently completing tasks or compiling data into a PowerPoint, but someone who can work well with you, your team and represent you well to your clients. Hard and soft skills, working together.
Evaluating a remote executive assistant to get the right mix of these skills means getting the job description right. 
But you can't stop there. In fact, we'd go as far to say you can't start there, either.
Getting the right skill mix starts with you doing a self-assessment to better understand your own personality quirks and your strengths and weaknesses. You need an executive assistant who's a good match for you if you want to be able to trust them enough to delegate important tasks to them.
Check their references and verify their track record. Ask references not just about skills, but how the person was to work with. Use questions during the interview to find out if this is just a side gig or their sole focus. If you're using a staffing company, check out the company's reviews and see if employees are happy there.
Most importantly, verify that retention is strong—you don't want to spend a lot of effort onboarding an executive assistant for them to leave you a few months down the road. At Boldly, our benchmark is retaining clients and team members for more than 3 years.
What Will You Gain By Hiring An Executive Assistant?
A great executive assistant isn't just an assistant; they're a competitive advantage.
The Enterprise Executive Advantage
For enterprise executives, the most capable executive assistants catalyze growth because they understand both your big-picture strategy and the tactical actions needed to implement. Not to mention, they keep you in lock-step with your team and other org leaders.
As an effective leader, you have to balance the needs of the organization with those of your team. 
An MIT-Sloan study reported that 79% of major international organizations have found that it's "extremely important to have leaders who act on behalf of the entire organization and not just their units."
This is only possible when you're free to stay above the weeds, rather than in perpetual context switching mode. Constantly cycling tasks decreases productivity by 40%. What would an instant 40% increase in productivity do for your leadership and team effectiveness?

Experienced, savvy executive assistants make this a reality. 
They expertly handle tasks of every size and kind while simultaneously integrating into your team, filling gaps in areas like marketing, project management, accounting, and more.
A top-shelf executive assistant isn't a junior member of your team—they are a profitable asset to your career, business unit, and enterprise as a whole.
The Small Business And Solopreneur Advantage
However, enterprise execs aren't the only ones who can gain an immediate advantage. After all, small businesses aren't small, not in terms of the numbers spread across the business landscape, and the impact they have on the economy. From mom-and-pop shops to fast-growing startups, small businesses are everywhere.
In other words, small business is big business and they need to compete within their industry.
It's a bit of a catch-22. How can a small business attract and afford to hire the kind of talent they need to grow and compete? What if they don't even know how to hire high caliber talent? High quality staff can level the playing field, but the expense to find them is beyond reach.
Yet your team is your growth engine, so you can't afford to not hire the best. 
By hiring a great remote executive assistant, you're not limited to finding talent nearby. With remote, the talent pool just went global. And, by using a subscription staffing solution like we offer at Boldly, you're on the same playing field as enterprise businesses. You skip the hiring costs and get immediate access to a remote executive assistant of Fortune 500 caliber. 
You go from not being able to hire, to surging ahead with the best.
How To Find And Hire A Rockstar Executive Assistant
Hiring takes time. Hiring great people takes even more time, particularly given the competition for great talent.
You may not need much convincing that you need an executive assistant. In fact, just the mention of it probably has you thinking through how it would change everything. The stress and anxiety, feeling overworked, an inability to focus on growth because admin tasks are keeping you preoccupied—the thought of hiring help is a relief.
Too bad traditional hiring comes with its own administrative burden and anxiety. Finding new employees means worrying about whether they'll be the right fit, or if they'll care as much as you do. Will they stick around past six months? Will I end up wasting the time and money I put into hiring? 
Unless you simplify the hiring process, it's easier to kick that can down the road as long as you can and make do with what you have.
Before taking the leap and hiring an in-house executive assistant, take a pause and consider:
Do you have time to hire?

It can take months.

Do you have the budget to hire?

The entire hiring process, from listing all the way to onboarding, costs thousands.

Is your workplace culture in a good place?

The time and money for a new hire is wasted if your culture is toxic and the new hire leaves in a few months.

Do you really need in-person, full-time staff?

Perhaps availability requirements are more flexible than you thought.

Do you have the talent pool to choose from?

There's no sense going through the hiring process for subpar talent.
In the end, these kinds of considerations might mean a no-go for hiring in-house, but instead pave the way for something much better: a senior-level remote executive assistant.
Whether hiring a remote executive assistant or in-person, there are key attributes you have to look for in an executive assistant. It doesn't matter if you're hiring, using a fractional approach, or working with a freelancer—the characteristics are the same.
Experience

Creative problem solving

Social and emotional intelligence

Team player

Attention to detail

Ability to prioritize

Good at staying organized
It's no small task, finding someone like that. But we left out one of the most important characteristics of all, the need to find an executive assistant you can trust. 
Trust is a two way street; you contribute to the effort by communicating well, being clear about expectations, and being transparent. Your partnership with an executive assistant moves at the speed of trust, meaning you never go faster than trust allows.
Which will it be? Hiring in-house, or something better?
Take the traditional hiring route, and you'll spend many months and thousands of dollars just to find someone who might work out. Or, you can jump to the head of the line and find a carefully vetted, hand-picked, Fortune 500 talented executive assistant from Boldly right away.
The ability to do that is what makes us unique. We're different from staffing services or from independent contractors because we specialize in providing the most senior executive assistants. 
We do high-level vetting and hiring to make sure the staff we bring on are only the best—in most cases with 10–15 years of experience. We then hire them as valued, long-term members of our team who are capable of quickly deploying into your business. 
This means you can go from an introductory call to up and running in just a few days.
No hiring. 

No employee payroll costs. 

No legal compliance issues. 

No budget-breaking expense.  

No crossing your fingers and hoping you get a great executive assistant. 
Just contact us, get matched with your executive assistant, and subscribe to the hours you need from them.
Hire a Remote EA Who Understands the AI Advantage
In today's world, skills change fast. Which means so do your needs.
In fact, HBR reports an eye-opener that most skills last only five years, and in tech, it's even shorter at two and a half years. It's less about losing jobs and more about jobs evolving.
As tech like AI reshapes the workplace, many feel they're in new territory. So, an executive assistant who actively learns and uses AI is not just keeping up but leading the way. And this is who you want on your team.
So, when scouting for a top-tier remote executive assistant or a world-class staffing agency, it's crucial to gauge their commitment to continuous learning, especially in AI integration.
Here are a few questions to ask:
How have you incorporated AI tools or solutions into your workflow in the past year?
Can you share examples of challenges you faced with AI adoption and how you overcame them?
How does your staffing agency support or promote continuous learning and upskilling, especially in areas of emerging technology? (Hint: They should have initiatives like this to talk about!)
As a senior leader, you need a remote executive assistant with a grip on AI tools across the board—from productivity boosters to generative platforms like ChatGPT. In the next few years, those capabilities won't simply be nice-to-haves, they'll be must-haves.
The Fastest Way To Start Working With An Executive Assistant
Knowing you want the best doesn't mean you know how to get it. How do you find the best talent? Where do you even start?
We like to think that we know how because we've focused exclusively on this specialty for over 10 years. 
In fact, we'll be bold enough to say that not only will we tell you how to get started, we'll show you how you can start seeing results almost right away. 
If the first roadblock you face to finding a world-class executive assistant is hiring, we can help you shorten that 4 months long hiring cycle to just three days.
The secret? Don't even bother hiring!
When you use a specialist executive assistant company like Boldly, you don't have to wait in a long line to get your chance at a great hire. You can skip to the front because we clear the way.
We've already vetted the talent.

We only hire the best.

We deploy executive assistants that are valued Boldly employees.

We've already taken care of the time and the costs of recruitment.

We match you with a perfect fit both in terms of skill and personality.

All you need to do is pay for the hours you need your executive assistant each month with a simple monthly subscription–no complicated contracts or commitments.

When you contact us, your initial conversation is preloaded with the months of work already handled by Boldly. 
Of course, you could try a different route; there are lots of options out there. But, when you compare Boldly's subscription staffing to working with a freelancer, a virtual assistant service, or a temp agency, you'll find some key differences:
Experience.

Our staff have 10-15 years of specialty experience in complicated work like marketing, project management, customer support, bookkeeping, and more. We even have multilingual executive assistants.

Partnership

. We take matching you with the right person seriously, because that's how you'll both be successful. That means we simply don't pair you with the next available person, but with the

right

person. You get to meet them first, before agreeing to anything.

Responsive.

Sometimes, in the midst of growth, you have a need you didn't plan for. Our subscription program, along with the ease of providing extra executive assistants, gets rid of the crisis.

Compliance.

When working with 1099 contractors (freelancers), or companies who supply contractors, you are responsible to be in compliance with federal and state tax and employment laws. Because our staff are our employees, we handle that for you. One less thing for you to worry about!
With traditional hiring, you have to know what to look for and be willing to put in the time and money to find that person. With other agencies, you might be assigned a contractor from the pool who does little more than help you get tasks done, or a temporary worker who might not have high-level skills or be around for very long.
With Boldly, you get the best immediately. But we don't leave it there. We help you get started with your new executive assistant. It's not easy for people used to being in control to turn over the keys to their email, clients, and online accounts, and we want to make sure you're comfortable doing so.
Three months vs. three days. Hopefully that's not a tough call!
How Much Does A Remote Executive Assistant Cost?
How much experience do they require? Will they need to be available 24/7 or is a fractional EA sufficient? A high-level executive assistant is worth their weight in gold, but they shouldn't cost a fortune.
Here's a good estimate of what factors will influence the cost and what you can expect to pay.
When numbers and hard costs are your focus, it's easy to miss seeing how other costs are eating at your bottom line. Maybe you're justifying your decision to not get an executive assistant because you believe you can't afford it.
What if you can't afford not to have an executive assistant?
What's the price tag that you put on your time, talent, and opportunities lost? Until you calculate that, you won't understand the true cost of an executive assistant because you don't know the ROI of an executive assistant. 
Understanding opportunity cost starts by knowing what your time is worth. But opportunity cost goes beyond the dollars per hour you're spending. It draws attention to the growth and opportunities you've lost by using your time on admin tasks. 
Instead of giving your best effort to planning a vital meeting, instead of improving workplace culture, wouldn't you rather flip that on its head? You could trade time-expensive tasks (e.g. endless email) for something much better, like bringing new clients on board.
Without an executive assistant, this is much less likely to happen. We're not even detailing the amount of mental and physical stress you feel from spending way too much time working on low-production tasks.
When you run those numbers, suddenly you see that not having an executive assistant is what's costing you.

"Yeah, but I can't afford to stop and hire someone right now."
We know.
We recommend you skip in-house hiring and take a different route, but before you do that we'd like to offer a bit more background. 
In the world of fractional staff, you usually have two options: a typical virtual assistant, or a remote executive assistant, and yes, there is a significant difference between the two.
A virtual assistant works as a 1099 independent contractor and is able to help you with basic admin tasks. A remote executive assistant is an administrative professional able to do much more, including complicated admin tasks, scheduling, project management, even marketing, and communications. While they work remotely as well, they are usually a W2 employee.
W2 employees have a significant benefit over independent contractors and it has to do with long-term tenure. Contractors tend to come and go, which creates consistency and trust problems for you. Someone who sticks around and gets to know you, your company, and your clients is critical if you're really going to delegate important work and free up your own time.
There's a big difference between 1099 and W2, even beyond the benefit of long-term tenure, and it's all about tax and employment law. You'll need to be on top of the laws that apply to where the independent contractor works, or you could end up with penalties. Of course, with a W2 employee, you're dealing with hiring and payroll and all that comes with that.
If it doesn't seem like any of these options are a real win as far as the problem of lost opportunities being solved. You're either facing fussy legal compliance or a round of arduous hiring. 
There's one way to avoid both: subscription staffing.
Subscription staffing means you only pay for what you need. Each month's subscription plan can be adjusted up or down, depending on how much work you need from your remote executive assistant. What Boldly does that's unique is we handle that 1099 and W2 mess by offering you our W2 employees.
You don't have to employ anyone, we do. You don't worry about payroll and benefits, we do. You don't worry about compliance with tax and labor laws, we do. All you need to do is pay for the hours you need via subscription.
How To Ensure Your Remote Executive Assistant Meets Employment Law Compliance (If They're Non-W2)
Being in compliance with employment law is both complicated, and serious. Get it wrong, and you'll be facing significant penalties.
"We would never ignore employment law!" you might think. 
But if you're working with a staffing or virtual assistant company and assuming they're handling all the compliance details that come with 1099 workers, you could be in trouble. 
Compliance with the IRS and state and federal labor laws are ultimately your responsibility if you're using independent contractors, even if you've signed an agreement with the staffing company. In other words, a client of virtual assistant companies does have liability.
So how complicated could it be?
You have to get employee classification right. Are you treating your independent contractors like employees? It's easy to do if they've been with you a long time and you've come to rely heavily on them. If you think you're in the clear, consider that most laws define an independent contractor accordingly:
Is free from control or direction in how they perform the service.

The service they provide is not ongoing.

The service is outside your usual course of business.
Think about your expectations from a remote executive assistant. You're going to want some say in how they do the work, you're absolutely hoping they continue to work for you long-term, and the work they do is tightly woven into your daily business.
Sounds like an employee, doesn't it? 
And don't forget, some of these laws are different depending on what state the independent contractor lives in. Some detail restrictions on how you can control the behavior, financial interaction, and relationship between the contractor and your business. It's up to you to know which state's laws apply.
Right about now, you're probably not so sure you'd never ignore employment law, but instead, are wondering if how you're handling your remote staff is legal.
The easiest thing would be to hire your remote executive assistant as a W2 employee, right? That's a good solution, except it comes with its own baggage:
You must be registered in that employee's state to do business, and possibly with that state's labor department.

There are likely to be tax implications, both in terms of the employee and the nexus their presence creates for corporation tax purposes.

You must know their state's laws on wages, overtime, disability insurance, and benefit requirements.

You must make sure they are legally allowed to work (I-9 form).

If they're from another country…that's a whole other list of considerations.
Though it doesn't seem like it at this point, there is a win-win solution.

Boldly resolves every compliance issue by deploying our W2 employees. For large companies who have no interest in complications from lots of independent contractors or direct hires, our subscription staffing model is the fix.
We've worked through all the red tape so that you know the remote executive assistant you get from us is completely compliant—it doesn't matter what state you're located in or how large your business is.
We took care of it.
Which Kind Of Leaders Will Benefit Most From An Executive Assistant?
"An executive assistant sounds great, but I don't really need one," you might think. "That's for someone else."
We want to convince you that an executive assistant is for you, too.
What about considering some real-world examples and seeing if you relate? We've interviewed our own clients to find out what it's really like to work with a remote executive assistant. 
Tech Founders
For tech founders, bringing on new help is a question of scaling. 
They're often so focused and dedicated to the company they founded that they don't want to hire right away. Hiring is costly in time and money, and it's a distraction from what they're interested in building. Tech companies move fast, and hiring is slow. They're at odds with each other.
Yet tech founders know that growth can be planned or unplanned, and that it's the second one where the pain is. When you can't scale, unplanned growth is destructive. 
Corgibytes, a software consultancy company that modernizes older codebases, understands the importance of being able to scale. They experienced strong growth (good) that led Andrea Goulet, the CEO, to work 18 hour days (not good).
"I just thought that's what entrepreneurs did," she explained.
When growth gets tangled up with inflexibility and an inability to scale at the same rate, 18 hour days are just the beginning. Fortunately, Goulet got in touch with Boldly and found a great executive assistant who made scaling possible.
How?
She helped Goulet focus on the most important thing.

She provided peace of mind; Goulet knew the admin work was getting done.

Goulet didn't need to bother with the hiring process because she came to Boldly.

Gaps that popped up, due to growth, were filled by the executive assistant.
Every tech founder can identify with that list. Corgibyte's co-founder, Scott Ford, certainly did, and soon got his own executive assistant. Work that was eating up the clock got done, and the founders were able to capitalize on the growth instead of being crushed by it.
Coaches and Consultants
Thana Sakas, founder of Gramercy Consulting, worked as an executive coach with top industry leaders, people who are either in the C-Suite or on track to get there. Three years in, she needed some help.
A big part of her job was to make sure her schedule met the needs of her busy clients, which meant juggling calendars with her client's assistants. 
"My schedule changes, their schedule changes—but they have to feel like I'm accessible to them," Sakas said. She described it as being like calendar gymnastics. "I learned early on in my business that so much time was spent dealing with a schedule when I could meet with clients instead."
Sakas' executive assistant Jenny turned out to be great at handling the schedule, thinking ahead and considering the impact of what needed doing. Sakas had a lot on her plate and instead of having to specify everything that needed doing, Jenny anticipated what she'd need. She even helped her with personal tasks to be sure Sakas' focus could be on her coaching business.
Most importantly, Sakas gave full permission to her executive assistant to handle the calendar. That's not easy for leaders to do, taking their hands off the wheel and letting someone else take over, but it's necessary to get the full benefit of an executive assistant.
That's the level of trust that's possible between you and an executive assistant, and it only happens when you can see they are capable, qualified, and reliable. 
Nonprofit Organizations
You can change the world, but you still have a bottom line. 
Nonprofit organizations do so much good, but sometimes they have a smaller budget to work with to make that happen. They also deal with fluctuations in volunteers and financial support, meaning their workload can be off the charts.
Erika Williams, founder of the management consulting company Albireo, is unique. Her company serves as an umbrella for other nonprofits, foundations, agencies, and more, assisting them in ways that make them more effective.
Demand was picking up, and Williams felt overwhelmed. She reached out to her professional network, and was recommended to turn to Boldly for an executive assistant.
"They asked me a lot of questions, so it was clear they were trying to make the perfect match," Williams said. She gave them a list of what she was looking for, and after a 15 minute conversation with Tracy, they've become inseparable in their working relationship.
Williams quickly found better balance in her life. In a Zoom world, she was struggling with always being on a call with a client, and not being able to get the work done that was generated by client calls. Tracy began protecting Williams' time, and through open communication, they found a good balance.
For nonprofits, especially, a dedicated executive assistant like Tracy is necessary. They need someone who provides continuity, someone with historical understanding of the organization to be able to do work geared toward the future.
Most virtual assistant services struggle to fit that kind of client need. 
Affordability, flexibility, capability, and longevity are only found in the subscription staffing model. With Boldly, Williams was able to fulfill the nonprofit's organizational mission and form a real relationship with her executive assistant.
Ecommerce
Ecommerce is a mix of tech, consulting, and marketing. That's like taking three big industries and cramming them into one, and it means an executive assistant in the ecommerce sector has to have a broad set of skills and experience, from customer service and marketing to bookkeeping and project management.
Drew Sanocki, a growth advisor and consultant in the ecommerce sector, had used assistants in the past, but they had been distributed solutions. In other words, when he had work that needed to be done, the assistant service would find whoever was available next and have them complete the task.
That was sort of functional, but not ideal.
It was only when he switched to a dedicated executive assistant solution, like Boldly, that he finally saw the payout.
"At the end of the day, you're a solo operator," he explained to us. His business was his to run, his to succeed or fail at. Going solo means you wear every hat, from bookkeeping to email, client work to meeting schedules. Solopreneurs like Sanocki need a virtual assistant to get everything done and still leave room to strategize.
The work he needed help with was often sensitive, including personal errands and access to his bank account. "I want a dedicated VA," he said, connecting that to building trust.
Finance
The finance sector requires a level of knowledge and expertise that Boldly's executive assistants offer. Accounting, corporate finance, private equity, financial planning, insurance—not to mention trust and discretion.
Matt Solomon, founder of the Center for Enlightened Business, realized he was drowning in financial consulting work.
His business focused on helping overworked accountants increase revenue while reducing workload, but he was trapped in his own version of that problem. The better he did at helping his clients get control of their lives, the more overworked he was.
He knew he had to hire someone to help him. He absolutely dreaded that thought.
Thousands of dollars and many months and more work hours added to the week to hopefully find the right person who wouldn't quit in six months. No thanks.
Boldly's subscription staffing model intrigued him, but he wasn't sold on it at first.
"I wasn't sure if I liked the model," he admitted. But he needed help yesterday. "I didn't have time to wait."
A recommendation by a friend helped him make the leap, as well as knowing that we are very particular about the talent we bring on our team. He decided to trust our vetting process. "It was the shortest interview process I've ever gone through," he said.
He was paired with an incredible executive assistant, and only had to pay for what he needed as opposed to contracts which often force clients to pay for services or time they don't need.
"That's huge for entrepreneurs," he said. "It's the gift of responsibility." 
Interior Design
Interior design is a mix of creativity, marketing, and a level of customer service that's very personal. You're creating the places people will live and work in, meaning you have to keep a critical balance between creativity and client support.
Boldly's executive assistants are ideal for interior designers needing help with back office work.

Founders of creative businesses need to have time built in to actually create, but when the business takes off, that time is eaten up in necessary admin tasks. That leads to frustration instead of creation.
In other words, the creative business becomes more about business than creating.
Laura Capilla founded Laura Lee Interiors, an interior design firm in California, and quickly realized she needed to bring on more help. But, when trying to hire people, she struggled to find the right person to work in her office.
Boldly has executive assistants that specialize in helping interior designers, with backgrounds in things like architecture, engineering, and construction. We connected her with Stacy, and the working relationship between the two quickly grew. As Stacy took care of the behind-the-scenes work, Laura found that she was freed up to be more creative than she had been before.
One of the key reasons for their success was that Stacy was a good listener and was able to adopt a communication style that fit how Capilla worked. She was even able to pick up on cues, providing information Capilla hadn't specifically asked for but indicated she'd need. That level of anticipation and trust is what next-level executive assistants are like.
A highly relational business, like interior design, requires an equally high level of trust that your executive assistant is representing you well to your clients.
For busy creatives, an executive assistant handles the back office so they can be out front, generating new ideas for the benefit of their clients.
Where To Go From Here
What do all of these industries have in common?
What do all these clients have in common?
What do all of these questions about executive assistants have in common?
They point to a simple answer that solves a complicated collection of issues: executive assistants give you a competitive edge that helps you manage and increase growth, but you need to choose wisely.
At Boldly, we took all of the pain points—hiring costs, legal compliance concerns, talent level, industry-specific concerns, flexibility, affordability—and created a simple solution. Our subscription staffing model, paired with incredibly stringent vetting of talent and hiring as our own W2 employees can work for anyone.
Let's have a conversation about cost, ROI, and whatever else is serving as a roadblock to getting an executive assistant. It's a simple opportunity to find out more, ask us specific questions, and take that first step towards changing everything for the better.
Updated on October 11th, 2023