Join hundreds of companies using Boldly
to make staffing simple, flexible and effortless
We asked some of our clients to explain the difference premium staff make to running and growing their business.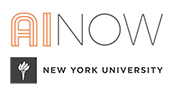 Drew Sanocki is a sought after growth advisor and consultant in the Ecommerce sector. He is the founding partner of Empire Growth Group and blogs at NerdMarketing.com. His marketing automation and customer segmentation rules drive over $100 million in transactions annually.
Watch the video

"Boldly has been an excellent partner to us over the last year as we have continued to grow in both the US and the UK."
"Our Boldly staff are integral to our team. Thanks to Boldly's ability to find such a good match for our needs we're definitely more effective."
"Boldly does great diligence in connecting talented folks like Jenny and Jill with businesses like Alinea. I can't recommend them highly enough!"
Previous
Next
CUSTOMERS
What's it really like working together?
We interview real clients and their Boldly staff member together to find out.

Corgibytes is a boutique software consultancy, focusing exclusively on modernizing codebases, championing the idea of "software remodeling" as a way to save money over performing a complete re-write. Founders Andrea and Scott hired virtual assistants to free up their time so that they could focus on developing their business.
Watch the video

Leo Melendez is a former F/A-18 Fighter Pilot who now applies the same discipline and determination to help businesses improve their productivity. Leo hired a Boldly virtual assistant to manage projects and later to develop content, manage social media, and provide backup and continuity for the rest of his team when Leo is travelling to work with clients.
Watch the video