Fractional Executive Assistants: An Efficient Way To Boost Exec Productivity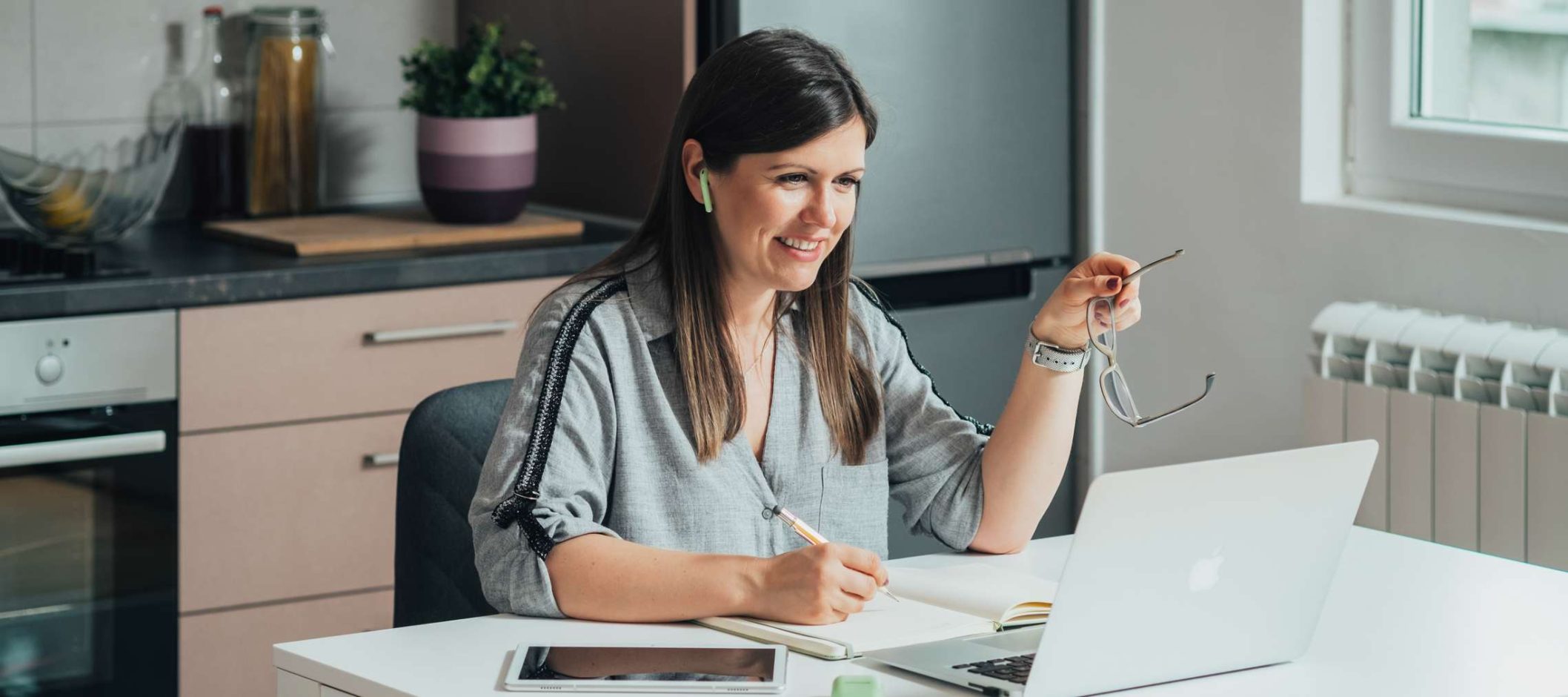 The cardinal sin of senior leaders is spending time in the wrong areas.
As business strategy master Michael E. Porter said, "Time is the scarcest resource leaders have. Where they allocate it matters—a lot."
Your job is to drive growth. So, how do you invest your time to do that?
If you want to boost your productivity by maximizing your time, this article will help you understand how a fractional executive assistant can help you do so in just a handful of hours per week.
What Is A Fractional Executive Assistant?
A fractional executive assistant handles a leader's admin load on a remote, part-time basis. You only pay for the hours you need. And typically, 2–4 hours per day is enough for a fractional EA to radically shift an executive's working life. 
Who Uses Fractional Executive Assistants? 
Fractional executive assistants aren't just for the C-suite. They work for everyone from VPs to those at the director level and more.
The bottom line: a fractional assistant can be the silver bullet for any leader who wants out of the weeds.
What Do Fractional Executive Assistants Do?
You'll see productivity gains from day one because an effective fractional executive assistant removes administrative tasks and saves you big in recruiting and management costs.
A fractional EA can manage your meeting schedule, handle your inbox, take meeting notes, follow up with key clients and critical tasks, do expense reporting, and more. In short, they can streamline your administrative workload and boost your productivity without the price tag of a full-time hire.
That means you can stop sending emails from your kid's soccer game such as: "Bill, how does next Thursday at 1pm work to discuss?"
Then you return to the office only to realize you forgot Bill is EST rather than PST, requiring a follow-up email to start the scheduling cycle all over again.
A fractional executive assistant lives and breathes details. Your job isn't to sift through email, arrange travel, or catch up on the expense reports you've put off. These tasks are killing your productivity, stealing your time, and draining your energy. 
In fact, a fractional EA can increase your productivity by 15-20%.
4 Things To Look For In A Fractional Executive Assistant
When you start evaluating your options, look for the four pillars of a productive working relationship: deep skills and experience, chemistry fit, passion for service, and time-management mastery.
1. Skills And Experience
First, how much experience do they have in both your industry and with a similar leader? Inexperience will slow you down. At Boldly, our team averages 7–10 years of experience in industries ranging from fintech to M&A. 
Ask about tenure, industry, and the leaders whom the fractional EA has (or currently) worked with.
2. Chemistry Fit
Next, chemistry counts. Teams fall below their potential when differing work approaches aren't taken into consideration. You should expect to meet your potential assistant before working with them, giving both sides a chance to test fit. 
You can also ask if they've taken tests like Clifton StrengthsFinder, DiSC, or Myers-Briggs to get a snapshot of how they're wired.
3. Passion For Service
A close cousin to chemistry is passion for service. Put simply: you want someone who cares.
Underlying this trait is often the culture of the company they work for. If that culture is lackluster, they'll be hard-pressed to bring the passion, attitude, and executional polish you want in someone who will represent you and your company.
4. Time-Management Mastery
Finally, elite fractional EAs are masters of time management.
Researchers from the University of California Irvine found that internal employees are interrupted every 3 minutes. From inner-office politics to coffee break conversations, full-time hires often have hours of "fluff" each week.
Fractional executive assistants are removed from these time bandits, able to be "on it" for 100% of their working hours. This gives you more productive output at a fraction of the cost.
Find Your Long-Term Fit
High-level fractional executive assistants often work with companies that specialize in serving senior leaders. Working with a premium subscription staffing company guarantees a shortcut to hiring the best talent available. This dramatically reduces recruiting costs and managerial burden. 
You want a fractional executive assistant who'll work with you for the long term.
Ask how long they've been with their current company and how long team members usually stay. You don't want a revolving door. (Our team averages over three years.)
Beyond the individual, the subscription staffing model is key. With the right structure, you'll always have well-informed support staff who can play back up when you need it. This way, you're never without the help you need.
We pioneered this model, supporting thousands of senior executives with the top 1% of fractional executive assistants.
We help senior executives and their teams increase productivity and drive growth.
Learn more
.
Topic: Remote Executive Assistant
Updated on December 17th, 2022