7 Tips To Letting Go & Delegating Effectively To Your Executive Assistant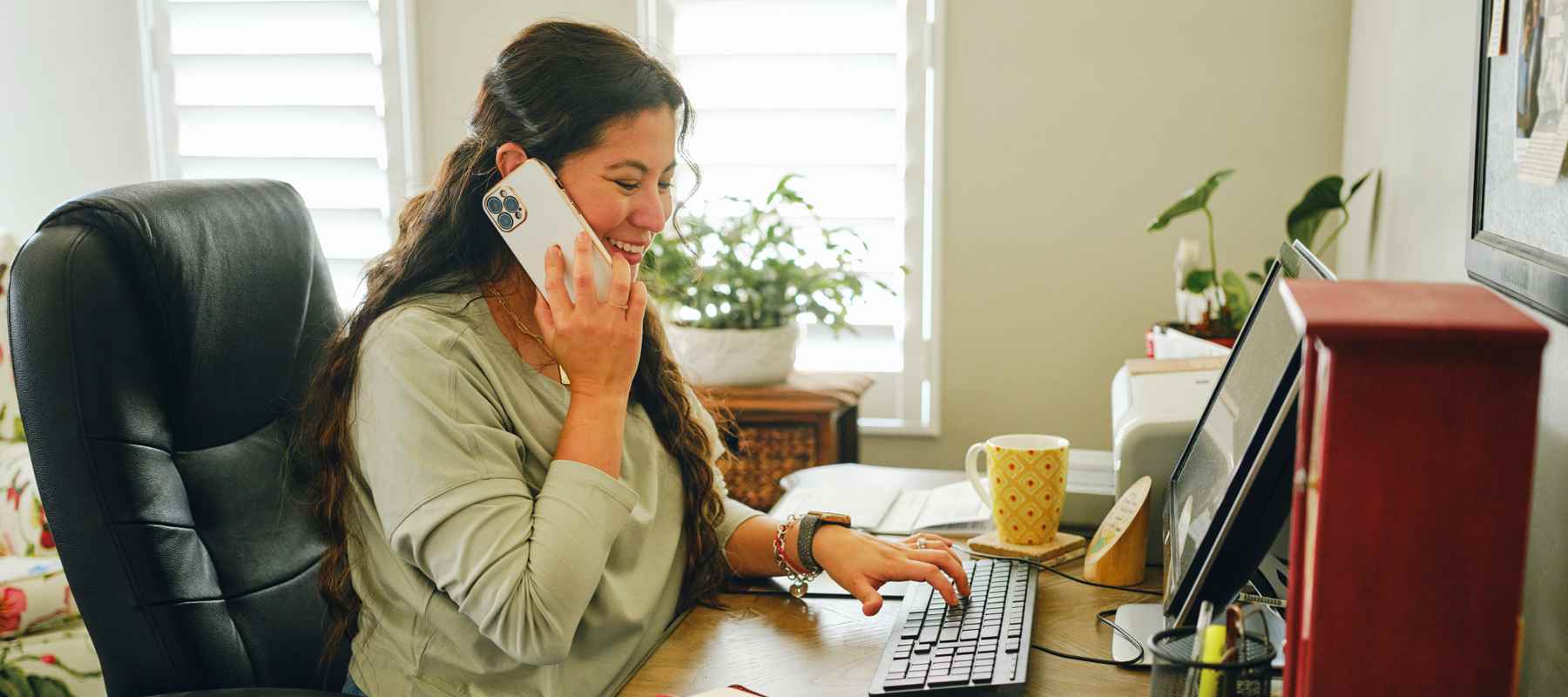 Effective delegation is a critical skill that takes practice and commitment. And it can make the difference between accelerating growth, and a business that feels like driving a car with its brakes on.
When you hire an executive assistant, delegation becomes an integral and essential part of your operations. Taking that step – giving up responsibility or "ownership" of certain tasks – is a leap of faith: faith in your EA and faith that your company can run smoothly without micro-management.
Here's the best way to get started delegating to your executive assistant:
Choose a trustworthy, business-grade executive assistant
Define tasks and communication expectations early
Establish work standards and guidelines
Set (and clearly communicate!) timelines and deadlines
Eliminate micro-management
Have faith and trust the process
Relax!
Tip 1: Choose a Competent, Business-Grade Assistant
This almost goes without saying, but we'll say it anyway: the very first step to successful delegation is finding an executive assistant you can trust.
Take the hiring process seriously, when it comes to choosing an executive assistant. Whether you choose to hire in-house or use trusted virtual assistant services, be selective and thorough in vetting whoever you choose.
Hiring a business-grade assistant perfectly matched to your business affords you complete confidence that your executive assistant is capable of completing the tasks you delegate – proficiently and on deadline, so you can breathe a little easier. (Check out our guide on how to choose the perfect remote assistant.)
Tip 2: Define Tasks For Your Remote Executive Assistant
Communication is the key to working effectively with your remote executive assistant, and proper delegation begins with communicating the details. Get started by defining exactly what list of tasks you plan to delegate, from simple email management to phone calls to complicated website design. With every task, be clear.
Define the parameters.
Outline your expectations and goals.
List all relevant details, so your assistant is properly prepared to fill your shoes.
Tip 3: Establish Work Standards And Guidelines
And speaking of those details, simply wanting to let go is not enough to delegate a task: you must put your intentions into practice.
That means documenting your company standards, style guide, and other guidelines – everything your executive assistant requires to adequately do their job. Remember, even the most skilled and experienced remote EAs are only as good as your guidelines.
The documentation process does require time, but your executive assistant can help.
In just one or two sessions, you can lay out all of your expectations regarding style, tone, and general company conduct so your assistant (and any future employees) can check back whenever they need to. Provide clear instructions on how to access the tools you use, such as providing access to Google Drive, Slack, or other productivity tools.
This one-time briefing will save you hundreds of hours in the future – that's a serious return on [time] investment! Plus, you'll rest easy knowing that everything is completed to your standards.
Tip 4: Set Times And Deadlines
Whenever you delegate a time-sensitive task, be very clear about your deadlines.
If you expect your assistant to report in everyday, every week, or every set period of time, make it known. If a project has staggered deadlines, write them down.
Tip 5: Eliminate Micro-Management
The worst thing you can do to yourself (and your EA) is "half-delegate."
In other words, don't delegate a task and then proceed to micro-manage it every step of the way.
Certainly, invest time in training, and even shadow your executive assistant the first time she performs a task, to make sure things are clear. But, if you've followed tips 1-3, then you know that your EA is qualified and competent.
Your executive assistant should know exactly what you want her to do, and how you want it done. They'll be able to answer your email and handle your travel arrangements. You've already proposed a timetable, set up guidelines for when and how your executive assistant will update you, and established all other task parameters. Now let your system and your assistant do their thing.
Tip 6: Have Faith In Collaboration
A responsible, experienced business-grade assistant knows all the tricks to make a virtual workplace run smoothly.
Your executive assistant can recommend email management programs, screenshot captures, team project management software, and other collaborative tools. Choose the ones that work best for you and your business.
Tip 7: Relax!
If you've safely made it through these tips, it's time for the hardest part: relax and let go. Have faith in the process, and in your assistant.
When it comes to your company – your blood, sweat and tears – we know it can be hard to let someone else take the reins. But if you've chosen to work with a company like Boldly, then you have delegated to the most qualified, competent help out there; you're in good hands.
So relax. Enjoy the new freedom that delegating gives you. And get started doing all those things that only you can do, and that will move your business forward in leaps and bounds.
What Should You Be Delegating?
When it comes to task delegation, whether it's marketing, your inbox, or other repetitive tasks, how do you decide what should go to your executive assistant?
We've put together a big list in our recent post on using an assistant to increase your productivity, but the top tasks are usually:
Scheduling
Expense reports
Email management
Booking and managing travel
For every task ask yourself: "Is this a strategic task that only I can do or can an executive assistant do this for me?"
More About Handing Over Your Email Management
Email management is one of the biggest administrative tasks you shouldn't be spending your time on.
Letting someone into your email inbox, responding to personal emails as well as customer and vendor communication, sounds terrifying for business owners and executives who are used to having control. But managing your inbox is one of those business activities that takes a lot of time while offering little return. After all, the average person spends 2.5 hours per day managing their work email alone.
Delegating this to a trusted remote executive assistant can be one of the easiest ways to gain a few hours every day!
Published on March 10th, 2023