The 2021 Guide To Hiring Remote Employees For Just The Time You Need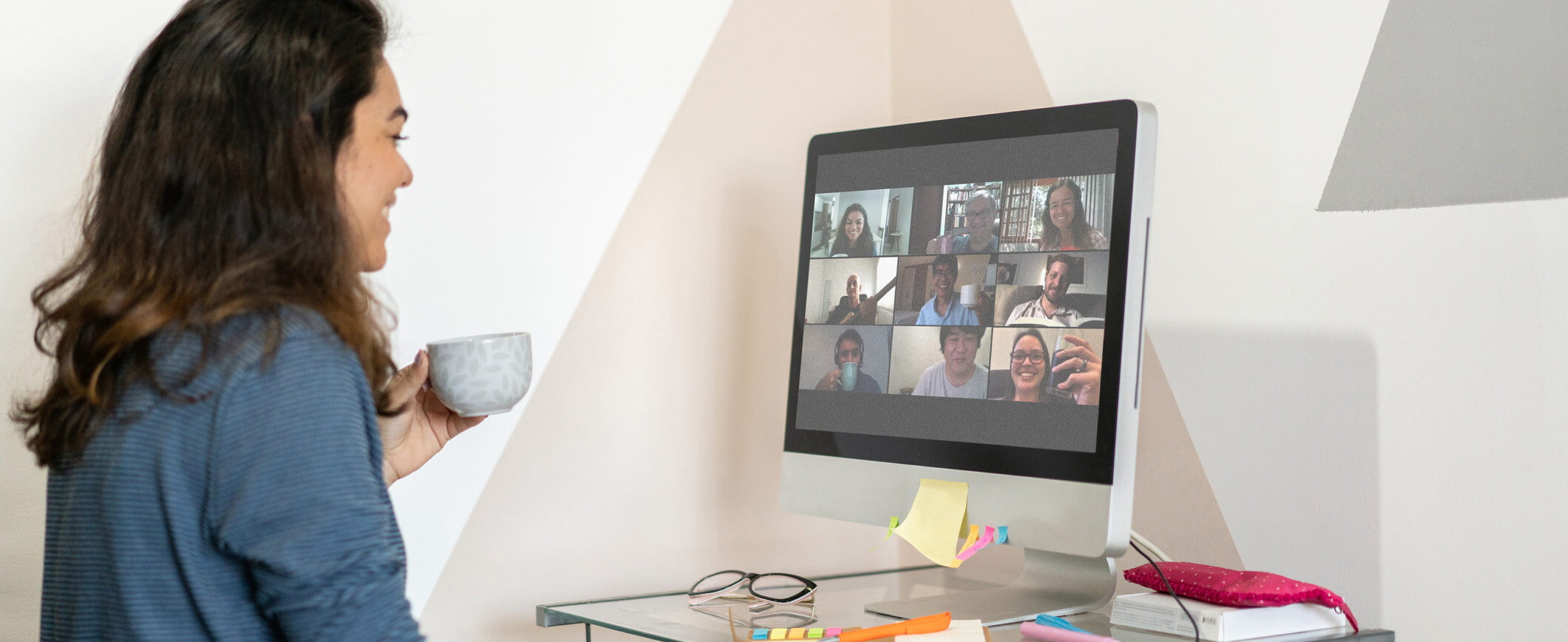 A recent survey revealed that 65% of employees who have been working remotely during the pandemic would like to keep it that way, even when things go back to normal.
Who can blame them? They're discovering a better work-life balance, and a productivity level they never knew they had.
It's not just the workers who are benefitting, though.
Organizations are noticing the positive effect this change to remote work is having on their bottom line, and are adjusting how they do business to amplify that effect. Their pool of potential workers has expanded to include talent they wouldn't have access to otherwise. Fewer full-time positions are necessary as work is being completed in less time.
Remote work is definitely here to stay, and there are a few things to know about hiring remote employees that will help you stay ahead of the curve.
How Do I Hire Remote Employees?
Your hiring process is going to have to accommodate some changes. You won't be able to rely on in-person interviews or other methods that work for traditional hiring.
For starters, you need to know what positions would work well with remote employees.
Some jobs still require a person to be present in an office, but remote work is a great fit for many positions. Think executive administrative assistant, customer service, online marketing, or project management. You may even consider consolidating one or two in-person positions into a single remote position.
You'll also need to start moving towards a mobile culture in your organization. Get the remote infrastructure and tools in place for everyone to use, not just the remote workers. Meetings have to take into account people who are not present or are located in other timezones.
Remote workers can't be seen as the anomaly. They need to be considered a legitimate part of the team. It's up to you to normalize the remote approach.
An Overview Of The Remote Hiring Process
The remote hiring process is similar to traditional hiring, but there are differences in how to approach it.
Look For The Right Qualities In A Candidate
Not everyone is cut out for working remotely. Look for skills and qualities in your candidates that will translate well into remote work, such as:
Trustworthy and reliable.
The ability to work independently; someone who is self-motivated.
Strong long-distance collaboration skills.
Skill with software and technology necessary for remote work.
Good at proactive written communication, since most communication is going to happen through text-based forms (messaging, texting, email).
Able to prioritize and manage a variety of tasks.
It's important to realize that there's a lot we take for granted when we hire and work in-person, particularly when it comes to trust and communication. Understanding that will help everyone's expectations when it comes to hiring and working remotely.
Determine How You'll Choose A Candidate
Posting a remote work position online means a flood of job applications. People are looking for this kind of work now. Lots of applications take time to sort, so preparing an effective remote screening and interview process will save a lot of time.
Whether you sort the applications manually or use software to scan through them, know what you're looking for and what you aren't before doing a deep dive. Stick within your parameters.
Then, virtually meet with candidates and ask questions that point back to the characteristics you are looking for. Find out how they stay productive. Ask how and when they prefer to work.
Consider Using A Remote Staffing Agency
In a bit of a time crunch and need someone to fill a position quickly?
For less headaches, you might choose to use a remote staffing agency to find the right employee. An agency can help you fill open positions 840% faster than if you handled everything on your own.
Staffing agencies may have a pool of workers to fill your work requests, or they may specifically match someone to you for a long-term working relationship. Not all staffing agencies are created equal, though. Make sure you find a good one.
What's Involved In The Remote Recruitment Process?
Recruitment is different from hiring.
Hiring is the complete process where, at the end of it, you have a new employee on the team.
Recruitment starts before that, and it's how you find potential candidates who'd be a good fit. Quality recruitment might save you from sorting 1000 job applications, because you specifically target potential candidates. You might tap into your network, or keep an eye out for people on your blog or social media who could be a good fit.
Use Remote Work Keywords In Your Job Descriptions
If you choose to post a position more broadly, your job descriptions need to account for elements that are specific to remote workers. There are remote job keywords that will attract people looking for this kind of work. These include:
Virtual
Work from/at home
Flexible
Work from anywhere
Distributed
The right keywords will attract people who know what they're looking for.
Be Upfront About What You Consider To Be Remote
Some employers require remote workers to show up, in person, periodically. This would be implausible for employees in another state or country.
Be sure to clearly define what remote or flexible work means to you. Be transparent about expectations on availability because employer transparency is what potential employees want the most.
Be specific about location.
Being specific about preferred time zones makes sense, but it's easy to think that it doesn't matter where a remote worker is based beyond that. As long as they get the job done, you'll just pay them like you do the rest of your team, or as a contractor.
Except it does matter.
California's AB-5 law brought attention to the real concern of legal compliance with remote workers. It redefined who was a contract worker, and if you were required to make someone a true W2 employee.
If you're looking to restrict hiring to certain geographic locations due to compliance concerns, be sure to make that clear in job descriptions and in any correspondence with potential remote employees.
Consider Alternate Approaches To Remote Staffing
The big surprise we've learned about remote work?
More gets done in less time.
Don't look at hiring remote employees as the identical twin to a standard hire. There's a lot of flexibility in how you approach building your team once you introduce remote work into it. You have more options than just part-time and full-time.
You may want to consider the concepts of fractional remote employees AND using subscription staffing.
What happens when you use both of these together?
Subscription staffing significantly shortens your hiring cycle, and having fractional remote employees lightens your workload without requiring expensive full-time hires. You skip the hiring headache, and you get who you need to do what you need right away.
If you're interested in hiring fractional remote employees, talk to us today.
Topic: Remote Staffing
Updated on December 2nd, 2022