4 Key Benefits Of Remote Staffing In An Uncertain Economy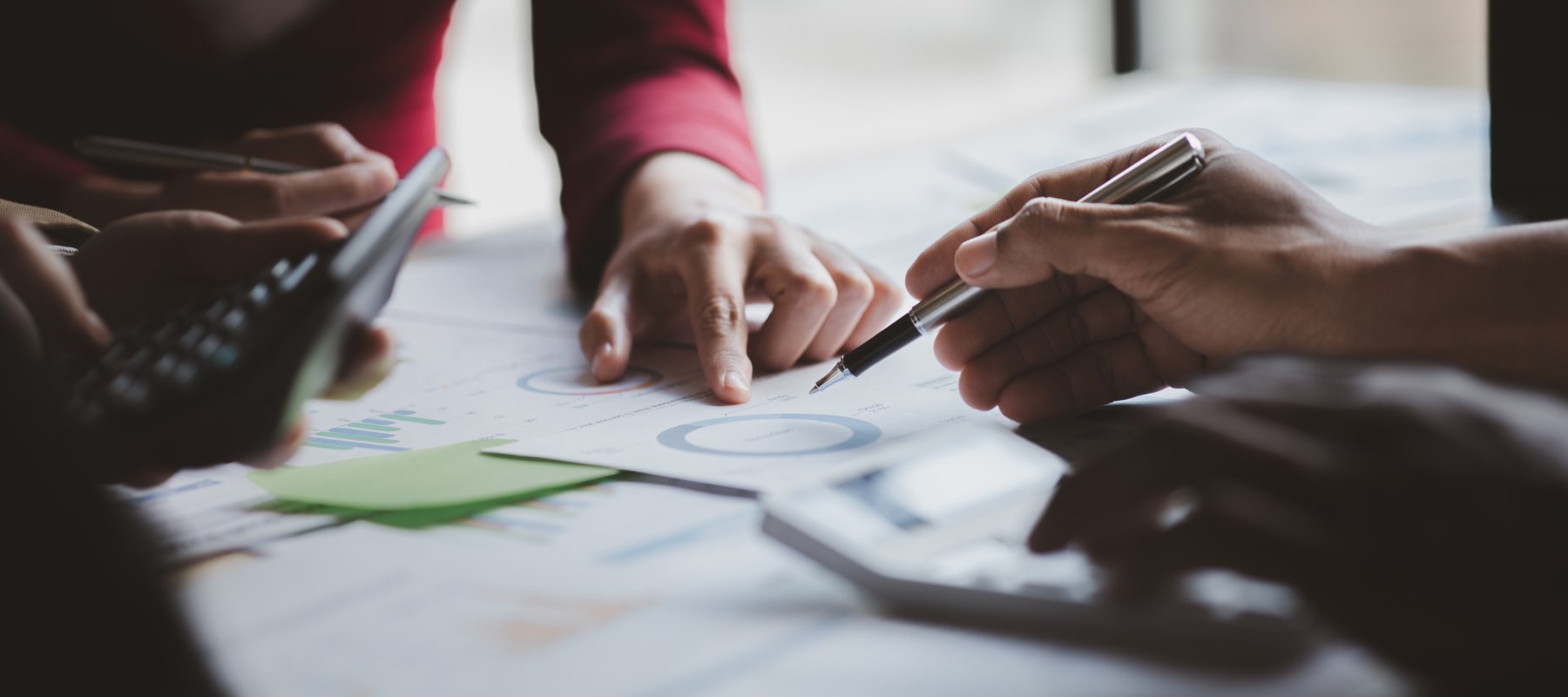 Key Takeaway: When things start to look uncertain, many executives try to wait and see what will happen, especially when it comes to hiring. However, a recent study by Harvard Business Review revealed the secret to succeeding during these times — balancing cost-cutting with investing in the future. Remote staffing gives companies a flexible, cost-effective way to scale and innovate.
When faced with the prospect of an uncertain or down turning economy, it often feels natural for business owners and executives to freeze — freeze hiring, freeze projects, freeze innovation and hunker down, try to ride out the storm with as little damage as possible. And while "wait and see" may feel like the most natural response, a recent study by the Harvard Business Review revealed that it's the companies that can balance between cutting costs to survive today and investing to grow tomorrow that will thrive once things return to "normal."
But achieving that balance takes a lot of thought.
It can sometimes also take a bit of innovation— looking at new ways of doing things, new technologies, and new options in different areas of your business that you may not have had the time or bandwidth to explore prior. 
One of these areas is hiring. 
The traditional way to hire employees costs employers around $4K and can take up to 42 days. So, when looking at getting strategic about time and cost waste in different areas of your business, this is a great place to start. 
The Emergence Of A New Flexible Remote Staffing Solution 
Finding reliable, trustworthy, and competent help has always been one of the foremost challenges of running a successful business or project—and it's even more important to do it as efficiently and responsibly as possible in an uncertain economy.

One of the most efficient business solutions to come out of the past 10 years is the switch to subscription services. Innovators like Amazon Prime, Uber, Salesforce, and Box have transformed transportation, software, cloud storage, product delivery, etc. Now business owners want similar convenience and control in every area of their business.
Out of this demand, a new flexible hiring solution was born in subscription staffing.

With subscription staffing, business owners can onboard the brilliant remote staff they need to grow their business — staff with 10-15+ years of experience and training with Fortune 500 companies — on a simple monthly subscription without the administrative burden, time commitment, and investment of hiring.
Let's look at the ways subscription staffing can help businesses scale responsibly and flexibly during an uncertain economic time.
1st Benefit: Easily Scale Your Staff With Demand 
Just as a software subscription allows different levels of plans, subscription staffing allows companies the ability to easily scale their monthly hours up or down depending on business needs. 
This is important for two reasons:
It reduces the need for layoffs during times of downturn or uncertainty in your business.

It allows for low-risk innovation and experimentation on certain teams or projects. 
As we discussed above, freezing your hiring can be a knee-jerk reaction when cashflows and client load are uncertain, but it's actually strategic investments that can give you the edge above your competitors. 
Is there an innovative project you've been wanting to work on? Does your marketing strategy need revamping? These things will require some manpower. But hiring in an uncertain economy is a big responsibility, and being responsible for someone's financial livelihood is not a decision business owners take lightly. 
So how do you manage both?
The key is having a group of experienced professionals who you don't have to either invest in recruiting or hiring and who can help you achieve your goals fractionally. 
Similar to a freelancer, subscription staff members do just this — with one key difference. Subscription staff members are employed as W2 employees by their subscription company, which makes it a compliant long-term solution for businesses, and also provides them the security and stability of being an employee. 
In a nutshell, subscription staffing allows you to continue with innovation and experimentation at a much lower risk to yourself and your new team member — a true win-win. 
2nd Benefit: Saving Costs & Time On Recruitment/Hiring
In an uncertain economy, there's no time for waste. Every minute must be productive in order to ensure things are running at top efficiency.

The efficiency of subscription staffing makes it an attractive solution in times of tight budgets. 
When you think about the recruitment process as a business owner, we'd bet it puts a pit in your stomach. Recruiting is time-consuming, administratively burdensome, and fraught with risk. After spending countless hours posting your opening, looking over resumes, interviewing, and negotiating, you have to bring on your new team member with no guarantee they'll stick around (or be the right fit)!

Then, you have to add them to payroll, ensure all the legal contracts are in place, situate benefits, tax administration, nexus issues (for remote employment) and more.

Compare that with remote subscription staffing.
Instead of recruiting, you simply send your requirements to the subscription staffing company (who has already thoroughly vetted and gone through the process of hiring their experienced team members). Within about a week, you're meeting with your new team member and getting started on projects.
There's no cost involved in recruiting, and instead of dealing with all the administrative work to hire them, you'll now pay a simple monthly subscription which ensures you and your new team member are mutually taken care of. 
Efficiency at its finest. 
And the above is just the upfront cost and time savings. There is more hidden efficiencies that you may not realize.

A recent study by The Bureau of Labor Statistics showed that in an average 8 hour workday, employees rarely productive for more than 3 hours. This means 5 hours of a regular workday are spent on non-productive activities — so why pay for those hours?
Instead, subscription staffing allows you to bring your new team member on fractionally. Use only the amount of hours you need each day or week, with zero waste. 
3rd Benefit: Remote Staffing via Subscription Offers Access To Top Talent 
If you run a small or medium-sized business, remote staffing by subscription offers you access to top tier talent without having to compete with larger companies. You can access Fortune 500-trained staff, without having to pay Fortune 500 salaries. Not to mention remote staffing gives you the benefit of removing location barriers, expanding access to talent outside your local candidate pool. 
Bringing a seasoned professional onto your team with a new skill set, fresh ideas, and a diverse background is a great way to infuse life into your team during a slow period. 
When you bring on a talented and experienced professional, time spent on training, finding a groove and establishing tasks goes down dramatically. Instead of you having to lead the way, your team member will proactively find efficient ways to get up to speed, identify where they can be of assistance, and begin to streamline any processes that can help ease the transition. 
4th Benefit: Peace Of Mind

Hiring in the midst of economic uncertainty can be scary — but with remote hiring via subscription staffing, it doesn't have to. 
Companies like Boldly were made for this, and where there is a need for flexible solutions, we help companies thrive.
Topic: Remote Staffing
Updated on October 12th, 2023