A Comparison of Remote Staffing Agencies in the US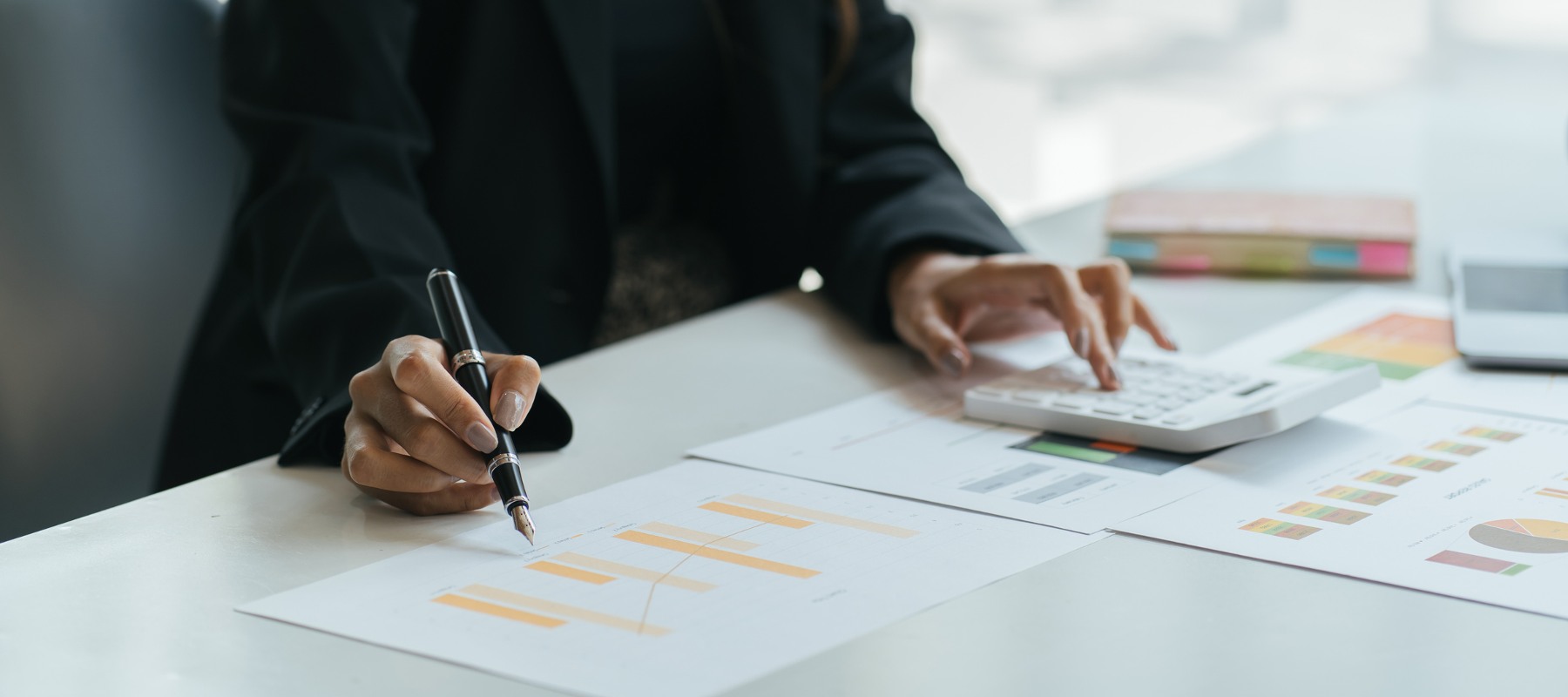 If you google remote staffing agencies in the US you'll get around 20,000,000 results. This is not welcome news if you're interested in finding great resources about what type of solution will best fit your needs quickly. After all, 'remote staffing' is a pretty widely used term that includes a varied range of companies that operate in different ways.
The good news is, you clicked on this article, which will help you quickly sort out the different types of remote staffing agencies, what each one offers, what the pros and cons are with each type of solution, and which might be the best fit for you.
Let's quickly look at the 4 main types of remote staffing agencies in the US:
Remote Staffing Agencies for Recruiting Permanent Employees
Remote Staffing Agencies for Recruiting Contractors (Platform)
Remote Staffing Agencies for Using Contractors (Managed)
Subscription Staffing
But before we delve into it, I'd suggest grabbing a notebook and writing down answers to the following questions. (These answers will give you clarity on what you need most from your remote staffing solution as you learn more about the different types below.)
What is the position you are looking to fill with a remote staff member?
Are you looking to employ someone directly? And if so, do you fully understand the complexities and implications of hiring a remote team member as an employee?
Are you looking to work with a contractor and are you familiar with the compliance requirements around that?
Are you looking to bring someone on fractionally?
How involved do you want to be in managing, retaining, and administering your remote staff?
Now, keep your answers handy while we explore your options!
Remote Staffing Agencies for Recruiting Permanent Employees
What they do:

This type of remote staffing agency's main (and often only) role is recruitment— helping you to find and identify good potential remote candidates for your role so you can then hire them as direct employees. Usually, you'd approach this type of agency with requirements and job description, and they would search their platform to find candidates who would be a good potential match and deliver you a handful of profiles. Then, it's up to you to sort through the list of potential candidates, read resumes, conduct interviews, and offer them remote, W2 positions. Once recruited, the role of the agency is complete.
Some examples of well-known remote staffing agencies for recruiting in-house employees are Robert Half and Kelly Services.
Considerations:
If your main goal for using a remote staffing agency is to make your recruitment process a bit more streamlined, or to just narrow your candidate pool and (hopefully) shorten the search process, these types of agencies might be a good fit for you. But, it's important to keep in mind that once you find your candidate, you're on your own for the rest of the process (i.e. payroll, contracts, benefits, etc.).
Also note, if the remote team member you want to hire is out of state, you'll need to take into account that there will be considerably more administrative work for your business (registering in the state you are hiring in, additional taxes, etc). So you'll want to factor that into your decision.
With this type of solution, you pay a fee of around 20% of first-year salary.
If you're looking for a more managed solution, one where the right person will be delivered to you pre-screened, pre-vetted, and ready to get started, you might want to dig further into some of the solutions below.
Remote Staffing Agencies (Platforms) that offer Contract Workers
What they do:
Remote staffing agencies that offer contract (1099) workers via a platform normally have a pool of candidates on their system who either bid for jobs or are matched with clients to work on short-term or one-off projects. This type of remote staffing solution is very popular for businesses looking for design, coding, writing, or developer talent. With these types of agencies, once you find and begin working with your contractor, the agency will be out of the picture other than for billing purposes (as opposed to managed solutions, which we'll talk about below.)
Some of the biggest players in the space are Upwork, Fivver and 99 Designs, and Toptal.
Considerations:
Using a remote staffing solution to find contractors is a good way to quickly get access to talent that you don't have available in-house. However, be aware that there are quite a few compliance laws around working with contractors (also called freelancers). For example, it's not compliant to bring a freelancer onto your team for a long-term role, to be directing their work, or for them to be performing work that is central to your business e.g. a marketing contractor working for a marketing agency.
Misclassification of employees is a slippery slope, so if you choose to look into these types of remote staffing agencies, be sure to read up on current laws.
Also be aware that on these types of platforms, you normally won't have any sort of guarantee or backup from the agency itself. Usually, these types of platforms are free for anyone to join on the talent side and don't supply any sort of vetting or background checks. Be diligent about researching the contractor you hire for your project and rely on reviews.
Remote Staffing Agencies (Managed) That Offer Contract Workers
What they do:
Remote Staffing agencies that offer 'managed' contractors are a bit different than the platforms mentioned above. Instead of being a vehicle to help you find contractors that you'll then go off and work with independently, with this type of platform, you instead work with a dedicated contractor through the agency. This is a popular business model for virtual assistant companies.
For example, here's how it works:
You choose a paid plan with a set number of hours for the amount of work you think you'll need per month. Then, you submit an outline of your job description or tasks to the remote staffing agency. The remote staffing agency then finds and assigns you a contractor from their agency that you can work with one-on-one. The staffing agency remains in the picture to offer you account support, and the contractor remains on the staffing agency's payroll (you pay the staffing agency, and they pay the contractor.)
This type of remote staffing solution usually has a few set hourly plans and rates are already established when it comes to working with their team members. And while the oversight of the working relationship can be slim, there is usually some vetting required to join these types of agencies and some backup guarantee from the agency itself. However, skill level from the talent can vary depending on what you're looking for. An example of this type of staffing agency would be Belay or Time Etc..
Considerations:
This type of managed approach can be very attractive to business owners or executives who want to work with a dedicated person, but not want to go through the process of hiring them themselves. The benefit lies in the time saved with administration, however, be sure to ask the following questions to ensure you are going to get to work with a quality person who will (hopefully) stick around, so you can ensure ROI:
How much is your team member getting paid?
Do you offer any sort of benefits?
Will I get coverage if this team member leaves or takes a long leave or absence?
You'll also need to be diligent about reading the compliance laws in your state. For example, most states consider it to be misclassification of an employee if you work with a contractor on an ongoing basis, and manage how they work. If you're looking to work with someone in California, who has very strict compliance laws around what contractors can do, you may want to steer clear of this option altogether.
A New Option: Subscription Staffing
What they do:
One of the newest and most widely-appealing options for remote staffing is subscription staffing. Pioneered by Boldly in early 2019, subscription staffing is being utilized by executives at companies like Apple, Google, and Zendesk who want very experienced talent that they can utilize for the long-term and fill key roles, compliantly.
Subscription staffing takes all of the pain out of recruiting, hiring, and retaining talented, experienced professionals, and allows companies and business owners to work with that talent fractionally, for exactly how many hours they need them a month, for a simple monthly subscription.
And unlike the options above, all of the US-based talent at Boldly is employed as a W2 employee, meaning Boldly also handles all of the benefits, culture, and retention of that talent.
Considerations:
If you're looking for a long-term, experienced team member who can fill a key role in your company, but you don't want to go through the time and effort required to hire someone in-house, or the ongoing administrative burden of employing them directly, subscription staffing with Boldly would be a great fit for you. Boldly's team is all rigorously pre-vetted (we only hire .0001% of applicants) and have 10-15+ years of experience in their professional field on average.
In addition to vetting, subscription staffing also eliminates the administrative burden of hiring by handling payroll, contracts, foreign qualifications for hiring out of state, nexus issues, etc.
While Boldly may be a slightly more expensive option for remote staffing, it's due to the quality of candidates you will have access to, the complete outsourcing of the recruitment and hiring process, and the fully managed retention of your team member and support provided to you by Boldly during the duration of your subscription. So if you're looking for an incredibly simple way to work with advanced talent, check it out.
We hope this article has given you a firmer grasp on all of the options available to you via remote staffing agencies. We wish you the best of luck in your outsourcing journey.
Interested in learning more about what Boldly has to offer? Click here!
Topic: Remote Staffing
Updated on November 28th, 2022