Virtual Assistant Services: Do You Get What You Pay For?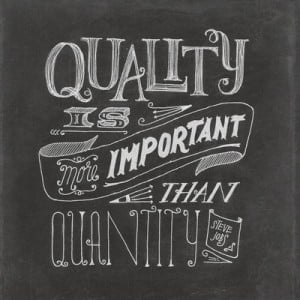 Hiring a virtual assistant is a cost-effective way to give your company the boost that it needs to work better and more efficiently. Whether you need a virtual assistant to help making travel bookings, or someone to handle the book-keeping, outsourcing your administrative work can be the difference between a successful business and an over-worked entrepreneur.
Quality Over Quantity
When choosing the right virtual assistant professional for your company, it's important to consider where they come from, what their skillsets and expertise levels are, and whether or not they're managed by a dedicated virtual assistant company. Hiring someone who comes with the expertise and experience to hit the ground running can save you valuable time and effort when you begin to work together.
There are many virtual assistant companies which are based in countries further afield, like India, which offer a cut-price service to businesses abroad. Have you ever called a local company only to be put through to a Bangladeshi call center?
Working with these service professionals can work fine for some businesses, but it can also be frustrating at times, and often calls to mind the mantra "you get what you pay for". They may be cheaper, but there's a considerable culture and language divide which can be frustrating for business professionals expecting a certain level of service – not to mention your customers.
What's Best For Your Business?
Choosing to hire a virtual assistant from a dedicated virtual service provider like Boldly gives you access to the finest professionals who speak your language – in more ways than one. They're dedicated and determined, and familiar with your market and your customers. They're more expensive than the outsourced call-centers abroad, but they're top notch virtual staff who come with a distinct feeling of "quality over quantity" for excellent value that fits your budget.
Before You Make Your Decision About Hiring Cheap Virtual Staff Abroad, Consider These Five Simple Points:
You get what you pay for: choose the best solution for your business's future
Enjoy service that favors quality over quantity
Get affordable business solutions with industry experts
Get virtual staff who know your customers and understand your target market
Get a dedicated account manager who helps maintain the level of service you expect
Updated on November 1st, 2022