The Chief Of Staff's Quick Guide To Subscription Staffing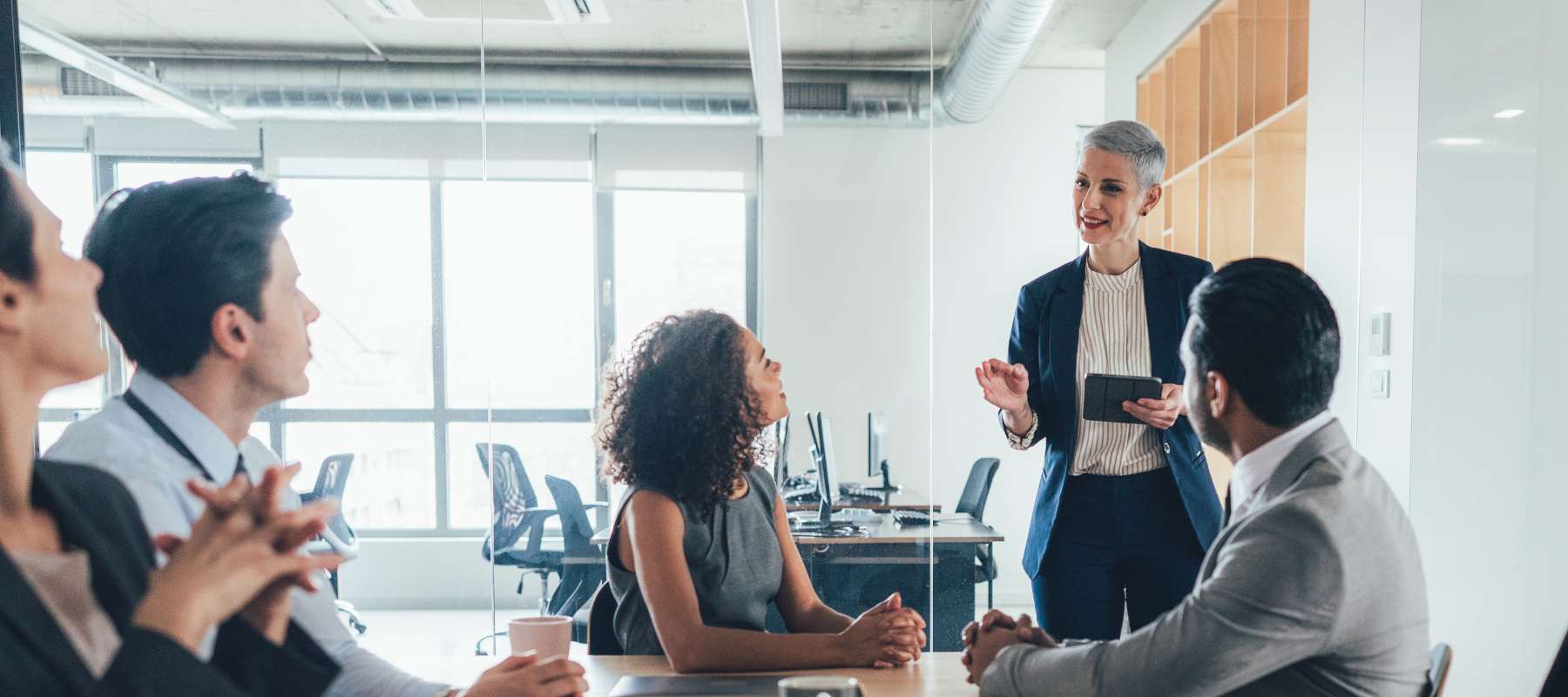 As chief of staff, you know an empty job is an expensive job.
More than the steep cost of hiring is the expense of lost opportunity.
It's the burden placed on talented people who are frustrated because they're doing their job plus picking up the slack elsewhere.
So, it's no surprise that subscription staffing has become increasingly popular.
Subscription staffing lets you skip the tedium of hiring and cut straight to productivity.
Plus, you get immediate access to support staff like executive assistants via subscription, giving incredible financial flexibility.
However, not all offers in this category are created equal.
You're not looking for temporary help. You're not looking for a butler to get tasks done. You're looking for true integration into your team.
That's where premium staffing comes in. It's the true bridge between in-house staff and the flexibility and speed of subscription staffing that you can rely on.
What Is Premium Staffing?
Premium staffing brings four no-risk, high-expectation characteristics to the table that remote staffing and basic subscription staffing cannot:
Connection, Trust & Care
Experience
Longevity
Compliance
Without these, you'll be back at square one, lacking the efficiency and productivity increases you'd hoped for.
Connecting With Your Perfect Match
Premium staffing starts with a connection, one where the work style and personality of two true professionals are in sync.
This isn't a high-school science lab; you shouldn't be assigned any old assistant, or have your work tossed to whomever is next in the pool.
Premium staffing starts from first contact, where your needs (or your executive's) are evaluated in detail from skills to personality fit, so you are matched with exactly the right person. You then get to meet the dedicated assistant who fits your preferences, and both of you decide if it's a good match. And if you think you got it wrong or the working relationship actually isn't working, there's fine-tuning and a satisfaction guarantee.
This initial connection helps to set a foundation of trust and a win-win relationship based on care.
Experience Means Trust And Speed
Premium staffing is about real skills and experience.
While most staffing agencies will tell you that they offer experienced assistants, their definition is different from ours. When we say experienced, we mean a minimum of seven years of experience working with top executives. In fact, ten or more years is what we'd consider normal.
C-suite admin, essential bookkeeping, HR, project management—it's the kind of experience you don't expect but definitely need. It's also the key to cutting onboarding time down while ramping productivity up.
"There wasn't a gap in time where we had to spend it on training. Boldly assistants are rockstars," Kim told us, describing how her Boldly assistant helped her life coaching organization grow.
When you realize you need help, you probably needed it yesterday.
Premium staffing means you don't have to block out weeks on your calendar to train your new assistant on how to do their job and use your systems. You need someone who will quickly integrate into your staff and tech stack, grasping your processes and learning to anticipate what you need.
The better they do this, the more quickly you'll trust them. We believe that you can only move at the speed of trust, which makes premium staffing the key to being able to move quickly.
That high level of experience also can have unexpected positive returns.
CorgiBytes, a software company and client of Boldly, found the level of experience and professionalism from their virtual assistants to have a profound effect.
"We realized that this is the level of professionalism that we should expect from our employees as well. It set the tone for what our culture became. It helped build confidence to grow as a company."
Premium Staff Stay With You
The greatest experience in the world won't matter, however, if you have to repeat the matching and acclimating process due to turnover. An assistant isn't much help if you're always in a state of starting over with one.
That's why premium staffing is also about longevity. As a leader, you need the consistency of an assistant who's been there a long time.
That's why we took a different approach in the staffing industry. Our team members don't have to worry about chasing after clients to maintain their income. They work full-time—with great benefits—for us.
That makes a huge difference in longevity.
They're plugged into a great culture. They have the peace of mind that comes with being fully employed, allowing them to focus on the work you need from them. It's one of the reasons we have some of the longest retention rates in the industry, with clients working with our assistants for years.
That's a data point that affects you directly. You can invest time and trust in premium staffing because they'll stick around.
No More Worries About Employee Classification.
Employee classification is tricky. Are they a 1099 contractor? Or are you treating them like a W2 employee?
With premium staffing, you don't have to worry about it.
You're tapping into our employees, so it removes the compliance problem from your plate.
As the employer, we take care of requirements so that we're compliant with labor and employment laws. This is especially important in states like California where the penalty for misclassification is significant.
What Does Premium Staffing Look Like In Action?
Imagine all the bottlenecks you have in your company, those stress-points your managers are pushing up against.
Think of the hours and email chains spent trying to set up a virtual meeting when you should have been following leads. Think of the energy wasted trying to get permission to hire new employees only to hear no from the top.
Premium staffing can help make that disappear.
It's not a stop-gap solution. It's not temporary staffing. It's not a runner-up option.
It's the preferable solution with immediate relief from overload while injecting flexibility into your staffing budget.
Our best and brightest full-time employees are your premium staff. Subscription access to years of experience that's going to be there for the long run.
Published on November 28th, 2022