Business support and guidance from your virtual assistant company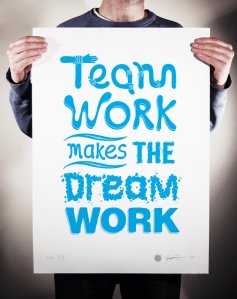 "Individuals don't win in business, teams do."
– Sam Walton
Whether you're starting up a business or you're already established in the entrepreneur world, you'll know full well that you need a team of successful and professional strategic alliance partners who form your business team in order to succeed.
You need the very best team there is to give your business support and guidance at important moments.
For example:
–          Deciding on a marketing strategy for your business
–          Choosing the right staff for your company
–          Deciding whether to go virtual or hire an office
–          Finding the right processes that work in your business
–          Choosing the right communication channels
–          Establishing a voice for your company
Where do you start, and who is there to guide you along the way?
Building the right team is an on-going process. You meet a lot of people along the way, and it's imperative that you find the best there is to help make the right decisions. It's all about finding the right people for the job.
Working with a professional, reliable and accountable virtual assistant company will give you access to top level service professionals who have industry experience and can help you make the right decisions within their area of expertise. You get the best advice and guidance from people who know what they're talking about, and who are there to guide you through the processes and implement the changes.
Your virtual assistant company partner is your port of call for business support: with an assigned account manager, they'll help you find the right person for the job every time, they'll be able to connect you to expert industry professionals they've worked with in the past, and they'll be able to advise you on virtual processes and tools that are tried-and-tested in the workplace. It's like having an exceptionally well-connected friend who relies on the success of your business.
Business support when you need it most
While your virtual assistant company can and will provide an invaluable pool of resources for advice and services, they're also there to offer you business support. They can help you find the best virtual assistant to help provide an essential all-round support to your business to give you the reliability and structure that you need from your staff. In addition to industry experts like marketing professionals, communication specialists and graphics production professionals, they can also provide you with access to support staff such as:
–          Book-keepers and accountants
–          Graphic designers and desktop publishing professionals
–          Copywriters
–          Customer service professionals
–          Administrative staff
–          Travel booking coordinators
–          IT specialists
With connections like this, you can find the right person for the job every time and you can start to build a network of strategic alliance partners who have your business's success at the core of their intensions. After all, their success as virtual service providers relies on your business's success in the industry market.
Boldly is a trusted virtual assistant company and has satisfied clients in over 13 countries. With a global team of virtual professionals, they'll be able to recommend the ideal team of trusted professionals for your business.
Updated on December 9th, 2022