5 Ways A Virtual Assistant Company Simplifies Assistant Hiring, Payment and Management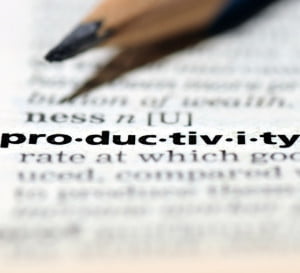 Many working professionals have to juggle simultaneous projects while also performing administrative work. Hiring an assistant is a useful way to reduce workload, and having more time to focus on important tasks (once administrative hassles are out of the way) easily makes your own work day more productive.
Hiring an independent virtual assistant can have pitfalls – there is unlikely to be any guarantee of a private professional's credentials. Using a virtual assistant company, however, provides a no-risk way to find competent, contract-based support staff.
Here are five ways a virtual assistant company (VAC) simplifies assistant procurement:
A virtual assistant reduces the risks of hiring a new assistant – instead of having to vet potential assistants carefully yourself, you can acquire an assistant via a company that performs careful background checks on its own in-house assistants. You will not have to scour job listings pages for someone with sufficient experience, tech-savvy, and reliability – your virtual assistant company will do this before employing staff.
Staff replacement is a non-issue – ordinarily, having an assistant resign or releasing an assistant from your employ means going back to job boards to find a replacement. When you use a VAC, an account manager will handle any necessary assistant replacements for you.
No more paying for work-free hours – Having a salaried assistant can equate to paying someone to do nothing, as administrative workload may vary. When you use a virtual assistant company, you pay per hour, and this means that every minute you pay for is a productive one. It also means that you can schedule tasks and hours according to your budget.
Additional assistance is always available – If you have a frenetic week with a higher than usual workload, it is easy to take on additional temporary assistants employed by your VAC. You will not be tied to long-term contracts.
Using a virtual assistant company provides access to multi-talented service staff – when you obtain a virtual assistant through a service company, you can simultaneously have access to designers, web developers, and other specialist functions. A virtual assistant company which maintains a network of service professionals makes it easy to acquire not only assistants but also the services of experts in other fields, when you need them.
Updated on December 9th, 2022