Your new virtual assistant: communication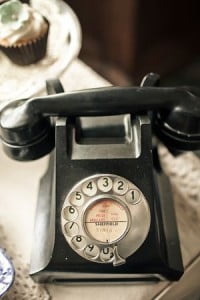 When starting work with any assistant or new staff member, communication is key to getting your business message, ethos and etiquette across to them. It's important that they maintain a certain level of proficiency and professionalism as they complete their tasks and represent your company.
This challenge is traditionally overcome by training your new staff member with one-to-one communication over a period of a few weeks as they watch you work, listen to you talk to your customers, and learn the tricks of the trade as you guide them into their new work.
With virtual assistants, however, you are hiring an entirely new calibre of professionals who are competent, confident and well-equipped with the knowledge required to hit the ground running. They may not require the same intensive training, but they do need some more information about your company to ensure that they are completing the work to the standard you require.
Here is some information you should provide:

• Prepare a short introduction for your company that gives your VA a good idea of who your customers are, what tone you use to address your customers, how you communicate with them, and what level of service you expect from employees.

• Give your new VA a clear outline of the work you want them to complete, along with expectations, guidelines, any additional information they may need

• Most virtual assistants communicate primarily through email, instant message and voice calls, so make sure that your VA can always get in touch with you if they need assistance or guidance. You should provide them with an email address, a Skype account, and a telephone number.
In addition to the initial communication which will help to set the scene for future work, you need to ensure that you maintain a good level of communication with your VA throughout your professional relationship.
If you're currently working on a project, you should regularly "meet up" on Skype or exchange emails to evaluate the progress of the project and to offer guidance and support where possible or necessary. This eliminates the need to be in the same room as them, and lets you continue to work undisturbed as your deadlines are met and your outsourced tasks are completed.
Your virtual assistant may be based in another country, city or town to you, but effective communication can take that distance from many miles down to zero whilst building better bonds of trust and responsibility.
Updated on January 5th, 2014