Working Boldly: Crystal Kelley, Executive Assistant & Project Manager

When it comes to holding an executive assistant position, pop culture gives us a few stereotyped-extremes on what a day in the life looks like (think Andrea from The Devil Wears Prada or Pam from The Office). But executive assistance doesn't have to be all-consuming to be interesting and rewarding, and it also doesn't have to be bland or repetitive!
At Boldly, we are breaking down the stereotypes of what a position as an executive assistant — and specifically remote executive assistant — can be. Imagine an executive assistant position that allows you to be the right hand of powerful, influential industry leaders who are shaping society and making a positive difference in the world, all on your own schedule and your own terms, from the comfort of your home office.
This might seem like an impossible dream, but this is the reality for Boldly's team of talented executive assistants via our unique model of premium subscription staffing.
One of our team members who is living this truth every day is Crystal Kelley. And we wanted to get the real scoop on what it's like — instead of a Hollywood script.
Working Boldly with Crystal
In this series, we pull back the curtain so you can get a glimpse of the new way to work.
We spent some time with Crystal to find out what a day in the life of a remote executive assistant looks like.
Meet Crystal: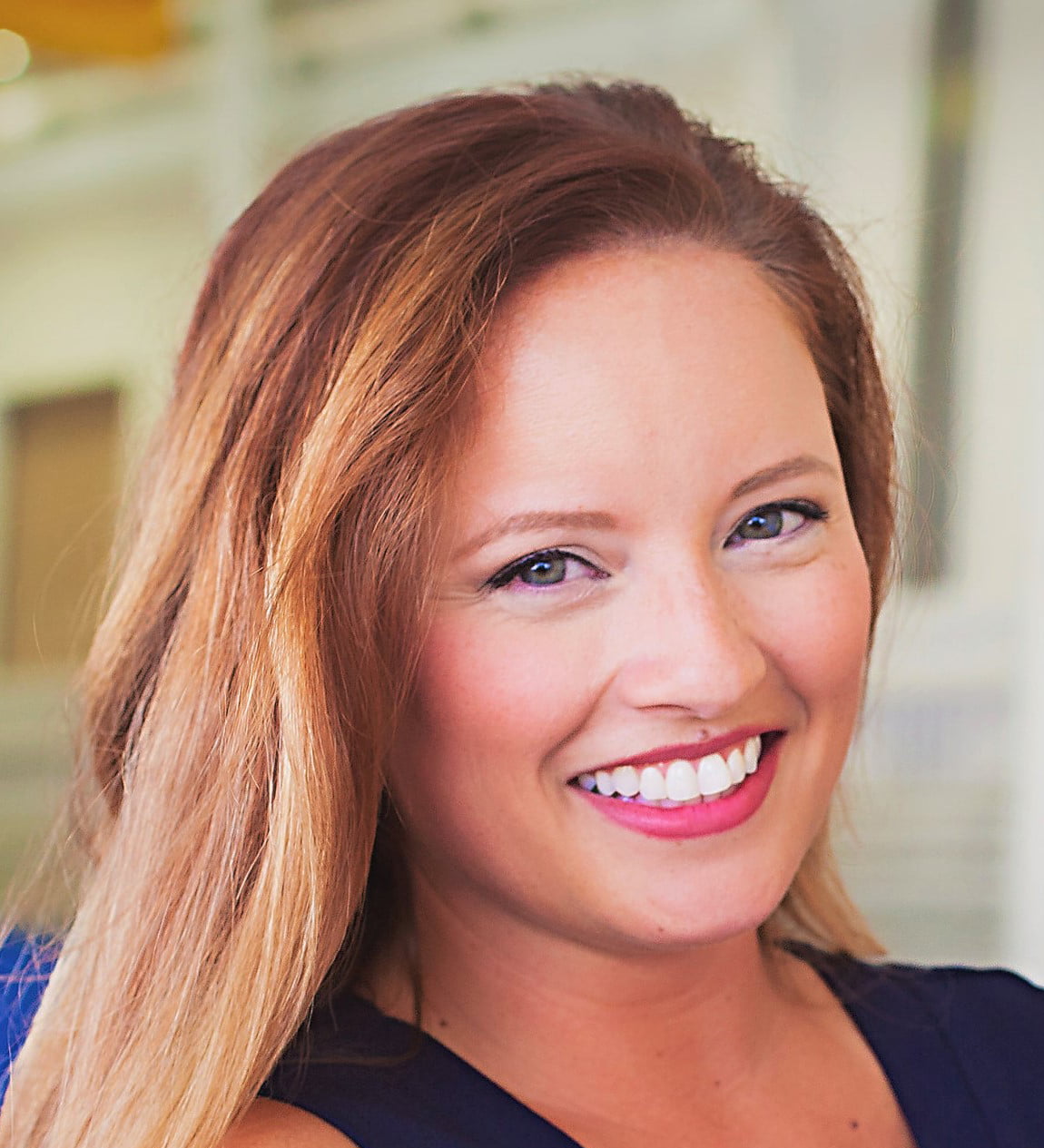 Crystal Kelley:
Executive Assistant and Project Manager
Location
Sunny Florida, at a Naval base right on the water
Length of time at Boldly:
9 months
Professional Experience: 11 years
Education:
Bachelor's Degree from Florida State University
Wearing All the Hats
As an executive assistant for Boldly, Crystal supports important and influential executives in the industries of Artificial Intelligence, Financial tech, and Venture Capital – each with their own unique needs, quirks, and styles.
"One of my clients works in artificial intelligence, she's a genius. She writes papers, speaks, travels the world; and because of this, I'm right in the thick of it. I handle her bookings, schedules, speaking invitations, logistics; I'm basically the virtual gatekeeper….
My financial tech client, he fascinates me. He's meeting with government officials all day to really help shape the future of policy and craft legislation for the greater good – he's brilliant. My client who is a Venture Capitalist is a lone-wolf, a one-man-show. I've learned so much from him."
Because her clients are so different and diverse, Crystal finds herself wearing multiple hats every day.
"It definitely keeps things interesting. My husband jokes that I have multiple personalities – in a good way! It's important to be the person your clients need you to be."
But It's not only her clients whom Crystal balances brilliantly. Crystal is the mother of 4 children (a middle schooler, an elementary student, and 2-year-old twins). She's a Navy Spouse. Her husband flies in helicopters and has a schedule that varies from day-to-day. She also makes time each day for either the beach or the gym. Basically, Crystal is the quintessential superwoman.
So we asked Crystal to share how she manages it all and makes the most of Boldly's flexibility to fit in all of her many priorities:
A Day in the life of Crystal:
Here's a glimpse into her regular routine:
7:00 am – Wake up early, and get ready for another day filled with multiple-hats, world-changing work and being a super-mom
7:45 am – Drop off middle-schooler
8:30am – Drop off whom I lovingly call my 'twin-terrors' at daycare
9 am – Drop my other daugher off at elementary school
9:30-12pm- Client work (broken into time blocks so it's easier to switch hats!) I start with a really funny, easy-going client in the morning – so I'm laid-back Crystal
12 – 2pm – This is 'me time' I usually hit the gym or beach
2- 5 pm – More client work (this time I'm academic research-mode nerdy Crystal!)
5 pm – Pick up all the kiddos
Evening – Family time and anything else I so choose – I try to make sure I disconnect and am strictly 'offline'.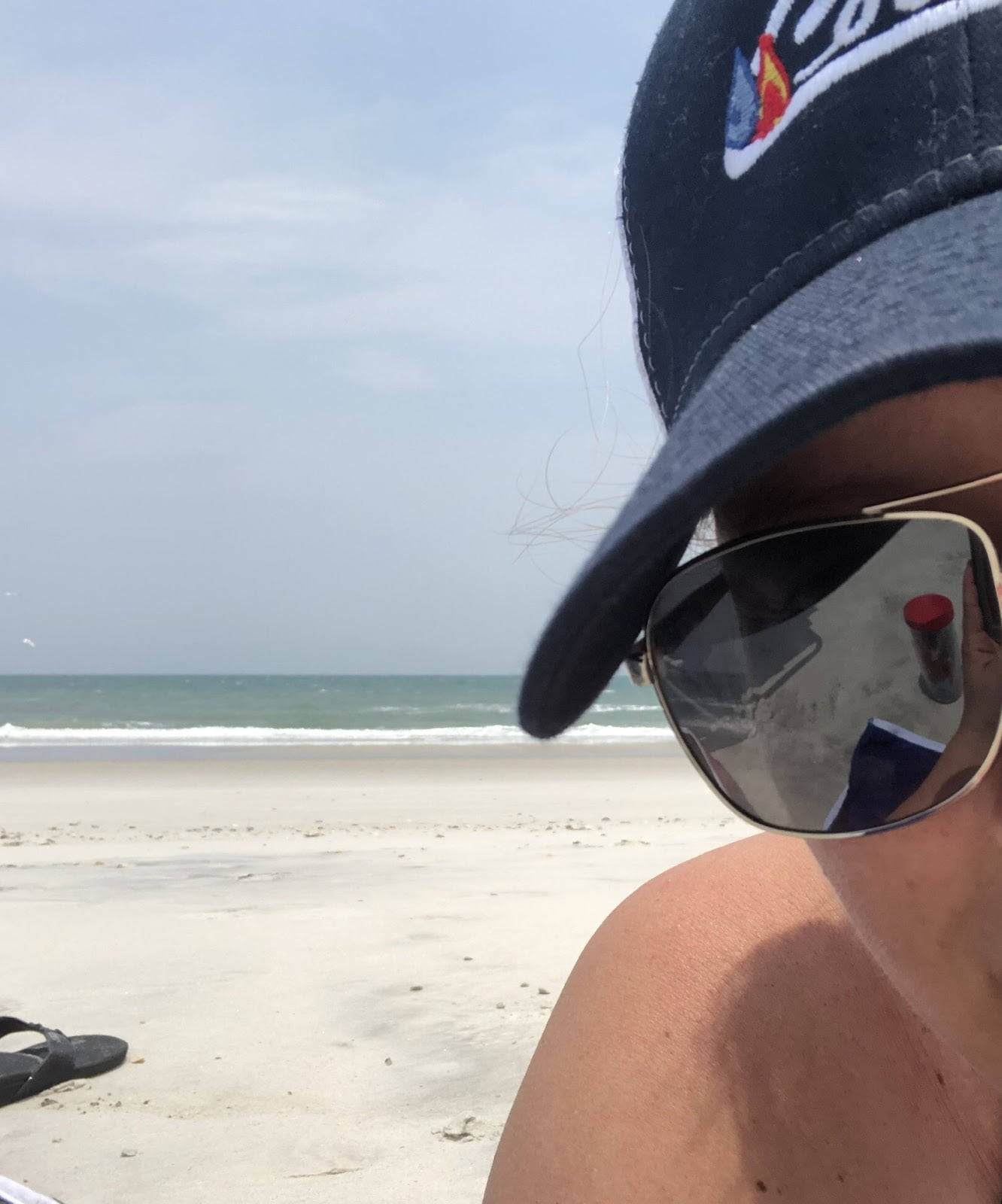 Keeping Your Identity and Continually Learning
For Crystal, working remotely as a Boldly Executive Assistant is about more than advancing professionally or helping to financially support her family.
"As a mom, it's really easy to lose your identity. On top of that, as a military spouse, it's easy to lose your identity. It was important for me to have something that is mine. To remind myself that I'm valuable on my own, without being 'somebody's something'. At the same time, I am flexible enough to be there for my kids and husband; I can have a career I enjoy and love while still keeping my family balanced."
She's also proud to be setting an example for other military spouses in her community and beyond that keeping a rewarding career going through the moves and uncertainty of military life is possible.
"Military spouses are categorically underemployed — or completely unemployed because of their spouse's jobs. That stinks! I want people to know that this is a possibility. I have a professional skill set and education I've earned that I'm still putting to use."
Remote, But Not Alone
Today, remote work takes a lot of forms. Since starting at Boldly, Crystal has been surprised that even with a fully remote team, there's a strong sense of community and a culture that helps her feel supported and cheered on.
"Before you come onboard with Boldly, you learn about the culture. Everyone is extremely helpful and really portrays the company's values. By the time you get fully onboard you feel like you've observed and know everything; like you're part of something."
According to Crystal, her flexible schedule allows her to "participate fully in being a parent while participating fully in being an employee."
"When my son has a doctor's appointment, or my daughter has extra-curricular activities, it's no problem. My husband has a crazy schedule because he flies in helicopters. But I have a job where I have total flexibility."
Aside from the benefits of a flexible schedule, being able to structure your own day comes in handy when you least expect it. For Crystal, this was showcased during preparation for Hurricane Dorian.
"The hurricane was heading close to where we are. At 9:30 am I just sent a message to my team letting them know I was going to get supplies to beat the rush. By dinnertime, stores were cutting people off from buying water. The fact that I can attend to personal needs at any time is just a relief."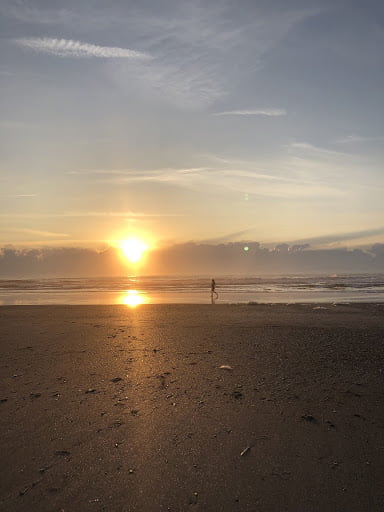 #OnlyAtBoldly?
Working remotely for influential clients comes with some surreal moments. For Crystal, it was a recent experience with her client in the AI industry that made her drop-her-jaw.
"I recently set up a meeting between my client and Melinda Gates. Only at Boldly can you sit at home in your gym clothes and schedule a meeting with Melinda Gates! It was kind of crazy being on that email chain."
Tips on Context Switching and Rapid Learning:
Finally, because of her unique talents in switching gears, we asked Crystal her best advice for rapidly changing hats and ramping up with different clients—and her tips were gold. Here are the highlights:
Know your audience. Getting an inherent sense of who your client really is is a key part of your initial client meeting. It's about understanding who you'll be working for and what they value. Depending on who I am working with, I know I can be very laid back, with another, I can let my love for researching shine. This all starts from the first meeting, making sure not only your skills match, but your personalities mesh, as well.
Understand communication style. In one setting, my communication with a client can be extremely professional — very proper and formal. However, with another client, it's all about GIFs and thumbs-up emojis. Their industry is very informal. Instead of "Dear Sir," it's "Hey Joe!" Glean these patterns from your observations. Again, it's important to be the person they need you to be. Let those specific parts of your personality shine.
Structure your day to devote focus time to each client. This way you can wear a specific hat at a specific time. For me, it's changing between my sarcastic witty hat, my super professional, my formal hat, and my academic hat every single day!
Making An Impact
So whether it's scheduling meetings with Melinda Gates, or working behind the curtain to help shape laws and national policy, our team at Boldly makes an impact each day by supporting incredible clients who are moving the needle in their various industries — all without sacrificing time with their families or dealing with the restrictions of location.
Participating fully in being a parent and spouse, while participating fully in being a valued member of an important team — that's what working Boldly is all about.
Updated on December 19th, 2022