Why Are We Still Thinking So Small When It Comes to Virtual Assistants?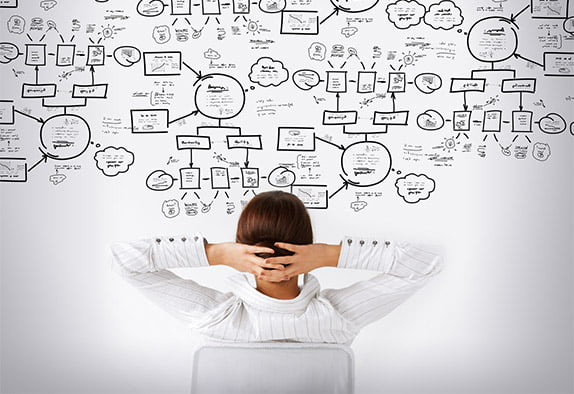 A few days ago, I stumbled across this hilarious accounting of how helpful virtual assistance can be. In the article, Ernie the Attorney recounts how his VA helped him send flowers, find an exterminator, and even handle a toilet problem.
Now don't get me wrong, I'm absolutely delighted that Ernie had a great experience and that his plumbing problem got resolved, but I really hope that we can soon (as in, now) begin to see beyond the limiting concept of the virtual assistant as someone who just does basic research, admin tasks and errands, and start to see the potential of business-grade VAs.
It's 2014. Let's stop getting excited that a VA can help us with our email and contact a plumber. Instead, let's start gushing when they start managing our entire back-office and we are finally able to double our business by putting more focus on growth opportunities.
Mark Twain once said, "The difference between the right word and the almost right word is the difference between lightning and a lightning bug." And it's a little like that: The difference between a virtual assistant and a business-grade virtual assistant is the difference between business as usual, and taking your business to the next level.
The Business-Grade VA Epiphany
When virtual assistance was in its infancy, virtual assistants were relegated to the realm of basic admin. But as technology has improved and Internet speeds have accelerated, a new business landscape has emerged. This new panorama includes incredible collaborative tools, voice-over-Internet (VOIP) communications, shared calendars and business accounts, and other tools that make it as easy to work with the person next to you as it is to work with the person a world away.
And in this new business age, a whole new VA category has emerged: business-grade virtual assistants with the skills, experience and maturity to take on key tasks and functions within your business. I'm talking about skilled professionals whose résumés are filled with work histories, certifications, and education in the skills you require: marketing, project management, web development and every kind of administration task you can possibly imagine.
Because this is what business-grade VAs look like: virtual team members with the talent and background to assume important roles in your business, freeing up your time to focus on strategic priorities that add significant growth to your bottom line. And of course, if you have clogged pipes or an impending client birthday, a business-grade VA can handle those tasks, too!
Here's what a traditional VA can do for you:
Research: A traditional VA can research exterminators, plumbers, babysitting services, etc.
Reservations: Whether you need a table for two or a compact car for a week, your VA can handle it.
Scheduling: Take your calendar online, and your VA can make sure no two appointments overlap.
Travel & Activity Recommendations: If you're traveling for business or pleasure, your VA can do the research and come back to you with any kind of recommendation you require.
General Admin: These include tasks like email filtering, data entry, document formatting, etc
Keep in mind that many firms that offer basic VA services are one-size-fits all: you'll get assigned the next available assistant, and what they can do for you is standardized. Your VA won't become an integral part of your business,
And here's what a business-grade VA can do for you:
Everything a traditional VA can do: Yes, a business-grade VA is perfectly qualified to handle research, reservations, scheduling, travel recommendations, and general admin.
Marketing & Social Media: From managing content development, to your newsletter, to your social media, a Marketing VA can focus on generating leads while you close them.
Project Management: Hand over that list of projects that have been in your parking lot, and let you Project Management VA move them forward. A skilled project assistant can manage your development team, significantly free up your time, and increase the productivity of your business.
E-commerce Management: From managing inventory and suppliers, to customer service and website maintenance, your business-grade VA has your e-commerce covered.
Customer Service: With years of customer service experience, a customer-service VA can help keep your clients happy, increasing recurring business and strengthening word of mouth recommendations.
Increase Sales: Sales are the heart of your business. Your business-grade VA can increase your sales.
Free you up for vacation: Fine, fine. This isn't one task. But can you imagine taking a blissful 7 or even 14 days away from the office, with not a business care in the world? A business-grade VA can make that possible.
So hey, Ernie, we're so happy to hear you've discovered the benefits of using a VA. Give us a shout if you'd like to explore how a business-grade assistant can help with both personal and business tasks. We'd love to help! ;-)
December 2022 Update: Times have changed, and Virtual Assistants with this level of expertise are now typically called Remote Executive Assistants.
Updated on December 12th, 2022