What it's really like to work from home – the good, the bad, and the ugly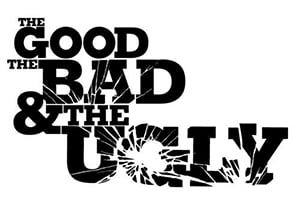 The beauty of the internet and technology is that it allows employees to work remotely in an effective manner. It also allows employers to accurately monitor remote workers to ensure that productivity is kept high.
But what is working from home really like? To be honest, it's different for everyone and depends on a number of variables. So let's have a quick look through the basics – the good, the bad and the ugly.
The Good
You can work the hours that suit you (within reason) – some people work better at night, 9-5 isn't for everyone and working from home can accommodate this
No commute – well, unless you count the stairs as a commute
You can set up your workspace as you see fit
No annoying co-workers to put you off or steal your sandwiches
Can be a great setup if you have family /other commitments back home
The Bad
No annoying co-workers to put you off or steal your sandwiches – we all like a bit of human interaction
Relying on emails or instant messaging services to communicate can be tough when you're not used to it – nothing beats a bit of face-time
You rely on yourself to get into a routine – if you can't motivate yourself then working from home isn't for you
The Ugly
No annoying co-workers to put you off or steal your sandwiches – seriously, if you're the sort of person who needs constant human interaction, working from home might not be for you
Cabin fever – if you haven't got a separate office area at your home, it's very easy to get cabin fever. Sleeping and working from the same room is an experience not everyone deals well with
In a nutshell, working from home can be whatever you make of it. For some, it's the perfect solution and for others, the flexibility and lack of structure it can entail is simply not conducive to a productive environment. If you're thinking of working from home, you need to be honest with yourself about your own limitations and working habits to decide whether it'd be a suitable working setup for you.
Updated on January 5th, 2014