What is a virtual assistant?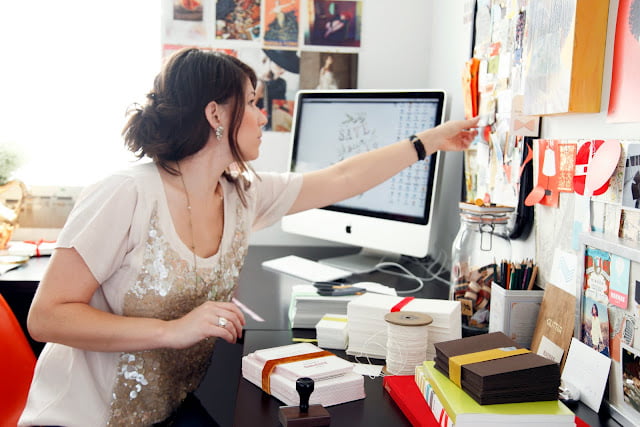 If you've found yourself wishing for more hours in the day, or asking for an extra set of hands around the office then you're in need of a virtual assistant.
Misty Starks defines a 'Virtual Assistant' as someone who "…provides professional administrative, technical, or creative (social) assistance to clients from a home office."
As your professional VA is someone who isn't directly employed by your company or in any permanent capacity, the company is not responsible for any employee-related fees or taxes, and they don't have to consider logistical implications like providing the right software or finding extra office space.
In addition to providing professional assistance, a VA works for your company when you need them. You can call on them for a few hours a week in an on-going capacity, or you can hire them when you're finishing up a project and you need some extra hands to meet a deadline. There's no commitment, and you can have a VA for as little as one hour or as much as a whole month: it's entirely up to you.
Whether you need someone to help with general tasks for a few hours a week or you need a qualified graphics designer on staff for occasional projects, hiring virtual staff can provide you with the staff flexibility that your business (and budget) requires.
– Virtual assistants can provide professional services ranging from administrative to technical, and even creative!
– there's no commitment: try it and see if it works for you
– flexible hours and flexible pricing are good for your business, and your budget.
How can a virtual assistant help me?
A virtual assistant, or VA, isn't just someone who provides administrative support. They could also provide technical support for assisting with computer or IT-related concerns, creative support for design and desktop publishing tasks, or even legal support if they're familiar with the systems and have legal qualifications. Each virtual professional has their own particular skillset and can assist your business in a number of different ways.
Best of all, working with a VA is all about trying it out and finding out whether it's something that can work for you. Make sure you have clear expectations about what you want your VA to do and you'll be amazed at how efficient and effective they can be – giving you more time to focus on bringing in new business and enjoying a bit of extra time!
Updated on January 5th, 2014