Virtual Service Companies and Contracts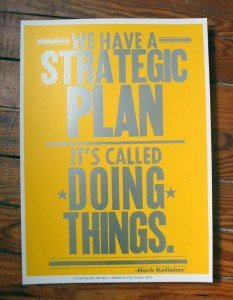 Many small businesses or sole traders prefer to use virtual service professionals over standard methods of hiring employees, contractors or interns because it is much easier to handle when it comes to paperwork and financial concerns or budget restraints.
You don't need to enrol a virtual assistant onto your payroll registry, you don't need to worry about covering salaries each month, and you don't need to worry about the kind of service you're going to get with the budget that your company can afford.
So how exactly does a virtual service contract work, and how does it affect my business?
When you sign a contract with a virtual service provider or virtual service company, you are not issuing an employment contract.
An employment contract would incur separate paperwork to register an employee, you would need to comply with governmental employee working restrictions such as the number of hours worked, the rate of pay, the number of holidays allocated and the number of sick days allowed within a given period. There are rules and regulations you need to be aware of, and paperwork to fill out relating to your employee on a regular basis.
You can eliminate all of that fuss and hassle with a simple service agreement contract. A virtual service company will agree to provide a service to you, and you treat your virtual service professional as if they are a member of staff without worrying about the typical day-to-day paperwork, contracts and payroll concerns. At the end of the service period, you get an invoice for services rendered, and you settle that invoice as if you were buying goods or another service.
No fuss, no salaries, no concerns about paperwork beyond a simple service agreement.
With virtual assistants, you can spend less time focussing on the additional admin and unnecessary paperwork, and more time focussing on the work at hand.
• There's no need to go out and conduct time-consuming interviews with potential interns when you need an extra set of hands over the Christmas period.
• There's no need to search job boards and agencies online and offline to find someone with relevant experience for your part-time customer service position.
• There's no need to settle for less-skilled workers because your budget does not allow you to pay for the quality of work you need.
Working with virtual service professionals gives you access to highly-skilled professionals who are hand-picked for your position or opening by a dedicated account manager.
Get stuff done!
By working with a virtual service company and having a service agreement in place with them directly, you also get assurance that the work will get done – even if your assigned virtual assistant is unable to work due to sick leave. With a team of dedicated and efficient staff on-hand, your virtual service company will be able to assign a new operative to your project so that you don't lose any valuable time.
Updated on January 5th, 2014