Virtual Assistant Services: Where do I start?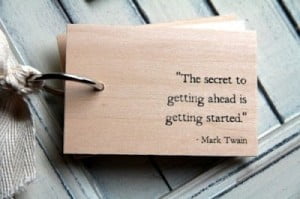 Getting started with virtual assistant services is as easy as 1-2-3. Here's a quick get-started guide that covers the basics of how to get started, how to find the ideal virtual assistant for your business and how to prepare for a successful business partnership.
1. How to get started
The first step towards working successfully with a virtual assistant is to first clearly outline the scope of the project that you want them to work on. Itemize the tasks in a step-by-step list, and determine how long each task should take. This will give your virtual assistant a better idea of what is needed from them, and it helps you too. Once you have a clear picture of the scope of the project, you can begin looking for the right virtual assistant for the job based on time, skill, expertise and experience requirements.
2. How to find your virtual assistant
Once you have a clear idea of what you'd like your virtual assistant to work on, you need to find the right person for the job. There are a number of ways to go about doing this:
The hard way: post job ads on online job boards or local community boards to find someone who might have the experience to apply for the position. This takes time, money and patience.
The cheap way: post an online advert on a freelance site where professionals bid for your work. You'll get it completed quickly and cheaply – but beware, you often pay for what you get. You also need to manage your account yourself, and take care of contracts, payments and risk management should your freelancer disappear mid-project.
The smart way: speak to a consultant at Boldly, a dedicated virtual assistant services company. With a large team of savvy professionals on-call, your account manager will be quickly and easily be able to recommend a staff member that can complete the work to your specifications in the best manner. No staff contracts, no worries, no fuss. You only pay for the time you use, and you get a reliable and responsible team member who is on-call whenever you need them.
3. How to prepare
Now that you've found your virtual assistant, it's important that you lay down the necessary ground-work so that they can get started straight away. If you are organized, they'll be organized – and you'll get a lot more completed in less time.
If you've already defined the scope of the project in step one then it's important to spend some time going over the essential aspects of each task. Put yourself in their virtual shoes: what information would you need to complete each tasks? What is unique to the business that your virtual assistant needs to know before they begin? What specialist software do you use that they might need training on? Once you have these answers, you can quickly and easily put together a user guide that will help them to complete their work to the best standard.
Start off by assigning them small tasks so that you can evaluate the way that they work, and be sure to keep a clear and open communication channel so that you are available for guidance when required. In the beginning you may need to work together on occasion so that you can show them what you want, but soon they will be able to run with any of your tasks and projects to ensure quick and competent task completion. Your assistant might be virtual, but treating them like a valued member of staff will go a long way to a successful business relationship that is good for you and your company.
Updated on December 12th, 2022