Virtual Assistant Services: the new hiring paradigm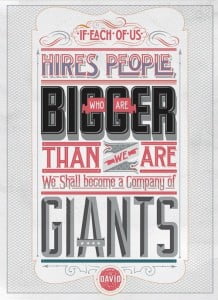 Virtual service professionals provide companies with a new hiring paradigm. Gone are the days of traditional hiring models with internships, recruitment agencies and the dreaded job interview series. Now you get exactly what you want without any fuss. Here are the top five reasons why more and more companies are making the shift in their hiring practice:
1. Lean & Mean
Thanks to advances in digital technologies, it's becoming easier for start-ups and businesses to take off with minimal capital investment. With more companies competing for investment, more great ideas taking off and a growing demand for products and services that are better, faster and more efficient – well, it's no wonder that businesses are looking to virtual assistant services to support their dynamic infrastructure.
2. More Motivated Employees
Virtual service professionals are more motivated than permanent employees. They work harder to retain their contracts, they have to be fast and efficient in order to adapt to new projects, and they're determined to perform so they can continue to work from home. It's a win-win situation: you get determined, dedicated and reliable professionals and they get the flexibility and balance they want in their careers.
3. Stop Doing Everything Yourself
More and more companies and business professionals are letting go of the "every day" tasks and focussing on their skillsets instead. Best of all, you don't need to hire a full-time employee to take over all of the odd-jobs. If you find yourself bogged down by accounting and expense reports, or you spend hours trying to deal with customer queries then it's time to take advantage of virtual assistant services. Stop doing everything yourself and you'll feel lighter, more inspired and more motivated about your business.
4. No More Interns
Internships and apprenticeships are a great way to get an extra set of hands working on your project for minimal cost. But, the problem with hiring interns when you're faced with tight deadlines is that you still need to train them on the basic fundamentals of software and systems before you can start explaining the tasks themselves. Virtual service professionals are familiar with leading software systems and are ready to start work from the word "go" – plus, you only pay for the time you use so it's great for your budget too.
5. Get People Who Know What They're Talking About
Virtual service professionals are industry experts who know what they're talking about. They can complete your tasks, but they can also offer your business unique insights into their area of expertise as well as advice, guidance and support. This new hiring paradigm allows you access to the best talent pool from around the world so that you can source the perfect person for each of your projects. Get the best designers, accountants, administrative assistants, customer service representatives and more – all on a pay-as-you-go model.
Updated on March 8th, 2018