Virtual Assistant Services: Spotlight on SEO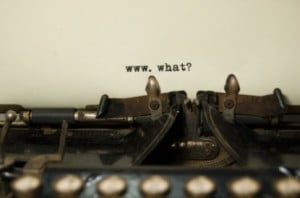 Last week we looked at how outsourcing your design work to a virtual assistant could help you to free up time, get better designs and save you money. The best thing about working with virtual service professionals and a virtual service company is that you can outsource just about anything – especially skilled work like search engine optimisation.
Search engine …what?
Everybody knows about the importance of keywords. It might be a vague and hazy memory of a marketing conference you once attended, or it may be a personal hobby-horse. Either way: when it comes to the success of your online venture and when you evaluate how much time it takes out of your weekly schedule, wouldn't you rather outsource your SEO work to a professional with a proven track record?
Your SEO virtual assistant will be able to carefully analyse the correct keywords for your website, track your on-site optimisation, and evaluate customer trends with the information that you provide. They can become an integral part of your web team – even if it is only for a few hours a week or a month.
It's not just about getting someone who knows what they're doing, and how to do it quicker and more efficiently than you: it's also about getting someone who is passionate about their industry, and someone who is dedicated to information technology and the latest trends in global SEO.
Should I outsource my SEO?
If you don't know your keywords from your adwords, and Panda and Penguin are nothing more than zoo animals to you, it might be time to consider outsourcing your SEO. Search engine optimisation is a large and complex network of algorithms and reactive trend evaluation, so let the experts focus their energies where it matters most and you can continue to manage the rest of your business for a better use of time and resources.
Working with a virtual service company like Wolrdwide101 will give you instant access to a team of dedicated professionals who work within many industries. You could have one account manager handling a single account, helping you to coordinate professional virtual assistance services with a book-keeper, an administrative assistant and even an SEO expert.
When you use virtual assistant services, you don't need to expand your company with full-time employees and worry about traditional hiring paradigms. You get the services you need at a fraction of the cost, and without the fuss and hassles of going through the hiring process.
Updated on April 13th, 2016