Virtual Assistant Services: Spotlight On Project Management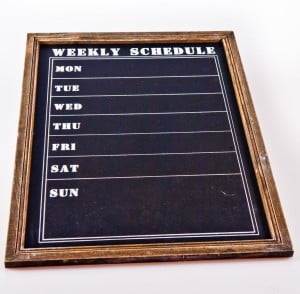 Outsourcing your project management needs is a cost-effective and efficient way to ensure that the job gets done properly the first time.
Whether you're implementing a new website, or conducting research into potential new target markets, having the right project manager can make the whole process a successful and positive experience for your business.
So, what exactly is a project manager and why would I need one?
A project manager is someone who has a talent for being organized, efficient and meticulous. They handle an entire project from conception to completion, and manage each step of the process to ensure that tasks are completed, deliverables and deadlines are met, and that there are no major issues obstructing the finished project.
A talented project manager will handle:
Your project budget, with proactive monitoring to ensure that you are staying within budget as the project progresses
Your project and task quality, ensuring that everything is being completed to a high standard as you would expect
All organizational requests, such as sourcing new resources or materials or arranging alternatives should something happen to your existing arrangements
On-going monitoring and supervision with all of the key players in the project for an up-to-the-minute report on the project status
If you're thinking about starting a new project, hiring a project manager to ensure that the project is completed successfully will make a huge difference. It will give you the peace of mind to know that your project is being handled by someone who regularly works in a project environment and has a proven track record.
It will let you "let go" of the small tasks, and hand them over to someone who thrives in a high-pressure environment. It will also let you utilize your resources in the best way possible as they report directly to the project manager who will then send timely feedback to you. You do less work and get better results.
Part time project managers: are they for me?
Most large companies have a department of project managers who are assigned to projects within the company to ensure successful completion. However, small- to medium-sized businesses can't compete with large company budgets and resources and project management is usually completed in-house by a PA, secretary or even the company CEO.
Working like this means that normal trading needs to stop temporarily while your website is overhauled, your new product is launched, or your new service is tested. This can be a costly experience, affecting your business budget, your customer's experience with your company, and your overall productivity levels.
Hiring a virtual project manager lets you take advantage of the big business experience on a small business budget. You only hire your virtual project manager for the duration of the project at a few hours a day or week, and you only pay for the time that you use. Your project is handled from the idea to the implementation, and you can sit back and focus on other things that demand your attention. Business can continue as normal and you can feel confident that your project manager is handling everything – just as you'd expect.
If you need a project manager for a big project or even a small task, our team of virtual professionals can help. Contact us for more information on our project management professionals and to find out what we can do for you.
Updated on November 1st, 2022