Virtual Assistant Services: Spotlight on Programming and IT Support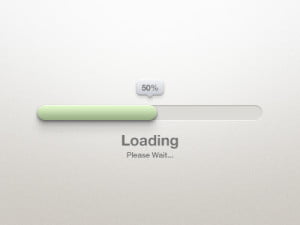 Do you run your own online shop? Do you have a website that needs regular updating? Hiring IT staff can be a costly experience, especially if you don't have enough work to justify getting someone in full time.
If you want the benefits of having your own, dedicated IT professional on staff but none of the costs or responsibilities of maintaining expensive software and other admin, then a virtual assistant might be exactly what you're looking for.
You get:
• Dedicated, professional staff
• An experienced programmer or IT professional with their own equipment
• Services on-demand, with no long-term commitment
• Someone who can help out regularly or irregularly as your IT needs determine
• The skills and expertise of a professional without the price tag
• The best person for the job, wherever they're based
The skills, the software – and the office space
The major benefit behind hiring virtual staff – aside from the obvious time and budget freedom – is that you hire virtual assistants who can work from anywhere, any time. That means that you're not limited to your geographic region, and you don't need to worry about providing additional office space when you get your IT programmer in for a few hours a month.
That means that you can now hire the best programmer or IT professional for your business – wherever they are in the world. They could be in Melbourne, Madrid or even Manchester! You get someone who gets the work done promptly and professionally within your deadlines, your instructions and your budget.
You also don't need to think about providing a fully-functioning and up-to-date computer as your virtual assistant will come pre-packed with his or her own equipment. As they work from home, they are responsible for ensuring that they have up-to-date software packages and licenses, and they take care of staying up to date on trends and new information relating to their industry so that you don't have to.
Do I need an IT professional?
If you want IT support on-call for your staff members, or you want to update your website or online store with customisations or improvements, it could be substantially more efficient and cost effective to hire a virtual assistant rather than to outsource to an IT firm.
Your virtual assistant will be able to identify a solution and implement it in a timely and professional manner, allowing you the freedom to continue working on the things that matter most to your business.  With a virtual assistant, you set the scope of the work, you set the deadlines, and you set the budget. Your new programmer will do the rest, providing you with the ideal solution and expert advice and guidance.
Updated on July 21st, 2014