Virtual Assistant Services: Spotlight On Copywriting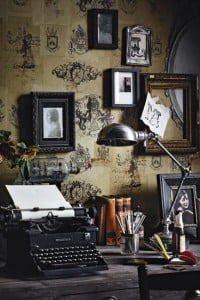 If you have an online store or website then it's crucial to have perfectly-written copy to sell your products. You need the right tone, the right style – and most of all, you need to use the right keywords in your content.
Nobody knows your products than you, but nobody can sell them better than a professional copywriter.
What Does A Copywriter Do?
A copywriter can help turn your business from frumpy to fabulous with just a few keystrokes: they can transform the overall sound and feel of your company via your online content and copy, they can help better describe your products to online retail customers to increase the click-to-sale ratio, and they can help create a professional and authoritative appearance for your company… even if you're a work-from-home mum running your online empire from the kitchen counter.
Hiring a professional copywriter to keep on staff can be a costly expense if you don't have enough copywriting work to keep them busy for the whole month. That's why so many companies – big and small – outsource their copywriting to a virtual professional who has the skills and ability to write quality white-hat, search engine-friendly content on an as-needed basis.
Working with a copywriting virtual assistant gives you the flexibility of a part-time staff member who you can call in when you get new products, or want a new blog post written, and also gives you the reliability and reassurance of having someone available who is familiar with your company and work ethic.
Examples of a few things a virtual copywriter could do:
Write product descriptions
Write blog posts
Write brochures
Help draft content for flyers or catalogs
Write content for your website
Help tone up and trim down your existing content
Write social media posts for your company
Why Should I Go Virtual?
Many of the best copywriters prefer to work virtually, giving them the ability to write in a comfortable space, doubling their output and maximizing their efficiency. It also gives them the flexibility to work in their own time, on their own hours, and most importantly, using their own keyboards. A proficient copywriter will type up to 80 words per minute on their preferred keyboard of choice!
If you find yourself slaving over your keyboard or agonizing over why your copy isn't converting into sales for your online shop, then it's time to recruit the services of a professional virtual assistant who specializes in precise copy that shows results.
May 2022 Update: Times have changed, and Virtual Copywriters and Virtual Assistants with this level of expertise are now typically called Remote Executive Assistants.
Topic: Remote Executive Assistant
Updated on December 19th, 2022