Travel booking made easy with your new VA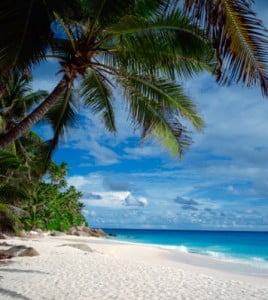 The festive season is fast approaching and many small business professionals haven't even begun to think about whether they might take time off or not. It's that time of year when everything speeds up and business booms as clients and customers frantically try to finish off projects and fill their Christmas stockings.
Wouldn't it be great if you could book yourself a holiday in a faraway location that promises sun and sand in copious quantities over the festive season? Or perhaps you want to visit your family in another city, or enjoy a day off at the Christmas markets in Bruges or Prague. Booking a holiday (even a short one) takes up time, and when you're running a small business, time's a luxury that you can't afford to indulge in.
If you're feel like you're caught between a rock and a hard place, and you don't know whether to look after yourself or your customers – why not get the best of both worlds? Hiring a virtual personal assistant to take over tasks like travel booking, or finding the best deal for a day trip to Bruges, can make all the difference to your lifestyle. You can still provide an excellent service to your customers, and you can feel rest assured that your festive plans are all taken care of as your virtual assistant finds you the best deals, books your flights, secures hotels and accommodation, and emails you an itinerary with booking confirmations.
Arranging travel plans and booking trips is just the tip of the virtual assistant iceberg. Once you realise how much time you can free up by handing over tasks to intelligent assistants, you'll realise that there's a world of opportunity at your fingertips.
If you consider the work you do and assign an hourly rate to your skill set, think about whether the additional tasks you complete on a daily basis could better be assigned to somebody else. You pay your virtual assistant on an hourly basis on a pay-as-you go model, so there are no contracts, no hidden fees or costs, or you can have multiple VAs to manage different aspects of your administration as required.
Book holidays and business trips without picking up the phone. Get the best deals on holidays and family outings as your virtual assistant compares websites and prices, and calls around to make all of your arrangements. And while you're at it, consider expanding your virtual portfolio to include other by-the-hour services from a reliable, trustworthy team of experts that offers a range of professional services.
Updated on April 13th, 2016