Time tracking software: make the most of your time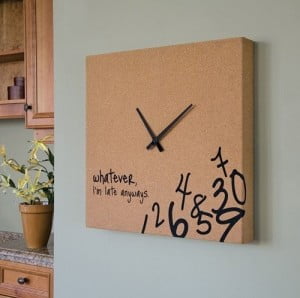 Running a business can be tough work. It can be very demanding if you're trying to do it all yourself – keeping everything on track, whilst attending meetings, networking events and continuously providing superior on-going services and products to your customers.
That's why we like clever tools and time-saving apps that let you really make the most out of the time you spend doing each task… whether you've want to track valuable time spent on a project, or make the most of your working hours in each day.
Time Tracking Apps are versatile, and give you the flexibility of mobility with the reassurance that you're keeping an eye on things. You can be on the go, and have time-tracking functions at your fingertips along with a record of previously-tracked tasks.
Mobile time-tracking apps are easy to use, easy to install and will help you to:
• Keep tabs on your projects and quickly see how much time they use
• Working on multiple projects simultaneously, and keep track of the time spent on each
• Keeping track of your freelancers' hours
• Keeping track of your virtual staff and the hours they work
• Seeing time stamps of work completed to evaluate effectiveness of services or products
Here are three of our favourite time-tracking apps:
• Toggl
Available for iPhone and Android, Toggl takes time-tracking to a whole new level. It integrates instantly with Basecamp, Freshbooks, Quickbooks and Google Gadgets. You can track your time, bill directly from within the app, or simply keep tabs on who is doing what and how long it takes.
Cost: £5.00 per user per month or basic free plan
Platform: Android, iPhone, Desktop
Time Sheet is a Free Android App that lets you track your time as if you were using a stopwatch. You can click to take a break, click to add notes, and keep track of on-going projects easily. Export your tasks and time data, sort by clients, staff or projects, and keep track of everything in the easy-to-use interface.
Cost: Free
Platform: Android
This simple time tracker for iPhone is easy to use and features a great Team Function which lets you track what your staff are doing and how much time they're spending on each project. They're so confident that you'll be able to track more billable hours that they offer a money-back guarantee. The app also features reporting so you can compare tasks, projects, months or time spent at the click of a button.
Cost: $47.00 with 120-day money-back guarantee
Platform: iPhone
Updated on January 5th, 2014