This New App Automatically Collects And Keeps Track of Your Most Important Paperwork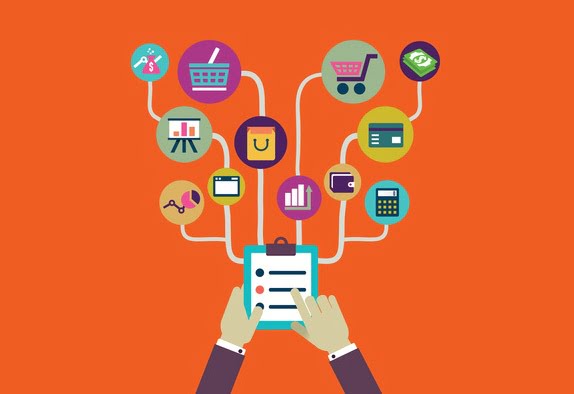 Most of us now access our financial accounts online, and while digital statements are, without a doubt, very convenient, logging into each account individually can still be a hassle. Furthermore, managing multiple usernames and passwords can make it cumbersome to collaborate with your virtual assistant on finances and expenses.
Luckily apps can help. FileThis is a brand new service that aggregates all bills and statements from online accounts into one place, which means your virtual assistant only needs one user name and password to access information from over 300 online accounts. It then uses optical character recognition technology to distill relevant information from the documents that can be used when filtering through them.
Let's take a look at how you can use FileThis to collaborate with your virtual assistant.
Choosing Where to Store Your Documents
The first thing that FileThis asks you for is a place where you'd like to store your statements. I recommend choosing FileThis, which has a nice web interface that allows you to filter by smart tags, such as bills due on a particular date, or statements that fall into a particular category. However, you can also choose Dropbox, Box, Google Drive, and several other online services that will store the documents.
After selecting the destination where you'd like to store the documents, FileThis will begin fetching all your bills and statements and placing them in the destination location.
Connecting Online Accounts
The next step is to connect your online accounts. FileThis integrates with over 300 online services, including banks, insurance, retail and tax accounts. Simply login to the account directly from FileThis, and the app will begin fetching information from these accounts. The app will store the data in PDF files, along with smart tags that the app uses when filtering the documents.
Viewing Documents in FileThis
Assuming that you've chosen FileThis as the destination folder, your virtual assistant can now log into your account and begin viewing your bills and statements in one place. The app automatically tags documents based on whether they are bills or statements, which will help your virtual assistant easily process them. This could be helpful in preparation for tax time, for example, when codifying your expenses. By consolidating all your documents in one place, FileThis could also be helpful when your virtual assistant is doing your book-keeping or analyzing your finances and potential areas where expenses could be cut.
Because FileThis also integrates with other services, such as Dropbox, you can also easily share a folder with your virtual assistant that contains all the documents that have been synced through the online service.
Bottom Line
FileThis is a nice way to integrate all your online accounts into one place. Not only will this save your virtual assistant time in collecting and retrieving the data quickly, but it will also provide the foundation they need to begin to analyze and optimize your accounts.
What other apps have you used to collaborate with your virtual assistant on your finances? Leave a comment below to let us know!
Updated on March 17th, 2014