Taking the holiday season off? 5 ways your VA can help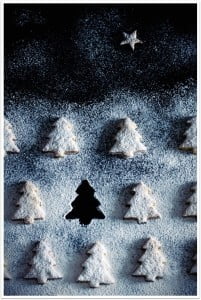 With Christmas just around the corner, you may want to take a few extra days off to spend with your family. However, when it's just you running your business, taking a few days off can mean shutting things down completely.
Your VA team can help keep things running smoothly as you enjoy a bit of down-time between Christmas and New Year. Here are five things they could be doing for you:
1.       Taking messages
Redirect your messages to your virtual assistant and don't miss any important calls! She'll be able to politely communicate with your clients and customers, and take messages for you. These can then be prioritised and emailed to you so you can stay in the loop without having to deal with anyone right then and there.
2.       Coordinating Christmas deliveries and logistics
Are you shipping any goods out last-minute to clients, customers or colleagues? Hand over the logistics and tracking to your virtual assistant and let them handle it. They can follow the packages using online tools, or call to confirm delivery. They can stay in touch with the delivery company and the recipient, and liaise between them as necessary while you take time off.
3.       Helping customers buy last-minute gifts
If your customers need to place last-minute online orders for gifts and goodies, your online virtual assistant can guide them through the best purchase, and help arrange delivery through a courier or your dispatch centre. There's no need for your shop to shut because you need some down time.
4.       Checking your emails
At this time of year your email inbox will be overflowing with newsletters, Christmas cards and special offers. Why not have your Virtual Assistant scan through your inbox and sort out the most important emails from the sales pitches? She can let you know if there's anything urgent, and can get down the "unread emails" count in no time.
5.       Making a list and checking it twice
Want to make sure that you have all your Christmas gifts and cards sorted out for the festive season? Give your VA the details and let her make the list. If there's something missing, you could even ask her to organise your personal commitments by finding something suitable for your nephew or cousin. Virtual assistants can help lift a weight off your company, but are excellent to help organise your personal arrangements too: from Christmas cards to last minute shopping, and even travel arrangements too!
Updated on January 5th, 2014