Take a break with Virtual Support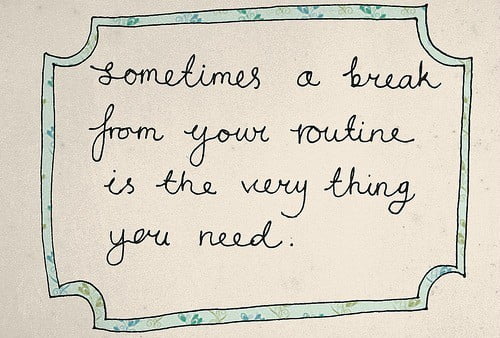 Running your own business can be a demanding process and can often leave you feeling drained. That's why it's so important that you stop and take a break – if only for a few days – so that you can recharge your batteries! Virtual support can help take the weight off your shoulders while you escape to the country or to the seaside, and you can enjoy your break, rest assured that you have somebody capable and competent handling enquiries or daily admin duties.
How can virtual support help?
Handing over basic administrative support and having someone available at the front of your business while you're away can really help you take a load off. You can relax far away from the phone knowing that your business's administrative duties will carry on in your absence. Hand over clear instructions to your virtual assistant and let them handle enquiries with template emails or informative responses based on what you supply. They'll take notes, handle quotes or customer queries, and provide a contactable person who acts as a face for your company when you're not there.
The pros of hiring virtual support:

–          Helps you take a break from the day-to-day activities
–          You can take a break more often and enjoy quality family time
–          You'll enjoy more reliability and greater freedom knowing you have a helping hand
–          Who knows, your virtual support or admin assistant might become a more permanent fixture!
How to get started with your virtual help
First things first: get together a clear plan of what you want your virtual assistant or virtual support team to be able to do in your absence. This will allow you to select the ideal person for the job, and you can then explain to them in detail exactly what your company does and what their role will be. Provide them with the tools and training they'll need to tackle the tasks on your list, and be sure to let them begin work before you take your break so that you can monitor their progress and assess how well they work.
A clear communication plan and a comprehensive outline of admin duties on-hand will help your virtual support to maximise their potential within the position. You have complete control and flexibility with virtual staff as well: you can decide how much, how often, and when you need the help so that you always have the freedom to take a break when you need to.
Updated on December 12th, 2022