Slow Web Day? Why You Should Clean Up Your Internet Browser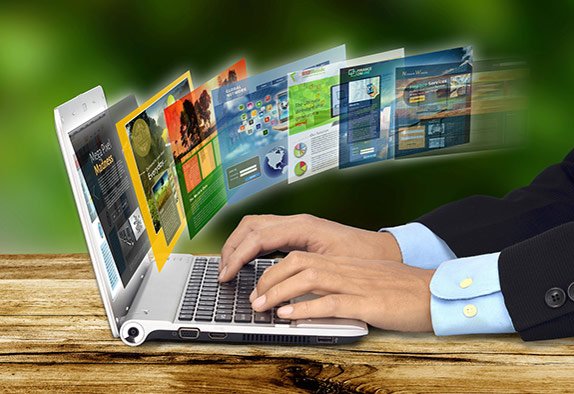 They're used every day without even a second thought, screeched at when they become exasperatingly sluggish and have an enormous amount of pressure placed on them as tab after tab is used and consumed. What am I talking about? Your web browser, of course. It is taken for granted, and despite its daily run-ins with busy business folk, many forget that it does need a little TLC now and again. Without noticing, your browser can easily become slower over time which can affect your productivity and overall efficiency during the day. Set aside some time this week, and give your browser a little bit of a cleanse. Check out reasons why it is so important…
To Make It Faster
Probably the most important reason to clean up your internet browser is the speed. Picture your browser as an airport: day after day getting baggage after baggage. Except in this airport, no baggage ever leaves. That's what happens every time you visit any website; data is stored which is added to your viewing history. This is great if you want to remember what site you visited six months ago, but in the background it is making your browser unbelievably slow. In your settings, you can either delete from the beginning of time, or from the last month and so on. If you've never done it before, you'll notice a large difference. Defragging your browser is also a great option. Tools like CCleaner look for files that aren't needed, and get rid of them for you.
To Remove Old Links & Favorites
Are you in the habit of saving web pages to head back to 'later', or seeing something interesting and adding it to your favorites? The trouble is, unless you have all of the time in the world on an evening, these pages will very rarely get visited again. This is bad news for your browser; it clogs up your bookmark bar, and can actually slow your browser making it sluggish and slow to respond. Initially, set some time aside to sort through what you really don't need. Do you have some important regularly used links? Add these to a folder and only add essential links that need to be accessed quickly. If you really don't have the time to sort through everything, export all of your bookmarks away from your browser to look at later. When your browser has had a clean, save new links to a tool like Pocket. Pocket can be added as an app in your browser – and to your tablet and phone – and any website, page or blog can be added at any time for you to head back and read later. No browser space necessary.
To Help You Work Faster
When your browser is chaotic and unorganized, it can affect how fast you work. If everything is everywhere, bookmarks jumbled and links unsorted, every time you try to look for something it has a knock on effect on your time. When your browser is ship-shape and orderly (and most importantly, fast), work can be done quickly, websites accessed smoothly and it allows you to focus on your work without having to be frustrated by the slowness of the entire browser.
To Sort Out Useful Functions
Venture to your browser settings; there are many gems hidden in here that you might not even be aware of, and can make you more productive. Visit a site daily? Set it as your 'Home' button instead of the browser default. When you open a link in an email, does it always default to a browser you don't use? Default to your browser instead. Settings also enable you to see your passwords and get rid of any you may not need any more, and you can also change how your browser handles and displays languages when you land on a website in another language. Settings can also be used to set up things like cloud printing.
To Get Rid Of Surplus Extensions
There are some incredibly useful apps and extensions out there, Pocket above being one of them. However, they're really easy to add when you're surfing the web which means it's easy to end up with dozens that you might not use and forget that they hog browser space terribly. Think your browser is running slow? Take a look at the running processes on your computer, specifically at the separate ones for your browser. Each of these represents an app that may or may not be being used, yet is still running consistently in the background. If you don't use it, either remove or at least turn off until needed. The result is a faster browser and a more productive you. Settings vary by browser.
Updated on June 19th, 2020