Proofread like A Pro; Three Programs to Make it Easy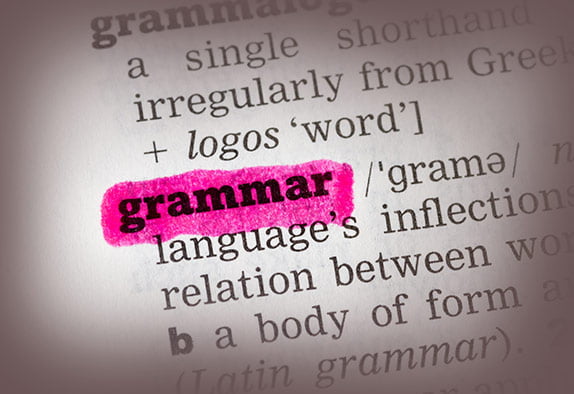 When running a business, it's very easy for a slight slip of the hand or clumsy error to cause a bit of a grammar malfunction in your work, especially when you're working with speed and on the go. When such documents are heading to potential clients, employees or work colleagues, the last thing you want is an unsightly grammar error to be sitting slap bang in the middle of a page, waiting to be found. What can you do? Use one of these three solutions below and your work will be flawless prior to you sending it anywhere, excluding the red face.
If you're looking for the ultimate grammar checker, Grammarly wins hands down. Essentially another pair of eyes to check your work, it has a patent pending grammar checker inside it, which corrects mistakes, spelling, grammar and word choice. Within 60 seconds, your work is highlighted and ready for editing. It scans for over 250 grammar rules, ensuring that pretty much everything is checked. Pretty impressive stuff.
One aspect we love is that different writing requires different and unique styles of editing. Grammarly allows you to check the grammar based on what type of document it is, from resumes and academic papers, to emails and technical work. Their word choice suggestions help to give your work more oomph if needed and the spell check reduces any embarrassment, especially in the case of commonly confused words. If you use Microsoft Word often, Grammarly goes further than their simple grammar checker, picking up things that they often miss.
Grammarly can be used within any browser without the need to download, and it also integrates with Microsoft Office, including Outlook. Grammarly offer a free 7 day trial, and then packages start at $29.95 per month. You can save money by buying quarterly or annual packages.
Quite similar to Grammarly, Ginger is a completely free spelling and grammar check tool, and can be used with Microsoft Word, Outlook, and all of the major web browsers too. You can check work with a single click and check emails and documents before they're sent to clients and colleagues.
For anyone without English as a first language, their personal trainer feature allows you to improve your English, and the text reader lets you listen to your written text. A translation tool allows translation into 40 languages, and you can easily rephrase any sentences with their easy to use tools.
One of our favorite features of Ginger is that it is available on all major tablets and phones, enabling you to check grammar on the go very easily with an app.
If you have a Google Email Address, you have access to all of the features and apps that come with it, Google Docs being one of them.
Google Docs allows you to create and edit documents online and save them to your Google Drive for working across all of your devices. The grammar check comes as part of the spell check function with Google Docs, underlining any words or phrases that it thinks are not grammatically correct.
While not a comprehensive checking function for more complex grammar, similar to Microsoft Word and other similar programs, it is perfect for a preliminary or very basic grammar check. If you regularly work with Google Docs but are looking for something a little more complex, copy and paste your work into a grammar checker such as Grammarly or Ginger from above.
Updated on June 19th, 2020