No 2nd Language? Travel Abroad With Ease with These Apps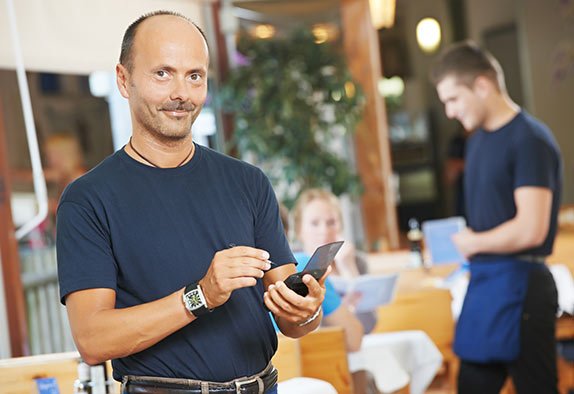 When you travel regularly for business, you can often find yourself in a country whose language you are totally unfamiliar with. While Google can be useful for translating the odd phrase and word here and there, there are apps that make working abroad with languages easy and trouble free. From translating written words in real time to finding places to eat and sleep nearby, check out some of our favorite selections below.
WordLens
WordLens is an amazing tool to have on you when you're headed to a new country who speaks a language you're unfamiliar with. Using your built in camera, the app translates any printed words to your spoken language in real time, for you to view on your screen. Translations can also be looked for by typing them in. An incredibly valuable tool for any regular business traveller, Quest Visual who created Word Lens has recently joined Google and it will soon be featured on Google Glass.
Think you need an internet connection for the words to translate? Think again; no network is needed. As a special offer while they fully translate to Google, the app (which on its own is free) and all language packs are currently free to download; these ordinarily cost extra.
Jibbigo
Jibbigo is a very useful voice translation app that is perfect for travel abroad. Simple and easy to use, it is completely free and covers dozens of languages, making it a perfect travel companion. You simply select the language you will be talking in and the one you want to translate to, talk into or type what you want to translate and then start the translator. It will provide you with a written translation of your text with the option to have it spoken out to you as well.
If you've just arrived late at night into a foreign country and want to use a cab to get to your hotel for example, talk into the app with your request to get there, and ask the app to translate. You can then use it to either show your cab driver, or get the app to read out the request; it's similar to having a personal translator on you at all times. Best of all, you don't need to be in a network connection to use it.
AroundMe
Picture the scene: you arrive in a brand new city, and have no clue about where the nearest restaurant is, coffee shop or even ATM to withdraw some money. While you can venture to Google to search for sites that recommend top choices in the city, AroundMe allows you to search for what is exactly nearby. You can find places to eat, gas stations to use or even find out what movies are playing near to where you are.
No matter where in the world you are, simply head to the app and click on what you want to find nearby. It'll tell you according to what's closest, and it links details for anything you click on, including website links and phone numbers. The app also connects with places such as Booking.com and Open Table to enable you to make reservations as you're on your way there.
Completely free to use, this is one app you don't want to be without when you're visiting anywhere new – you can even discover hidden gems in your own city!
Updated on June 19th, 2020