Maximising small business growth with a Virtual Assistant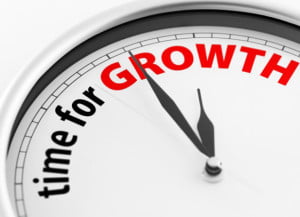 Running your own business is hard, that much is undeniable. Trying to strike up the perfect balance between keeping the business running smoothly whilst initiating steady market growth and expansion is something a lot of small businesses find extremely difficult.
When you're running a small business with a small team, it often means that you get stuck dealing with the details rather than being able to focus on the strategic things that will allow the business to grow exponentially.
Whilst outsourcing and employing extra bodies might seem like an expensive investment initially, the immediate expenditure is often outweighed by the business potential. Being able to hand over tasks to somebody else allow the business owner to focus on higher leverage activities. Think of it as a perfect example of the productive use of a Virtual Assistant.
By going through your day-to-day tasks and functions with a fine tooth comb, you'll find that there are plenty that could be offloaded to someone else. Whilst in the short term it might appear cheaper to do it yourself, you have to think about the time it would free up for you to pursue avenues and activities that will actively move the business forward.
By choosing a VA company that is able to offer a multitude of services that are suitable for your business and then providing that VA with the right instructions and a level of trust, you will find that your time with the business has suddenly become a lot more valuable and productive.
This need not be seen as a leap of faith – the right virtual assistant company for you will have enough positive feedback and services customisable to fit your specific needs to ensure that you are able to enter into a business relationship with confidence.
For more information on delegating tasks to a virtual assistant company, check out our recent post: How to delegate like a pro and get strategic
Updated on December 9th, 2022