Make Invoicing Simple With These Four Tools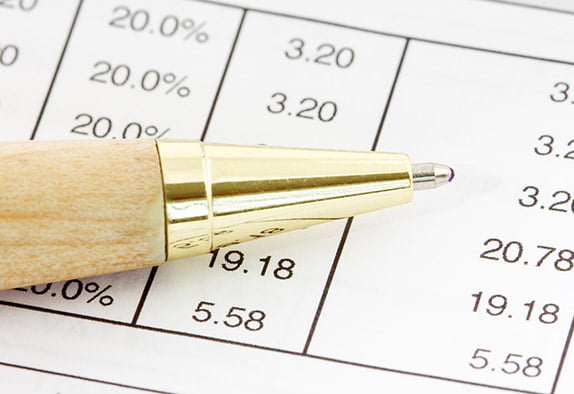 You pour your heart and soul into a project for a client, and when completed it's time to send an invoice in their direction politely requesting a funds transfer. How do you manage your invoices, though? If it is something done regularly and invoices get sent by the dozen in any given month, using a simple Word Document might not be quite sufficient for the professional look you want. It also might not be the easiest tool for you to use, especially if your invoice is task listed. What is the best way for you to invoice? Check out these four tools, which make invoicing a pleasure for anyone who needs to send bills on a regular basis.
Invoice2go is a perfect system if you're looking for something simple and easy to use for your invoicing. You choose a template from a readymade selection and can customize it with your logo and other business details quick and easily.
Whatever device you're using, your invoice can be sent from your computer, phone or tablet (and created on any of these, too), and everything is synced to your main account. Once an invoice has been created, you then send it to your client and mark it when it has been paid or unpaid. A report shows you who you're still waiting on money from, and reminders can be sent to chase them up.
Invoice2go offer a free trail for the first three invoices, and then you have to choose a package depending on your needs. Currently only available in Europe.
If you like to keep track of every task performed for a client, Freshbooks might be what you're looking for. Tasks are created and assigned a price per hour, and a time can then be added whenever you have worked on a given assignment. When the time comes to invoice, Freshbooks creates one based on tasks worked and you simply send it within the interface to your client.
Payments can be accepted by credit card, Paypal or other gateways available, and when paid it will show up on your account. Expenses can automatically import from your bank account, or by taking a photograph of your receipt. Invoices can be customized with business information, tracked and created on any of your devices, and can also be used with multiple users if you have a team.
For only one client, Freshbooks can be used for free. Packages then start from $19.95 up to $39.95 depending on your needs. Additional features include late fees, expense imports and project managers.
If you're on the hunt for a professional tool to invoice that doesn't include any monthly charges, Wave could be ideal. Invoices can be customized to make them perfect for your business and created and sent from any of your devices at any time. Their app also allows you to accept business payments when you're on the go, perfect if you're a business who is regularly working on the move.
Credit cards can be accepted as payments, custom messages added and estimates created, and you can also see when invoices have been viewed and chase up any late payments. Wave is really built for the 'small business owner', making it easy to use for your needs.
Zoho allows you to create a professional looking invoice and keep tabs on tasks worked, ensuring your invoices are always accurate for your clients. Customers can be followed up if payment hasn't been made, and all payments are made through your chosen gateway – ideal to save the hassle of emailing back and forth.
Expenses can be tracked and these are turned into a graph so you can see what you've spent and in what area, identifying areas you need to keep a close eye on. Recurring expenses can be automated so you don't always have to create them manually.
You can also send estimates to prospects with a professional looking document; ideal for getting more business. Zoho also offers a 360 degree view of your business, allowing you to see what has been spent and invoiced.
Zoho is free for 1 user up to 5 clients. Prices then start at $15 a month for 500 clients and 3 users, and $30 for unlimited of both.
Updated on June 19th, 2020