Keep On Top Of Your Spending Wherever You Are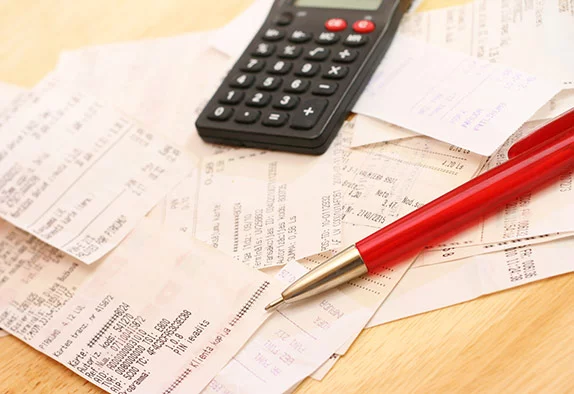 Running your own business can create a lot of expenses: business lunches, a taxi to a conference, the hotel bill, room hire, gas…the list goes on. When you're sat in the office, receipts can be added to an online folder or scanned in within a second; job done. When you're on the move however, it's a different story. Receipts can be crammed into a pocket or the bottom of your bag, and can be easily misplaced; not very useful when you need to record every expense. How to stay in control? Keep track of your expenses when you're actually on the move. Apps now exist that allow you to scan receipts in, total expenditures and check in on your spending, all from the comfort of a neat little app in your pocket. Gone are the days and excuses of lost receipts; check these three apps out, and your expenses will always be organized.
If your business goes through a lot of paper receipts, Shoeboxed could be your new best friend to avoid you being sucked into a void of never ending paperwork. Launched in 2007, it has become an industry leader in receipt organization saving business owners time, money and a lot of hassle, by turning receipts into secure online data for them to use for their records.
With several different payment plans available depending on your requirements, your documents are sent via several methods to a super team who turn your documents into data with a quick turnover. You can either send your receipts in prepaid 'Magic Envelopes', via a mobile app which is perfect when you're on the move, through a desktop uploader, or via email. There are free trials available for all pricing levels, and they also offer Quickbooks integration. If receipts really do suck up your tine, Shoeboxed could be a winner.
Expensify is somewhat of a marvel in the expense recording world. It makes capturing receipts and tracking time and mileage when you're on the move incredibly easy. When you have a receipt, simply take a picture of it with your phone app, select which pre-setup report to send it to, and you're done. Their SmartScan Technology reads the receipts, creates an expense and eliminates any manual entry on your part – time and energy saved. What adds an extra touch of genius to this app, is that if you do lose a receipt, you can  import your credit card transactions. This will automatically create an eReceipt guaranteed by the IRS. This is valid for all purchases under $75 (available in the US only).
You can also track your time on projects, and use your phone's GPS to track mileage to see how much gas you use when travelling. There are dozens of other impressive features too, including flight alerts when travelling, worldwide currency support, and the app also integrates with Microsoft Documents, Dropbox, Quickbooks and SalesForce, to name a few. We can't actually find anything we don't like.
OneReceipt is another great app that is perfect for handling your expenses both at of the office and on the go. Email receipts from online purchases can be added automatically from your email account, and when it comes to paper receipts, simply take a picture of the purchase and the OneReceipt team handle the rest. Your online account also allows you to stay on track of your spending – whether business or personal – telling you what you have spent in comparison to another time period, and it is very easy to pop back to old data to see what you spent previously.
OneReceipt also keeps track of return dates for anything that may have an expiry date for returning to the store, e.g. a suit. They let you know return policies and warn you when they're getting close. They monitor what you're buying and also offer you rewards based on similar companies that you might be interested in, such as restaurants in the area you recently visited for business. Another great benefit of OneReceipt? It is free.
Updated on June 19th, 2020