Improve Your Sales with Enchantment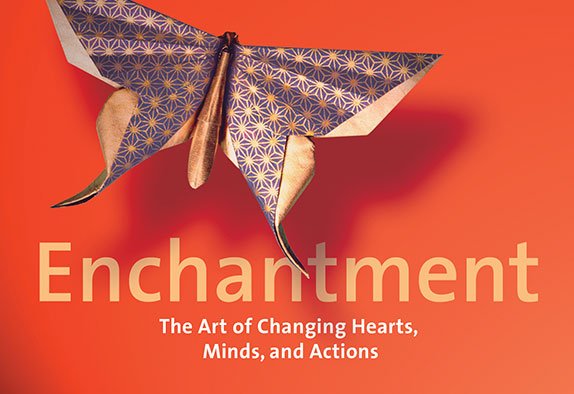 "Enchantment is about creating a voluntary, long-lasting, and mutually beneficial relationship, support and loyalty." – Guy Kawasaki
This is the type of relationship that any business owner would dream of having with their customers; the kind of relationship that connects the customer to your products and leverages referrals along the way. If you're like most business owners, you've probably spent a small fortune on marketing to do this, but perhaps didn't see the results you were expecting. Oftentimes this isn't caused by your product or the price.
In fact, the cause is something much harder to see, something that is often overlooked – relatability. This is where most marketing strategies and sales efforts fall flat. They just can't seem to illustrate how the product relates to the customer. Without this, the customer will have a hard time connecting with the product. The good news is that there is a solution, a simple one – enchantment. The art of enchantment ensures that your audience will not only connect with your products, but that they'll have an easier time telling others about them.
Showcase Your Products Best Features
In order to enchant someone, you have to tantalize them right from the start. This process begins before the customer's even had a chance to speak to you. It begins the moment they see your product. If your product is being marketed as a "cheaper" alternative to what's already out there, it isn't necessarily going to have that kind of effect on them. You want your buyer to "connect" with the features of your product, to connect with its solutions.
As Guy Kawasaki put it:
You want people to discover your product and say,  "Ah, somebody understood my pain better than I have and has articulated it for me better than I ever could."
This kind of connection drives action and reaction. Two things that will get the buyers to actively come to you over your competition.
Form a Social Connection Between You and Your Buyer
The second step of enchantment starts with how you connect with your audience. To improve your connection, you need to know more than just their demographics. Delve deeper. Leverage social data. This data will reveal more about your target audience than traditional web analytics ever could. Some of the valuable data that you can leverage from social networks are:
Social Vulnerability Index (SOVI)– your audience's age groups, wealth, employment and ethnicity
Trends
Feedback and Reviews
Survey and Poll Results
This data can help you become better acquainted with your audience. Essentially, making it easier to sell and market your product.
Become a Master in the Art of Storytelling
Now that you've connected with your audience and leveraged valuable data, it's time to create a story. The story has to begin with the product's value and end with how that value can solve the customer's problem. No fibs, no embellishment – just great story telling. If you're not sure where to begin, here are some ideas:
Think about what value your products offer.
Write down what problems your product's features can solve.
Think about what type of issues you want your products to solve.
Put yourself in the mind frame of the buyer. How would you want this type of product to solve your issue? What do you expect from it? What would you want to hear? What would you want to know?
Capture that thought and use descriptive words to illustrate the vision to your consumers.
That's it. Storytelling isn't as difficult as it may sound. It just involves combining descriptive words with powerful imagery in order to "enchant" the audience – something that a professional writer can support you with. By placing yourself in your customers' shoes it really does change the perception of your story. It makes it real, valuable, and genuine.
Updated on June 11th, 2016