How A Virtual Assistant Can Rock Your Online Engagement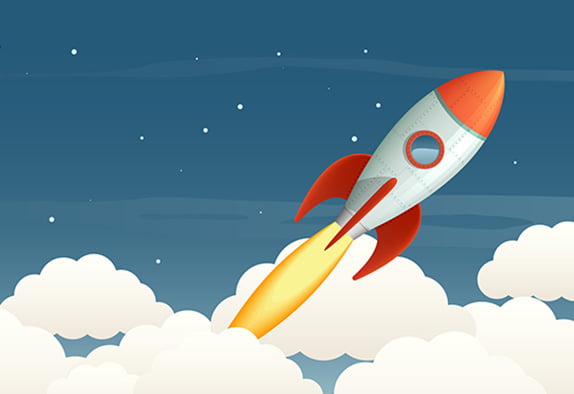 According to Social Media Examiner's 2013 Social Media Marketing Industry Report, 62% of marketers use social media for 6+ hours a week; 36% are on social media for 11+ hours weekly; and 17% of spend more than 20 hours every, single week on social media.
That's a lot of valuable time given to social media.
As a solopreneur, you are your own marketing team. You're likely already investing an hour or more a day in your social media – in dreaming up tweets, resizing Facebook photos, and engaging your clients and customers online.
You know you can't stop. Your leads and customers are online and in the age of digital marketing, social is necessary. But as much as you would like to engage, you know that your time is better used on higher leverage activities.
So what's a solopreneur to do? Hire a social media virtual assistant that can maintain, or even improve your social media engagement, help you find new leads, and free up your time for other things that only you can do.
Social Media Virtual Assistance: More Than Just Outsourcing
Effective, genuine social media is about you – your company, your business personality and your audience. You can't shoehorn your company's social media needs into a generic, one-size-fits-all social strategy.
The solution is not to simply outsource your social media, but instead to work with a qualified and experienced social media virtual assistant. The difference? A social media VA doesn't overpower or overtake your voice: for effective social media management, your virtual assistant must be sensitive to your voice, your brand's voice and represent your style across channels – she must authentically and faithfully represent your ideas, personality and content.
When Should You Work with a Social Media VA?
If you're struggling to find time for social media, and know that you don't have an extra five figures a month to hire a big-name social marketing agency, then a business-class virtual assistant is an excellent choice. Here's a quick checklist to help you determine whether you'd benefit from the services of a social media virtual assistant:
You need more time: You wish you could dedicate more hours to the parts of the business about which you're passionate – and that only you can do.
Your want more leads: You wish that you could connect with the people that are actively searching for products and services like yours
You want more visibility: You know you need to boost your brand's online profile.
You're clueless (or nearly so) about social: You know that social media for business is not the same as plugging a status update into your personal Facebook account. But you don't read about social media and don't have a deep understanding of what works (and what doesn't).
You want peace of mind: You wish your company were on top of its digital content and social networking – and that you knew, in real time, what your customers were saying online about your brand.
You struggle to stay current: You may enjoy social media, but you don't have an extra 10, 20 or 30 hours a week to stay current on the latest industry buzz.
How a Social Media VA Can Boost Online Engagement
You know you need help, so let's start with this: Social media is much more than a tweet, a pin or a like: it's about leveraging your online content – blog posts, photos, videos, and more – to connect with your audience and evoke emotion, decision and, finally, action. It's also about engagement – starting a conversation and building trust in your company.
You need a virtual partner who can fulfill these tasks. Acting as your digital content champion and social media maven, your virtual assistant can:
Help you develop your social guidelines: Before you make a status update, set aside some time to properly outline your brand voice, style and personality – everything you want to communicate about your company online. These guidelines ensure that, even without your daily participation, your business is authentically represented, always.
Outline your social media strategy: Social media should always begin with strategy – an editorial calendar of sorts, to ensure that your social efforts complement each other across networks.
Set up & maintain social media profiles: Your social media virtual assistant will create new profiles and maintain current accounts, approving friend requests, posting new content, responding to direct messages, and more.
Automate social posts: Some social tasks, like posting to Twitter and Facebook, can be automated in advance, using specialized software like Hootsuite and Buffer.
Engage with your audience: Part of social media is, obviously, social. Your business must respond to blog comments, tweets, Facebook messages, LinkedIn conversations, and more.
Find new leads: Your virtual assistant can automatically scan the Twitterverse for tweets that contain certain keywords. If someone tweets "Does anyone know of a good (your business goes here)?" your assistant can quickly respond and set up an opportunity for you to speak to a warm lead.
Maintain your online reputation: Your virtual assistant follows social conversation, especially when it's relevant to your company, and notifies you of glowing recommendations or customer service issues that require your attention.
Research the competition: Curious how your competition has leveraged social media to their advantage? Let your VA research industry contests, social campaigns and best practices.
Comment on blogs: If part of your social strategy is to demonstrate and share your expertise, have your VA start the conversation on relevant blogs.
Doing social media well can be as simple as finding the right virtual assistant. A business-class virtual assistant company can hook you up with a skilled virtual assistant quickly and the best offer a 100% satisfaction guarantee.
May 2022 Update: Times have changed, and Virtual Assistants with this level of expertise are now typically called Remote Executive Assistants.
Topic: Remote Executive Assistant
Updated on December 12th, 2022