Hire a Virtual Writer: 5 Business Tasks You Can Outsource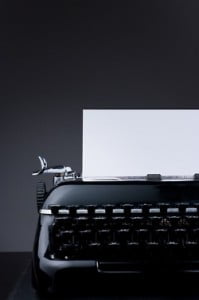 "Writing" is one of those words that strikes fear into just about every business professional's heart! It takes a lot of time and energy, and can often leave business gurus feeling frustrated and annoyed. With writing being perhaps the  most utilised and effective business tools, it is an undoubtedly worthwhile investment to outsource your writing to a virtual assistant who specializes in writing; for example: copywriting, content creation, product or service descriptions, report writing, copy editing and proofreading.
Besides the time (and costs) saved by not having to labour for painstaking hours through writing a succinct report or putting together a phenomenal presentation, your brain will be freed up to focus on conducting swift, lucrative and sustainable business.
Here are five writing tasks you can outsource:
1. Correspondence: So much of the workday is inevitably forced into writing emails and business letters to business partners, vendors and customers. A writing assistant can take over this role and respond in a way that effectively conveys your brand and relevant information without compromising your time.
2. Research: Because professional writers are naturally inclined towards being excellent researchers, outsourcing your research will prevent you from squandering time on navigating through the often confusing glut of information 'out there'. Writers are able to spot relevant information with lightning speed!
3. Reports: Collating a conglomeration of facts and figures and organizing it into a coherent, well-ordered framework can consume hours from your day or week – especially if it isn't something you do regularly. Outsource your report writing to a competent writer and they'll present you with an ordered, efficient and effective report that presents the important information without all the frills.
4. Social Media: Not everyone is a guru of grammar, nor does everyone know how to respond with the appropriate tone to convey brand 'personality', or create and maintain conversations on Facebook and Twitter. A poor style of communication can come across as offensively abrupt to customers looking for a more personal experience with you and your brand, while still maintaining the efficient professional tone they've come to respect and trust. Incorrect spelling and syntax are also detrimental – putting customers off before they even become hooked on your content. If you are a mostly web-based company, hiring a writer who specializes in SEO is a must.
5. Marketing: Catchy slogans, product names, buzz words, product descriptions, copy for flyers and adverts adverts and buzz words require the sort of creativity that writers are brilliant at; conjuring up powerful, catchy words that convey your brand identity, personality and targets to add that final flourish to your marketing campaign.
If you decide outsourcing outsourcing your writing to a VA will enhance your efficiency and effectiveness, it is imperative that you examine exactly what style of writing your business most frequently uses. For example, do you need a creative content writer for your website and blog? Or do you need a more analytical, business-styled writing assistant?
When looking at potential virtual writing assistant, it is important to look their portfolio and give them a test assignment to complete. It is worthwhile remembering that not all writers are able write across all styles, so make sure to ask the VA candidates about their writing preferences and strengths.
Updated on January 5th, 2014