Getting personal: Your VA as a PERSONAL Assistant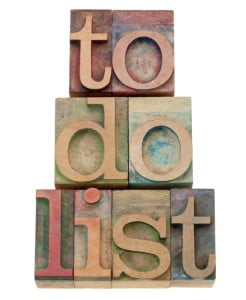 If the business facet of your life is under control, it's more than likely the result of you spending each and every spare minute on reaching this goal. However, this probably means that your personal life is chaotic, with even your personal relationships in a state of neglected disarray. Right?
This is why a virtual assistant can be hired to cover both your business and personal tasks. Alternatively, if you feel you're on top of your business game, then hiring a VA exclusively as a personal assistant is an excellent option — freeing up all that time that gets lost in the nitty-gritty tasks of arranging your family's skiing holiday in the Alps or 'thoughtfully' remembering to buy cards, flowers or gifts for anniversaries, weddings and birthdays.
Successfully organizing a celebration, whether it's a candlelit dinner for your special someone or arranging your daughter's very specifically-themed birthday party, use an irredeemable about of time. Look, for example, at the following list of tasks necessary for putting together a successful and meaningful personal event:
Romantic Dinner for Two:
-Research new restaurants (unless you already have a special favorite!)
-Book a table online or telephonically
-Buy flowers or birthday gift/card and arrange delivery
-If necessary, book a cab
Your Daughter's Princess Birthday Party:
– Buy invitations, assist with writing them out and send them out for delivery
– Research relevant suppliers: egg. bakery for the pink Barbie cake, catering, pink décor and entertainer and provide multiple options – for the all-important cake
– Decide upon and order food from the caterer and local cake bakery
– Buy décor items (pink streamers, pink balloons, pink serviettes, pink everything!) either online or visiting the store(s) in person.
– Book the entertainer or arrange entertainment at the venue
– Choose and purchase the perfect, pink gift(s), card and arrange for it to be wrapped in a hundred curly pink bows.
– Keeping track of RSVPs and final headcount
– Tying it all together into a magical day fit for your princess!
 My Family's Skiing Holiday:
Research the following:
– Accommodation
– Affordable transport (flights, trains, hire-cars)
– Activities for the kids (i.e. retaining your sanity)
– If necessary: hiring a ski-instructor
– If necessary: either hiring or buying the relevant equipment and clothing
– Travel Insurance (for lost luggage, or hopefully not – injuries incurred on the slopes!)
Booking/Actions:
– Accommodation
– Flights, train tickets or hire-car
– Ski-instructor(s) for you, partner and/kids
– Ordering the correct sizes of equipment and/clothing for each person online, or physically going to the store to purchase them
– Finalizing and paying for travel insurance
(Remember to give this post as a planning blueprint to your VA/personal assistant.)
How much stress would this add to your already jam-packed schedule and brain-load? Handing over the research, event-planning, organization and project-management can free up valuable hours of your time.
Last – and mundanely least – the chore of shopping:
– Weekly or monthly groceries
– 'Emergency' groceries
– Gift-buying
– Clothes shopping
The relief that a personal assistant can bring to both your business and personal life is priceless. You could extend your current VA's role to include covering your personal tasks, appoint a VA to arrange a specific personal event on a temporary basis, or even hire a VA who specifically acts as a personal assistant. No doubt your loved ones will reward you with happy thanks at your new stress-free, relaxed demeanor, available quality-time to spend with them – not to mention, well-organized events and occasions!
Updated on January 5th, 2014