Escape to the country with virtual support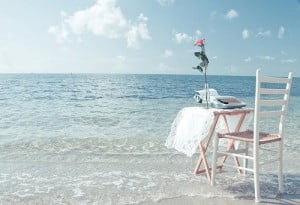 Hiring virtually isn't only about getting the best staff for your company, or about meeting deadlines on a restricted budget. It's not only about a pay-as-you-go service, or working with people who know what they're talking about. It's also about making your business idea work for you.
Running a business is hard work, but that doesn't mean that it has to take over your life. If you find yourself working 24/7 on customer support issues, and finishing up the day with a bit of business development and service provision … it's time to outsource and enjoy the benefits of virtual support as you get back to basics and remember why you started your business in the first place.
Location, location, location
Hiring virtually lets you take advantage of a global talent pool, which means that you can hire people from the four corners of the globe without worrying about how they're going to commute to the office. However, hiring virtually lets you use the virtual work environment to your benefit. For example, using global virtual resources means that you and your business don't need to be established in a big city, or within easy commutable distance of your local town centre.
In fact, you can literally escape to the country yet still run a multi-national business with multiple employees from the comfort of your farmyard kitchen.
So, whether you want to spend more time with your family, or you want to wake up every day to a country landscape, virtual support makes that dream a reality.
It's all about your resources
Running any business successfully is all about making the most out of your resources, whether they're in your big city office or virtually commuting by electronic communication to your rural location.
Outsourcing the tedious and timely tasks to a virtual team which provides reliable, tried-and-tested services will free up your time and let you focus on the things that matter. In fact, working with a reliable virtual services company can provide a solution for all of your virtual requirements – whether you need someone to pick up your customer support with a friendly and professional can-do attitude, or you need a web developer to make weekly changes to your website's promotional banners.
Make the most of the all-in-one services from your virtual services provider on an a la carte basis so that you can make your business work for you – and your virtual assistants work for your business.
Updated on January 5th, 2014