Consolidate Your Social Apps Into One Single Place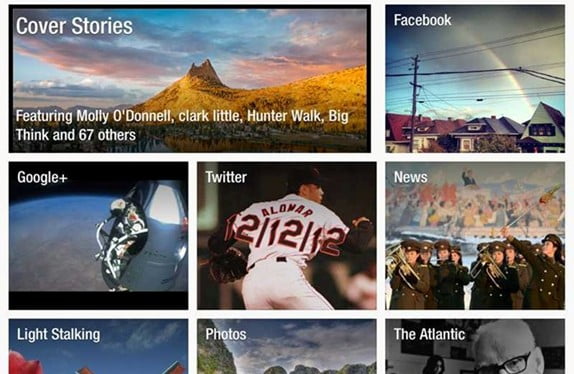 The ways in which we communicate with each other seems to be growing by the minute, as more social networks appear and expand. When you're busy and want to check in on what's been happening across your networks – whether for personal or business reasons – it can often seem like a bit of a chore to have to go between half a dozen apps just to check in on the various networks. It's time consuming, after all; time you don't always have. What can you do? There are several apps that allow you to consolidate all of your networks into one easy and convenient place, making it much easier to check everything at once and on the go. Check out our tip picks.
The leading social media scheduler Hootsuite isn't just for sending out your important messages; it can also be used to check in on what's going on too, in one place. Available for your computer and phone and tablet, this makes checking your business and social circles really easy.
Within the dashboard for each of your networks, you can add tabs separate to the 'Scheduled' one, including your inbox, mentions, news feed, and wall posts. This makes things fast and simple, because you can reply to all of them within the interface, rather than having to then divert to the network. Hootsuite is free to join, and then packages start from $9.99 a month depending on what you're looking for.
Snowball saw a missing piece in the market place for a consolidation of social networks, and created an app to fill the void. Focusing on the most popular networks and some of the up and coming ones too, it brings them together in one place, displaying conversations from multiple networks in one simple inbox.
Covering apps from Facebook and Twitter, to WhatsApp and Snapchat, it simply makes these apps work together. Messages are organized by person, not app, and they can be responded to quickly. Currently only available for Android, it is free to use.
Flipboard is an online 'magazine' that you essentially can personalize to make it into exactly what you like. Completely free to use, you pick topics you love (such as Food, Technology, Business and so on), and new content from around the web will be added to your magazine daily. Individual publishers – such as National Geographic – also have their own magazines that you can follow.
What makes Flipboard even more exciting, is that you can add all of your social networks too, making them part of your magazine. You can browse your newsfeeds and read what's going on, as well as sharing things that you love. Accounts covered are most of the main social networks, including Facebook, Twitter, Tumblr and Instagram. Follow everything that's going on, in one place.
If you're looking for an easy one-stop place for your networks, Sobees could be for you. Supporting the three main networks Facebook, Twitter and LinkedIn, it connects these accounts into one easy screen where you can read and reply to messages and posts. Multiple accounts can be added – such as several twitter accounts – and you can update your status or send out a message from the app.
Colors and language can be changed, and messages can be searched. It is available as a desktop app, or for your tablet.
Updated on June 19th, 2020