Commitment-free Virtual Professional Services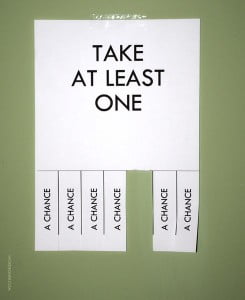 We've been speaking to a lot of professionals lately who use virtual support and virtual assistance on a day-to-day basis, and the one thing we've heard everyone say is:
"Next time, I wouldn't wait so long."
So why is everyone hesitating before taking the leap? What's involved in hiring a virtual professional, and how can the experience be made easier? We've already brought you some great interviews over the last few weeks, so we thought we'd do a quick round-up so you can see what we've learned from our inspirational interviewees.
What we found
After giving it a go, people are amazed at how reliable and productive having a virtual assistant really is. It's a cost-effective alternative to hiring someone full-time and it comes with added bonuses too:
–          You get an industry professional on-call
–          You only pay for the time you need
–          It's really easy to get started, and to get into a productive and effective work routine using established systems and procedures
That being said, some people are still hesitant to get started. Hiring a virtual assistant sounds like a big job and something really foreign… how does it really work? Is it going to be worth the time investment?
Is it worth it? The simple answer is: YES.
So if you have to spend a bit of time finding somebody perfect who can take over all the day-to-day admin stuff, wouldn't it be worth it? Hiring a virtual PA or virtual assistant will let you hand over the admin duties and give yourself some breathing room.
Plus, because they're virtual, they're not a full-time employee with a full-time salary to pay. That means you can give it a go without committing to three months or even a year's contract: simply give them a trial period and see how it all works out.
So how do you get started?
Getting started is simple. Just like you would with a full-time office assistant, start by making a list of the tasks you want completed, and think about time frames and realistic deadlines. Then, explain what you want from each task and itemise a step-by-step list of what you want to see. That gives you basic blueprint which you can use to judge how your virtual assistant applicants handle your activities.
Start off by setting a simple task. This is a great way to test the waters before leaping in. If you need someone to run your calendar, why not get them to book an appointment for you and see how they handle it. Then try another task, and another one… and before you know it, your admin nightmares will be a thing of the past. It's important to make time to speak to each other on Skype since you are not in the same office or location. This is a key requirement that will keep your processes running smoothly.

Updated on April 14th, 2016