Business Apps That Are Worth Going Premium For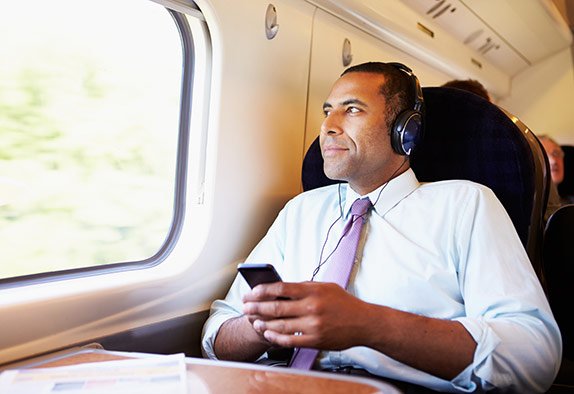 When you download an app, there's almost always a premium version. Some allow the same functionality but without adverts, which aren't always worth the extra dollars. However with several popular business apps on the market, it often pays to read what you're going to get when you become part of their premium or enterprise investment. Many offer additional features that are incredibly valuable, especially when you run your own business. We've taken a look at some of the most popular apps on the market, and what you get for your money when you head down the payment route.
If you're already a fan of Evernote, it's time saving functionality and ability to keep you organized doesn't need explaining; it's just rather awesome. A place to organize notes, save documents, collect things that matter, present and write, it is the business owners best friend.
It offers two additional packages to its free version. While the free offers so much, as a business owner it is worth taking a look at their premium packages. Offering both 'Premium' and 'Business', both contain features that could prove very valuable.
With premium, notes are larger so bigger files and higher res images can be added. Notes can be downloaded at any time to have with you on the go offline, and text can be searched in office docs, PDFS and anything else to allow easier access when you need to find something. Evernote can be pin locked which is perfect if you're security conscious, and you have constant access to a premium support team. Premium is $5 a month or $45 a year.
The Business Package is ideal if you work with a large team; a collaborative hub allows you and your team to develop, launch projects and brainstorm. You can share documents and notes with anyone in your company, and control your billing and administration for everyone in your business. Evernote Business is $10 per person per month.
The Cloud is essential for businesses, and Dropbox is one of the most popular storage solutions on the internet. At what point do you need to consider going to the premium level, though?
With premium, you get 1TB of space, which is 1000GB. If you're a sole worker who has a lot of files, this is ideal additional space. Passwords can be set for shared links, allowing only those with a password to access them, and sensitive files can be safeguarded.
You also get 10 times the sharing bandwidth, ideal if you share documents frequently. If you have any issues, your email gets priority replying from the Dropbox team. Premium costs just $10 a month.
There's also Dropbox for Business, which is perfect for larger companies, essentially allowing you as much space as you need. Logins can be tracked, members added and removed as needed, and your files can always be recovered. You can share as and when needed, and you have added security options. Dropbox for business is $15 per user per month, with a minimum of five users.
LastPass is one of the safest ways to keep your passwords secure online. With it being free, what does the premium account offer?
Firstly, it is advert free. You also receive much faster responses to queries if you have a problem. You can get access to all of their mobile apps, allowing you to control your data on the go. Adding another login step is another option, giving you further security.
Another great feature is the ability to link accounts. If you manage accounts for clients, for example, you can link them to your main account and are still able to access all of your and their website passwords. One year of Premium is $12.
An Enterprise version is also ideal for large companies. It allows you to enforce a password management policy across the business, tools that you need to protect your company data, and enables you to increase your team productivity. Enterprise pricing is per user, and is based on the number of users.
Hootsuite is a very valuable tool for your social profiles. The free version is basic; if you are serious about your social media, it pays to go to the higher levels.
The Pro version allows up to 100 social accounts and up to 10 enhanced analytics reports. Message scheduling is advanced, and messages can be uploaded via a CSV file for multiple messages. Messages can be archived and apps included if required. This starts at $8.99 per month.
If you go for the enterprise version, this is more ideal for corporations and organizations. All of Hootsuites features are unlimited and advanced, ideal for a large company. You also get enhanced support, a dedicated account representative and geo targeting, as well as free access to Hootsuite University. Prices depend on number of users.
Updated on June 19th, 2020