Better Ways of Dealing with Business Cards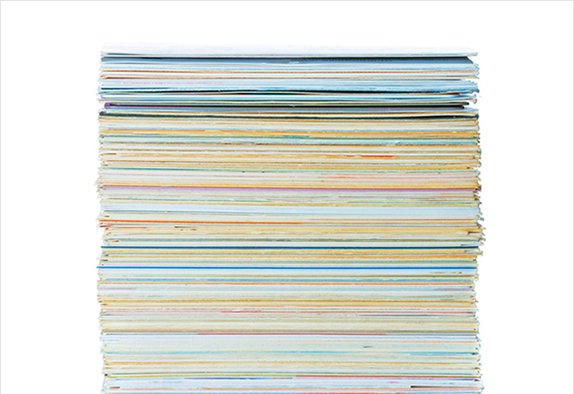 Despite the fact that we now live in a digital world, I always end up coming home from conferences with massive stacks of paper business cards. They generally clutter up my desk for the next few weeks as I slowly get around to processing them one-by-one, writing emails to contacts of interest, and adding them to LinkedIn.
Luckily there are now better ways of bridging the divide between the paper business card and our digital lives. Here are some apps that can help make the process more seamless and help you ditch the paper clutter faster.
CardMunch
Simply snap a photo of a business card with the CardMunch iPhone app, and a team of people will get to work behind the scenes transcribing them manually for you. CardMunch will not only import all of your contacts' information – complete with phone number, email, address, company and position – but it will link to the person's LinkedIn profile, allowing you to connect with them in one tap. Another great feature is the ability to send new contacts canned messages saying it was great to meet them at a particular conference, which you can then customize with more personalized information.
The original creators of the free app, which is now owned by LinkedIn, believe that a manual process for entering business card data is better because it's more accurate than the automated technology that other apps use to recognize letters and numbers. The only drawback is that because it's a manual process, it may take several hours before the data is accessible in the app.
CamCard
CamCard is another great app to help you digitize your business cards, which is available for iPhone, Android, Windows and Blackberry. Just take a picture of a business card and contact information will be immediately transcribed within the app to a pretty good degree of accuracy.
To correct any accuracy issues after the business card has been imported, your virtual assistant can login to CamCard's web app where he or she can manually validate contact information against the photo of the business card, and make any edits as required.
The app provides a link to the person's profile on Facebook and allows you to add contacts to your device's native contact book. Another neat feature is the ability to view augmented reality video and audio overlaid on business cards, however it requires that the contact also has the app and has chosen to add this functionality.
Evernote Hello
The Evernote Hello for iPhone and Android devices helps you import information from business cards, and to keep a complete history of encounters with a particular contact. Simply scan a card, and the app will immediately transcribe the information into the app, and will also provide links to find the person on LinkedIn and Facebook. Once a person's contact information is in the app, you can add it to your device's native address book, and record notes about meetings you have with that person, and keep track of your meetings with them.
Out of all the apps, this one is probably weakest in terms of accuracy, however it does add those other nice features around managing contacts that make up for it. Your virtual assistant can also download the app and login with your credentials to make corrections to contact information. But you'll want to be cautious when giving access because the app is an extension of Evernote (an app for note-taking). If you have private notes in your Evernote account that you don't want your virtual assistant to access, you'll want to create an entirely new account first.
So don't let those business cards get lost in a desk drawer somewhere; use one of these apps to keep track of the valuable connections you make.
Updated on March 11th, 2014