Accept Business Payments On The Go With These Apps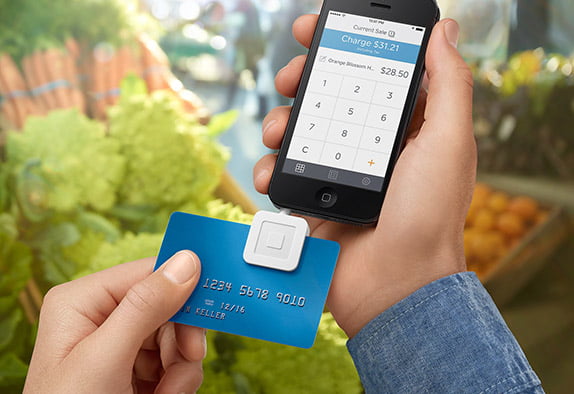 If you run a business that primarily involves being on the move, you may be aware of the 'cashless shopping' movement. Many small businesses in the past were put off from taking credit or debit cards because of the setup costs involved, fees, and contracts that they didn't want to be tied into. Cashless shopping is changing this. Essentially it is allowing businesses to take payment wherever they are from customer's cards, with very little fees involved, ridding themselves from the stress of all of the above.
With simply the need of a small device and your own phone or tablet, businesses such as street vendors, plumbers and coffee shops are being offered something unique that is saving them money and time. These creative inventions are also proving their worth for sales at places such as business trade fairs. Think you can benefit from one? Check out some of the most popular ones on the market at present.
Available in most of Europe and South America, iZettle is an easy to use app that makes every transaction simple. The merchant can set up pre-programmed products or services with images so items can be charged very quickly. The wireless chip reader for the service is then handed to the customer, who then puts in their card and their pin number to complete the transaction.
After this has been finalized, a receipt can be emailed to the customer. The app comes with analytics to keep track of sales and inventory, as well as giving you the ability to see which customers are coming back and see any trends in business that could be useful. Top products are also listed. The app is free to download and setup and one of the most popular aspects of the system is that the more you sell, the less you pay per transaction. A SmartRate tool analyzes your sales and reduces transactions accordingly; this starts at 2.75% and can drop to as small as 1.50%.
One of the most popular 'on the go' payment devices, Square requires simply your phone and the small white square that plugs into your device. Free to use, Square do charge a transaction fee based between 2.75% and 3.5% depending on whether you have manually entered the transaction, or it has been swiped via a card.
A virtual shelf is set up with items you sell regularly, and a card can then be swept through the reader. Cash can also be tracked and receipts provided via email or text which can include your company logo, location and a breakdown of what they have purchased. In the back office, you can track sales and download transactions as CSV files, and your bank can be linked to Square and your earnings deposited in 24 hours.
While ShopKeep can be used on the go, it has been designed for small speciality vendors such as concession stands, wine shops and small cafes. It has no contract and is a pay as you go subscription service, with an initial free 30 day trial. Running from an iPad (that needs an active internet connection), your products are set up in the apps interface with the ability to add as many features and additions as you want i.e. A Latte, with an extra coffee shot, and syrup.
Payment is then taken by card through their card reader, and cash can also be accepted if the customer chooses. Receipts can be printed, and the back office features a wealth of data to track your transactions and download a variety of reports. You can also manage your inventory. The system integrates with a few third party providers, including Retail Intel, which turns your sales data into Quickbooks for integration with your accounting information. After your trial, the system costs $49 per register used. Store equipment sold separately.
Paypal Here is an ideal option for any business owners who frequently use Paypal for business transactions. Simply using your phone and a small reader that plugs into it, you can then accept payments using credit or debit cards, track cash payments, scan checks, and of course accept Paypal payments too.
Starting at 2.7% per transaction in the US, the app gives you the option to create invoices wherever you are. If you also use the Paypal Debit card, payments made via the app will be in your account instantly, meaning you can spend the money as soon as it is paid.
Updated on June 19th, 2020