7 Apps to Turn Your Phone Into The Ultimate Business Toolkit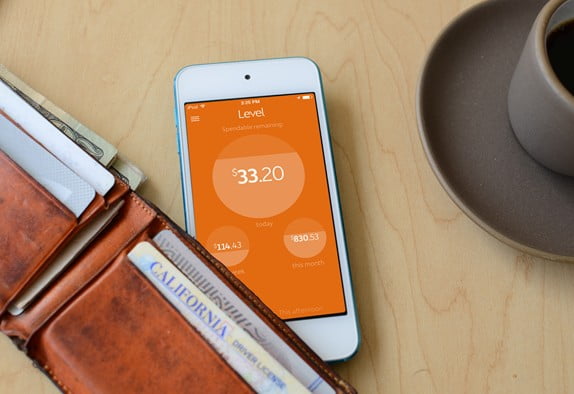 When you travel frequently for business, there are many things it'd be great to do 'on the go'. Sending emails and creating documents aside – which phones and tablets are great for – the powerful technology we carry around with us is no longer just a communication device. Even five years ago, phones weren't capable of doing some of the extraordinary things they can do in 2014. With the right apps, you essentially can turn your smartphone or tablet into your ultimate business toolkit. To get you started on the quest for yours, here are some that might just catch your interest.
Want to manage your money as you travel or go day-to-day on business related trips? LevelMoney can help you do that. Connecting to your bank, it automatically updates itself as you make purchases, giving you a live picture of where the money is going and most importantly, how this equates to your budget for the day. It totals your spending over days and months too so you can check in on your overall budget. Business spending aside, it is also great for helping towards saving goals. Free to use.
Out for dinner with colleagues or a potential client? Splitting the check? Pay someone instantly using money from your own bank account or money in your Venmo account using this really useful app. Incredibly secure, you can transfer any money received in your account to your bank account within 24 hours. The best part? It is free. Costs only come into the picture if paying with credit cards or any non-major debit cards. Quite a nice tool to have in your pocket.
1Password is very clever; it is essentially a 'digital wallet' without the need for paper anymore. You can store your website logins and passwords and credit card information all in one place, and incredibly securely. Bank accounts can be added, as well as passport information and membership documents. It also has a password generator for anything you use on the web, creating you a very strong password that is unique and that it uses to allow you to access websites securely. Available on your phone and tablet, it's also available for your computer. Prices vary depending on usage.
Timeful is the perfect accompaniment for your toolkit, because it keeps you in check. Events and to do lists appear on your calendar, and you can tell it what you want to do and it will suggest when to schedule something. As you use it more, it gets to know you better and builds you a better schedule. You can create habits that are 'regular' too. It syncs with your desktop calendars to ensure everything is the same on all devices and it knows exactly what you're up to and when. Free to use.
Square is ideal if you often accept payments for services or products when you're on the go, at conferences or trade shows for example. You need only your phone and a small white square that plugs into it and accepts card swipes. Cash can be tracked too and you can send receipts to customers from the app with all of your business information. The powerful app also allows you to track sales in real time and manage your inventory. A very powerful tool, check it out in their site for further information. It's free to use but charges are taken for card fees, and equipment is sold separately.
Everyone in business will be familiar with the most popular way of communicating for free on computers, but do you have it on your phone or tablet too? A great way of talking to anyone anywhere you are, Skype is incredibly valuable to carry around in your pocket. Ensure you have Wi-Fi or a reasonable mobile signal, and make that important call whether you're at the airport or at your hotel.
Humin is a perfect tool for your business kit if you regularly meet new contacts. It has taken the traditional address book and made it in to something special, treating contact information in the way that you remember and think about it. As well as someone's name and number, you can add information such as 'Met them last week', 'Lives in New York', or 'Friends with Andrew from Accounting'. It also records where you met them, and when. When it comes to contacting that person, there's no need to struggle with trying to remember a name among dozens; use what you remember about them, and Humin will quickly find them for you. Humin is set for Global release soon; ensure you're one of the first to get it.
Updated on June 19th, 2020