5 Ways Hiring a Virtual Assistant can Improve Customer Retention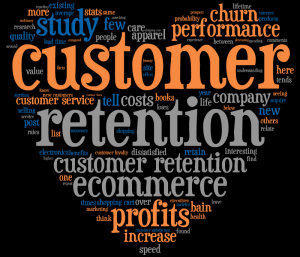 Great marketing and sales strategy is essential for businesses to gain new clients, but given the costs of acquisition, customer retention is essential for maximising lifetime value. According to Bain and Co., a 5% increase in customer retention can increase a company's profitability by 75%. And if that doesn't convince you, Gartner Group research shows that 80% of a company's future revenue will come from just 20% of it's existing customers! Hiring a virtual assistant is a small step that can help you to not only retain clients but also discover what your business needs to do in order to keep pleasing its support base.
Here are five ways hiring a VA will help to improve client retention:
Provide personal attention – There are countless businesses offering good products or services, but there are fewer that provide their clients or customers with individualized, attentive service. Your virtual assistant will answer query emails and other correspondence with the warm and personal touch that reassures clients that their business is important and valued.
Deliver reliable support – Nothing frustrates clients more than not being able to get through to their service providers or product suppliers when they have a query or a problem requiring resolution. Your virtual assistant(s) will be available during certain hours of every day to field support tickets and provide your clients with dependable, competent assistance.
Expand available staffing – Hiring a virtual assistant means that there will be someone available to handle clients' urgent communications even when all of your in-house staff members have their hands tied and are unable to attend to clients themselves. This is particularly useful for small start-ups which have relatively small task teams at their disposal.
Provide a value-added after-sales service – Once you have made a sale or dealt with a customer query, it makes a good impression to provide a courtesy email or phone call, to make sure that the customer is satisfied with the product or services received. Bill Gates once said 'your most unhappy customers are your greatest source of learning', and employing someone to follow-up on sales as well as complaints will not only please customers but will provide learning opportunities too.
Liaise with clients on social media – One of the ways a virtual assistant can assist client retention is by making clients feel as though your company is always striving to meet their needs. Social media platforms foster ongoing dialogue with clients. A professional VA can manage social media accounts and provide personalized responses to clients who ask basic questions via these channels.
Updated on December 9th, 2022