5 Successful Entrepreneurs Who Were Inspired By Their Mothers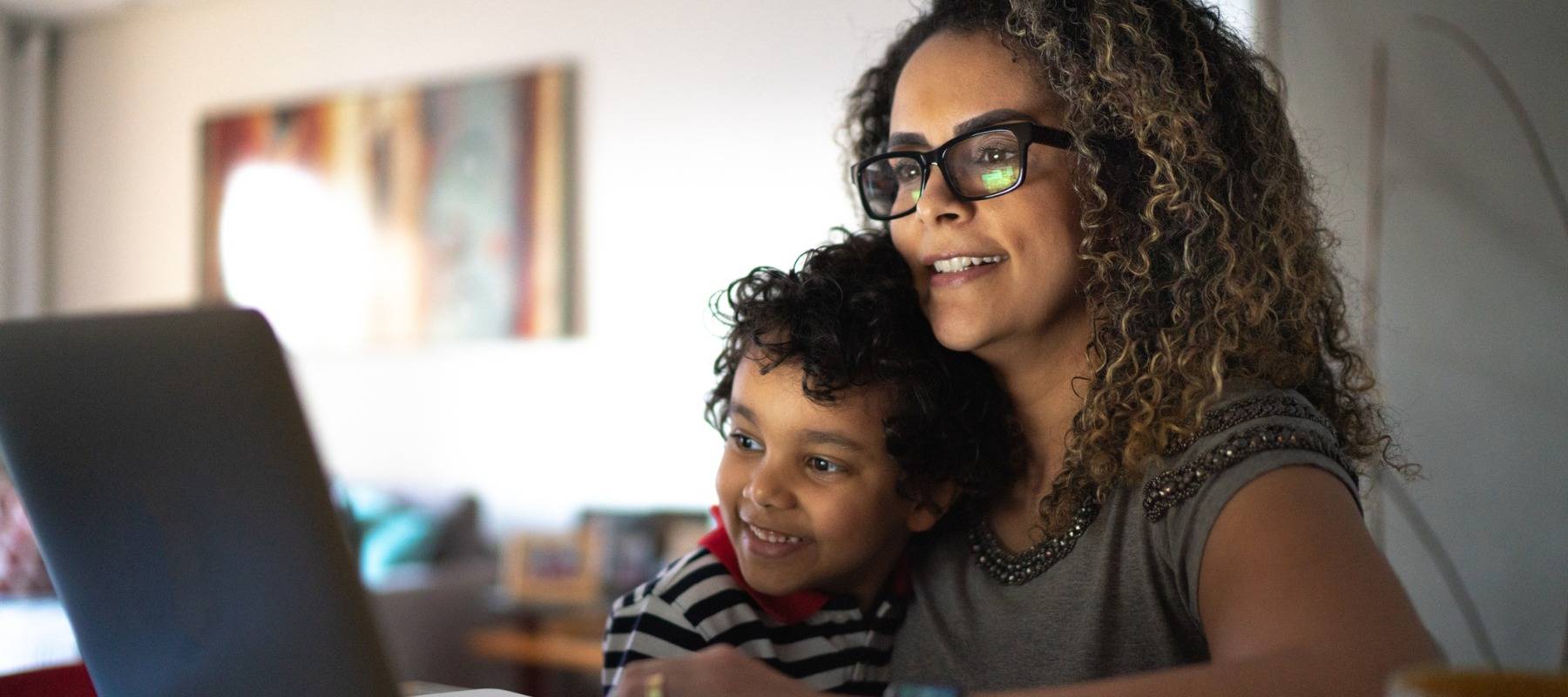 In her book Raising an Entrepreneur, Margot Machol Bisnow set out to investigate the earliest keys to success for some of the world's most powerful entrepreneurs: their childhoods.
After dozens of interviews with people who'd reached stratospheric fame and fortune in professional sports, business, entertainment, and fashion, Bisnow found that almost every interviewee shared a common trait:
Every successful person had a parent who supported and believed in them.
And that parent was usually a mother.
So today, we're celebrating the entrepreneurs whose moms paved the way for their groundbreaking success by teaching them the values, determination, and work ethic they'd need to thrive.
1. Esther Wojcicki, Mother of Susan Wojcicki, CEO of YouTube, and Anne Wojcicki, Co-founder and CEO of 23andMe
The number one rule Esther Wojcicki followed when raising her daughters was simple: Don't do anything for your kids if they can do for themselves.
It's the opposite of what some call "helicopter parenting." Instead of making sure the road was perfectly smooth for her daughters, she let them learn to deal with challenges. 
Susan, CEO of YouTube, and Anne, co-founder and CEO of 23andMe, weren't left to figure things out on their own.
Instead, Esther used a method of guided practice. She would show them what to do, then they'd do it together, and then they'd do it on their own.
"The more you help [your children] do something, the more they'll lean on you to do it. They won't feel like they can do it themselves," Esther said.
This isn't always easy for parents. Esther had to trust her daughters to do things on their own, from simple, everyday activities when they were younger, to responsibilities that carried more weight as they grew up. 
The key was that she didn't demand perfection.
As a former educator, Esther knew that demanding perfection killed motivation in her students. Asking kids to do things they don't know how to do or things beyond their current capability only sets them up for failure. But equipping them to deal with life and understanding that they can only control how they'll react to whatever comes their way is the best path to self-confidence and competence.
"Once that happens," she said, "there's no limit to what they can achieve."
2. How Jessica Jackley's Mom Built Her Confidence (And Changed The World)
How do you solve poverty on a global scale?
That's the problem Jessica Jackley co-founded of peer-to-peer lending platform Kiva, to solve. To date, Kiva has facilitated over $1 billion in micro-loans across the world. Anyone can become a lender for the causes they care about—especially for people with little access to conventional cash in developing countries.
Jackley credits her mom for much of her success.
"My mom built my confidence every single day. She told me I could do anything I wanted to do, no matter how unachievable and ambitious it seemed. And in very specific ways we would talk about different leadership opportunities."
Add to that, they had a rule: no boredom allowed!
"We were always learning things together, playing games, exploring or having little adventures. This spirit prepared me to be an entrepreneur — to be proactive and see opportunities in the world."
3. Shari Hoover, Mother of Ryan Hoover, Founder of Product Hunt
Ryan Hoover is famous both for his curation of the coolest apps, services, and gadgets on the web on Product Hunt, and also for his work ethic.
He habitually gets up at 5:30 every day to scour the internet for the latest in groundbreaking tech and rising startups in order to keep his company on the cutting edge.
But his mother Shari, also an entrepreneur, helped him learn by building, and encouraged him to make, create, and find fun side projects. A creator herself (constantly crafting everything from jewelry to scrapbooks), she encouraged Ryan to use his mind, his hands, and any resource he had to dabble in his greatest areas of interest.
Hoover attributes his mother's passion for creation as the inspiration behind his market-leading company.
4. Adele Sandberg, Mother of Sheryl Sandberg, Former COO of Meta Platforms and Author
Sandberg's mother Adele was a muse for her famous book Lean In.
Adele dropped out of her PhD program upon discovering she was pregnant with her daughter, and Sandberg emphasizes that her mother's presence made a huge impact on her life. She's also an active supporter of her daughter's work, appearing at every leg of her Lean In book tour, and encouraging her to always chase her dreams and thrive.
In this essay for Babble.com's Mother's Day project, Sandberg shared her gratitude out loud: "So thank you, Mom, for inspiring me and encouraging me to lean in from my childhood until today. And thank you, Mom, for leaning in and making your children your life's work."
5. Eve Branson, Mother of Richard Branson, Founder of Virgin Group
One of the most famous CEO mothers on the planet, Eve Branson's adventurous life started early when she disguised herself as a man to become a gliding pilot.
The entrepreneurial spirit clearly runs in the family, as Eve made cushions and wooden tissue boxes to sell at Harrod's in the family garden shed to make ends meet after her husband failed the bar exam.
Her zest for life manifested in a number of different career paths, including being a military police officer, a probation officer, and running a real-estate business — and her hustle inspired her son to create one of the most powerful brands on the planet.
"She did quite a lot of adventurous things herself," Richard says, "And I think she sort of expected it of her sons, so I had a lot to live up to. I think I soon realized that if I were to satisfy her wishes for her son, I had to do some pretty extraordinary things in my life."
Boldly Celebrating Mothers Everywhere
So to mothers everywhere, raising the next generation to change our world, thank you! We're huge proponents of supporting mothers who choose to have a rewarding career while also raising a family, and inspire the next generations of entrepreneurs, professionals, and visionaries.
We celebrate the Boldly mothers who, every day, juggle the care of their grateful clients and their families with equal patience, passion, and what every mom does best: love!
Published on November 21st, 2022