5 Business tasks you should "let go of"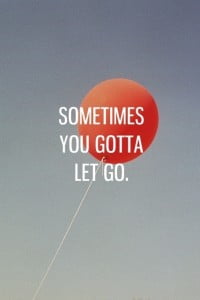 When you're running a growing company, it's tempting to try to keep as many processes in-house as possible so as to save money. However, that can take up a lot of time and you'll find yourself fighting with processes or tasks that could much easier be outsourced and completed by industry professionals within a fraction of the time! If you've ever stared at a spreadsheet for hours, or tried to figure out the technical stuff, you'll know all about this.
If you're new to working virtually and you're not sure where to start, why not look at outsourcing these five things. You can "let go" with minimum risk and enjoy the benefits of virtual support.
1. Outsource your appointment book
There's nothing more frustrating than the comings and goings of organising a meeting or an event. Want to confirm numbers but don't want the hassle? Get your VA to do the emailing around and to chase RSVPs. Your VA can book your appointments for you, organise meetings at a convenient location, and populate your appointment book or calendar so all you need to do is check. It's that easy.
2. Outsource your blog
Is your corporate blog looking a bit empty, and you're running out of ideas to write about? Hire a virtual blogger to take over this task and they'll do all the hard work for you! You can specify their style and agree on a list of topics together, and they can do the rest. You can even have some bloggers upload and format the content so that all you need to do is periodically check up on it. It'll save you time and energy, and will prevent any unnecessary frustration that you might experience when you're trying to come up with ideas!
3. Outsource your design
Outsource the design for your websites, promotional materials or social media and stop wasting time trying to figure out Adobe Photoshop and Illustrator. The professionals know all the shortcuts and can put something together for you in no time. Outsource your design projects to virtual professionals and get top quality results – no matter how big or small the project.
4. Outsource your book-keeping
Business professionals have different skills, and unless you're an accountant or administrative pro, book-keeping probably isn't your strongpoint. It may be a simple process to maintain but it takes up valuable time and energy. Outsource your book-keeping and get it right every time with minimal effort and worry.
5. Outsource your technical stuff
If you've ever spent hours trying to decode html, or you can't your software to work: call in an expert.  A virtual technical expert will be able to fix your technical woes in an instant, and they're up to date on all the latest software, equipment and tools that you might need to keep things running smoothly. Stay focussed on your areas of expertise and don't be afraid to call on industry professionals when you need them to fix a few small things that would otherwise take hours!
Updated on April 13th, 2016