5 business meeting venues for work-from-home professionals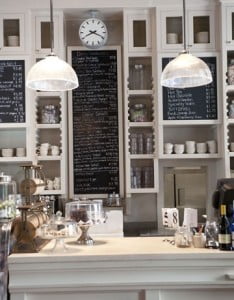 Running a work-from-home business has many benefits, especially if you're able to outsource many of your administrative tasks and other duties to virtual professionals. However, as your business grows, so does your demand, and that means that you're going to be spending a whole lot of time having meetings with other business professionals or strategic alliance partners to help make the right decisions.
So, if you run your business from home, where is the best place to have a business meeting if you want to meet up face-to-face? Sure, you're able to easily balance your personal life with your work life, and you're quite comfortable working from your home office, but does that make it the best place to have a meeting with a potential investor, or new service provider?
Work-from-home professionals have a number of options available to them, and many office-based professionals also enjoy the benefits of out-of-office meetings as they can be more productive and help to build better relationships with the people they're meeting.
Here are five business meeting venues that are the ideal location for meeting up with colleagues, clients or customers:
1. Coffee shops or restaurants advertising free Wi-Fi
Freelancers and virtual professionals often use coffee shops to catch up with colleagues or have business meetings. It provides a friendly atmosphere, private space at your own table, and plenty of coffee for your meeting. It's a great neutral environment, and you can change coffee shops or restaurants depending on your preferred location for a flexible and adaptive meeting environment. Look out for laptop-friendly coffee shops offering free Wi-Fi to spot those venues that don't mind you sitting down for a few hours undisturbed.
2. Book shop chains offering free Wi-Fi
Many book shop chains have large, communal areas where you can sit down and read a book, work on your laptop, or have business meetings. It's a quieter space than a bustling restaurant or coffee shop, and offers you a table and chair in a library-like environment. Many of the larger book stores also offer sofas and coffee tables so that you're able to enjoy a coffee with your meeting, and will usually offer free Wi-Fi and long-use tables if you're going to be a while.
3. Institute of Directors or other freelancer venues
The institute of Directors is a global network with offices based in Pall Mall in London. If you are a member, you can access professional members' lounges for free, or use one of their many affordable meetings rooms. There are a number of freelance-friendly meeting venues such as wine and coffee bars in any big city, most which require membership, and you can book rooms in advance if you want private space for an important meeting.
4. Serviced offices
Serviced offices are fully-equipped office buildings that give you the benefit of office space on a pay-as-you-use basis. They also offer per-hour meetings rooms and are available to rent when you need them. Serviced offices don't usually require any membership but they do need to be booked well in advance. They can also provide physical administrative duties such as fax and printing services.
5. Gallery cafés
Gallery cafes provide a much more sophisticated alternative to coffee shop chains or book shop venues. Large art galleries and photography galleries often have a coffee shop available to patrons, and will offer plug points and Wi-Fi for laptops or tablet devices. Many larger galleries also offer membership rates which give you access to member's only meeting rooms which are ideal for business meetings – if you are allowed to bring a guest with you.
Updated on April 14th, 2016