5 Apps to increase performance and productivity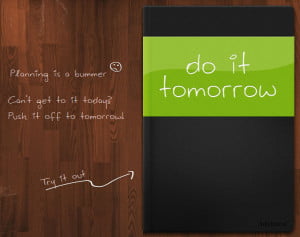 Businesses and enterprising entrepreneurs are always looking for effective ways to increase performance and boost productivity.
Whether it's a simple change to a schedule, or the decision to use a new app in-house, a small change can make a big difference. Here are five apps that could help you – and your team – to consistently deliver above expectations.
Keep on top of Team Feedback with TinyPulse
TinyPulse is a little bit of software that allows you to capture anonymous feedback from your team so that you've always got a finger on your team's pulse. Keep your business healthy and happy with monitored feedback, an active interest in change and transformation, and monitored employee trends.
Schedule meetings and manage your Calendar with Fantastical
Fantastical is a Mac and iPhone Calendar that you'll really enjoy using. A single keystroke calls up your new calendar, and you can view, edit or create events with just a few clicks. You can also invite people from your contacts or address book for an instant event assistant that takes care of all of the details – including sending everyone you've invited the details.
Can't find the time to get it done? Do it Tomorrow can help
A micro-managing to-do list with a charming design, Do It Tomorrow lets you create tasks and push them off to "tomorrow" with the click of a mouse button. Simply type in your text and choose whether you want it to appear on "today" or "tomorrow" – and shuffle around as necessary as your day fills up.
Got something to say, but want the best way to say it? Get Social Oomph!
Give your Twitter account a boost with the free Social Oomph package. It lets you analyse and schedule Tweets, work with drafts, target keywords and analyse performance. There is also a paid-for version with an upgrade to include Facebook, LinkedIn and other social networks.
Finally, stick to your goals and get where you need to be with Lift
It's hard being in business by yourself. Set yourself goals and get a lift from the folks at lift.do. Create good habits and good practices with a goal-oriented app that sends you automated reports on your progress and gives you that extra lift you've been looking for.
Updated on June 21st, 2014